After the shocking revelation of Ryan Seacrest leaving Live, audiences seem to have been immune to surprises. However, Kelly Ripa is still not habituated to shocking disclosures. After a month of Seacrest's announcement of leaving Live, during Tuesday's episode, Ripa shared personal discovery about her husband Mark Consuelos' habits. 
Shocking not just her audience and fans, Kelly Ripa even shocked herself. Irrespective of being married for more than 25 years, when Ripa made a discovery of her husband's habits, she felt she had been living with a stranger. Further, Ryan Seacrest joined Ripa and stated how her husband has been gaslighting her throughout her life. 
Also read: Kelly Ripa Sharing Old Nostalgic Photo Of Husband Mark Consuelos And Son Michael Convinces Internet American TV's First Family's On The Verge Of Breaking Apart
Kelly Ripa Is Shocked By Mark Consuelos' Habits
Earlier this week on Tuesday's episode of Live With Kelly and Ryan, Kelly Ripa made a shocking revelation about her husband's habits. Despite being married for more than 25 years, Ripa was shocked to discover the bizarre habits of Mark Consuelos. Ripa is therefore convinced that she has been living with a stranger all this while. 
During the Live broadcast, Kelly Ripa began talking about her most recent discovery to her co-host, stating "I just found out something". Building up the incident she was about to reveal, Ripa said, "You know how you're married to someone for like, 30 years, and you think you might know them? Wrong again." Further, when Seacrest asked out of concern, "You pulled back the curtain on something?" Ripa revealed, "Mark takes frigid cold showers in the morning." 
Making the audience gasp, Ripa confessed her husband's absurd habit. She further confessed, "I feel like he's been living a lie." Seacrest went on to ask if Ripa was already aware of Consuelos' habit, to which Ripa denied knowing anything. Teasing his co-host, Ryan Seacrest stated how his 52-year-old co-host doesn't know "who he (Mark Consuelos) is". Giving into her co-host's teases, Kelly Ripa stated sarcastically, "Like, will I find another wife? Is there a separate family? Did he forget that I'm the warm water wife." 
Also read: Kelly Ripa Reportedly Knew Ryan Seacrest's 25 Year Old Girlfriend Aubrey Paige Is Emotionally Blackmailing Him For Marriage And Leave 'Live'- ABC Wooing Mark Consuelos Since Last Summer
Ryan Seacrest Believes Kelly Ripa Has Been Gaslighted
Ryan Seacrest who announced his exit from Live With Kelly and Ryan previously, dug deep into Mark Consuelos' morning habit when Ripa openly spoke on Live. Teasing Kelly Ripa for not being aware of her husband's habits, the American Idol host listened patiently and joked about Ripa's recent revelation. 
Kelly Ripa went on with the incident that happened and stated, "He (Mark Consuelos) said to me, 'I always take a cold shower in the mornings, you know that.'" She further added, "He's trying to convince me he's always done that. It's like being married to a stranger now." Upon Ripa's closing statement, Seacrest seemed quite moved and concerned about her. Ryan simply felt like Mark Consuelos was gaslighting his co-host into believing something absurd.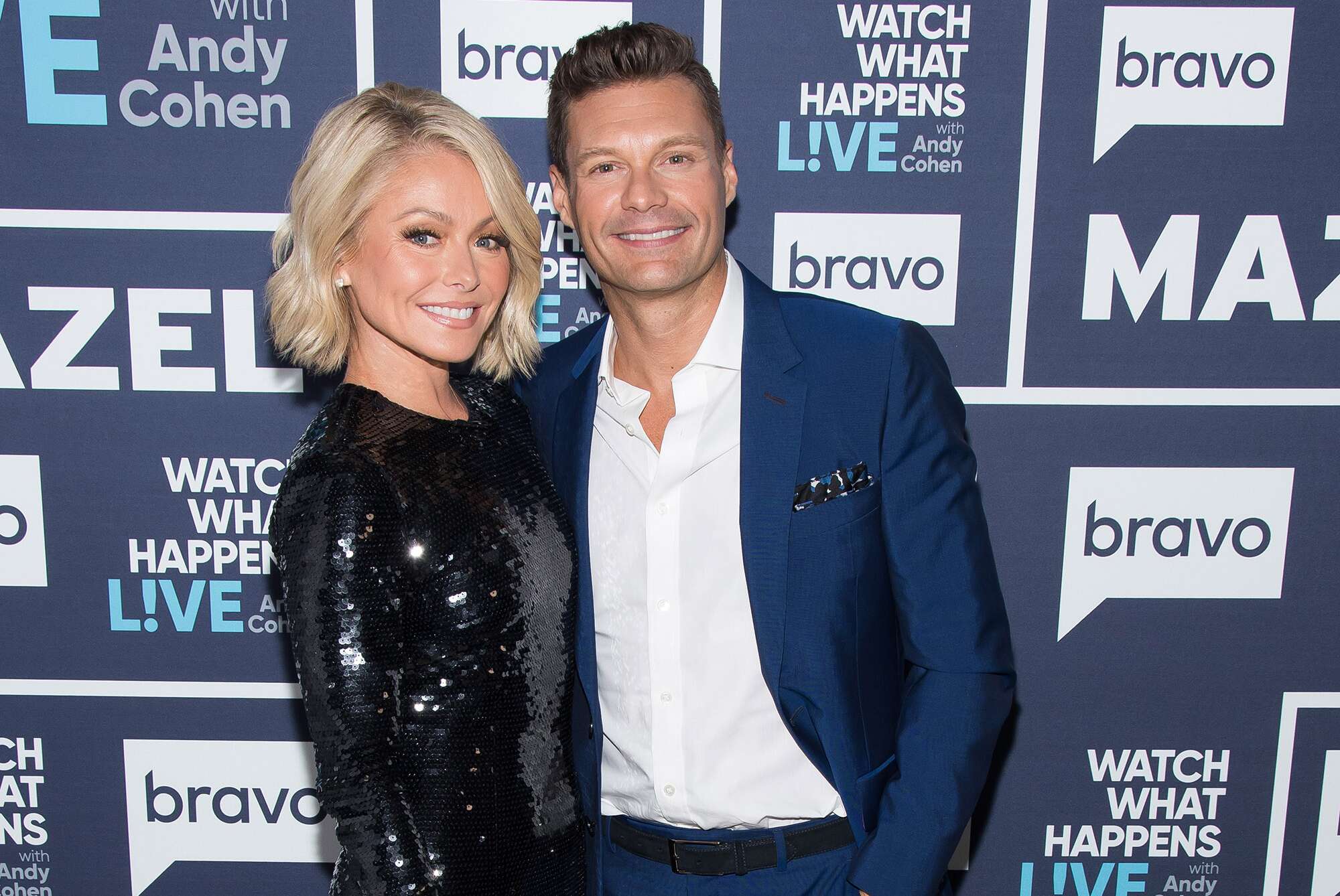 Although Seacrest spoke in a joking tone, his way of slamming Ripa's husband was quite evident. The 48-year-old insisted, "Oh, now he's gaslighting! He's gaslighting." Agreeing with Seacrest, even the audience started booing Consuelos. Despite being excited about passing the baton to Mark Consuelos, Ryan Seacrest didn't hesitate to call him out for gaslighting his wife. 
Read more: "Ryan's Love For Entertainment Is One-Of-A-Kind": Kelly Ripa Dragging Back Ryan Seacrest To 'Live' Despite Exit Announcement – Seacrest Will Be Returning As Guest Host
Source: The Sun