American actress Aubrey Plaza, who is best known for her work in The White Lotus, recently explained that during the early stages of her career, she had to struggle financially and got fired from a lot of jobs. The actress always prioritized, acting so she had a hard time fitting in with normal jobs. Ultimately, her career took off after performing improv and sketch comedy at the Upright Citizens Brigade Theater. She got a lot of recognition and fame because of her role as April Ludgate on the NBC sitcom Parks and Recreation from 2009–2015. The actress worked hard to reach where she is today.
Aubrey Plaza struggled financially while growing up
Before becoming the star she is today, actress Aubrey Plaza had a hard time growing up, as her family struggled financially. She recently told WealthSimple,
"My mom got pregnant with me when she was 20. My dad grew up in a really, really bad neighborhood in Philadelphia. My mom grew up poor in Delaware." The actress further explained her dad's profession, "He's a wealth management … personal, whatever. He worked his way up, Wolf of Wall Street-style."
Just like the actress, her parents worked their way up as her mother eventually became a lawyer and her father struggled with several jobs until he found his place in the investing industry and earned big. Her parents always believed that the actress is "a not so very ordinary girl."
Also read: 'Created a very quick lover altar…Pretty sure it's legal': Marvel Star Aubrey Plaza Denied Committing a Felony on The Ellen DeGeneres Show
The actress was an overachiever
Plaza once explained that she was "popular but not necessarily cool" in high school. She claimed that she was "disruptive but funny" and a "type-A overachiever." She also revealed that she would dress up in bizarre outfits in public places to make people uncomfortable. "The funniest thing about it was that most people don't react, they ignore," she concluded.
According to Celebrity Net Worth, the actress has an estimated net worth of $8 million now. Parks and Recreation helped her a lot in gaining recognition in the industry. She has also invested in real estate to support her income.
Also read: "I had one goal: To have s*x with him": Aubrey Plaza Freaked Out Robert De Niro While Filming 'Dirty Grandpa' With Her Insane Method Acting
Aubrey Plaza got fired from a lot of jobs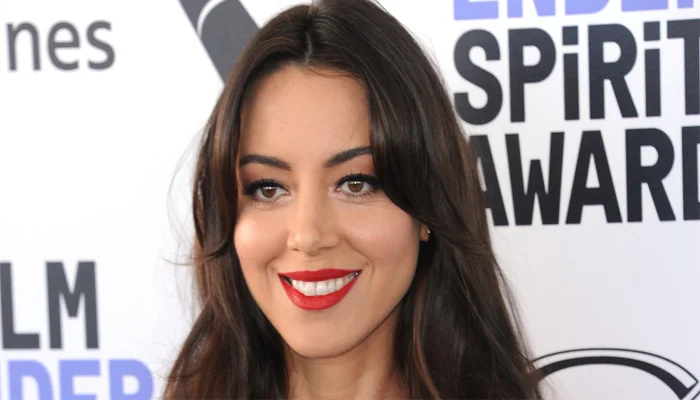 Before her career took off, the actress struggled a lot with finding a stable job. She once revealed that she had to "eat scoops of peanut butter for lunch" as she was struggling financially. She said, "It's not a good feeling — it sucks." The actress revealed that she prioritized acting over anything and that's why her employees had to fire her. She also once said that she doesn't care about money and sometimes imagines losing all her wealth and going back to her roots.
Related: 5 Best Aubrey Plaza Interviews That Show Why She'll Always Be Our Weirdo Queen
Source: WealthSimple