Since the time he came to the spotlight, Tom Cruise has been the talk of the town. The Hollywood hunk's relationship has particularly been a topic of interest among his fans. Moreover, he also got into controversies regarding his connection to Scientology. And one of the many rumors has been about him controlling certain aspects of his lover's life. Back in 2005, when he was dating his ex-wife Katie Holmes, rumors surfaced that he tried to insert his influence on his wife's film career. In fact, according to the rumors he even let Holmes use his private jet to prevent her from flying with other cast members. The rumors of him showing such protectiveness towards his partner spread like fire at the time.
Director Jason Reitman Addressed the Rumors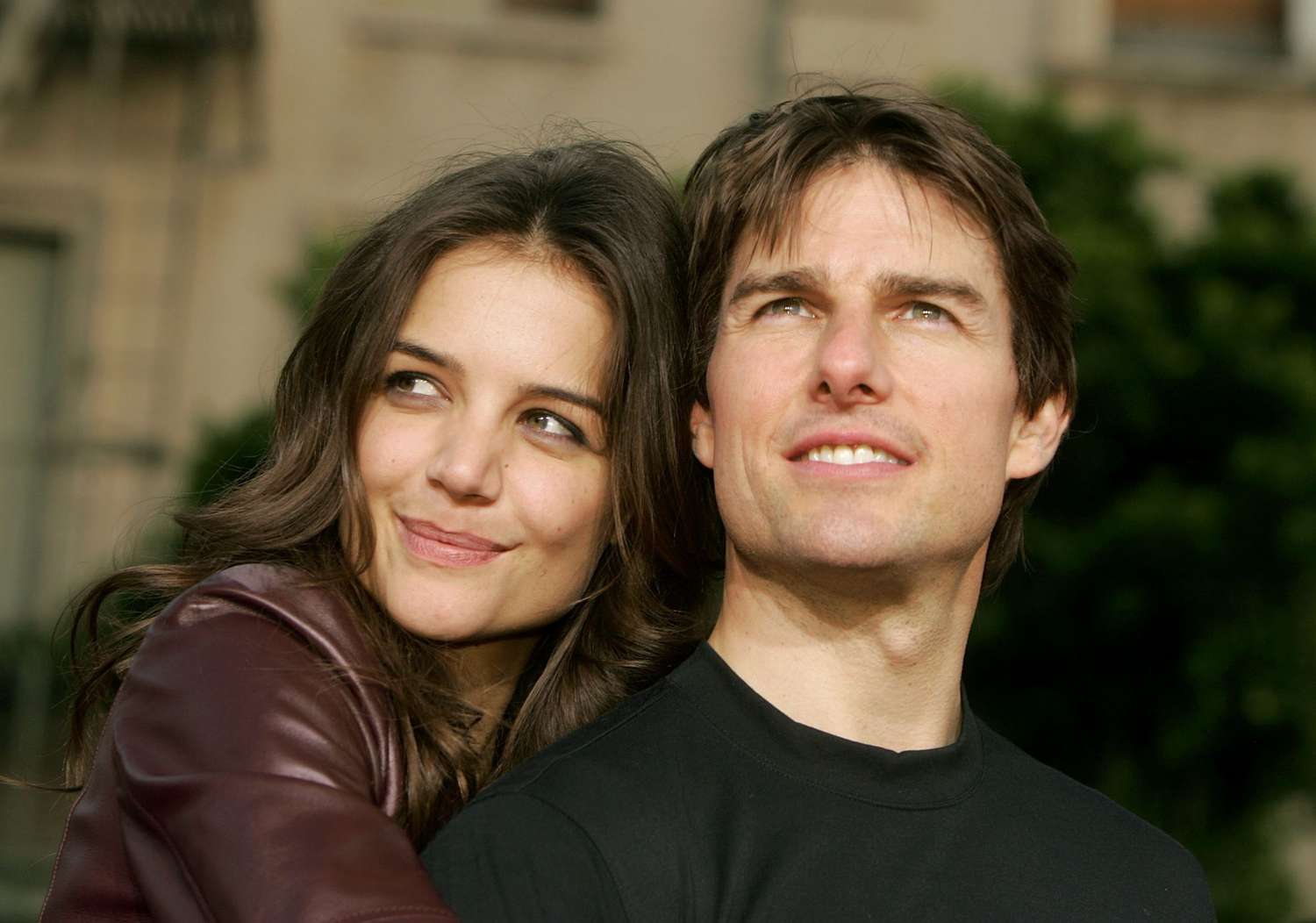 Amon the several rumors and stories revolving around Tom Cruise, there is one concerning his ex-wife Katie Holmes. The rumor surfaced when the two had just started their romantic journey. And it was about how the Mission Impossible star tried to prevent Holmes from kissing her co-star Aaron Eckhart in the 2005 flick Thank You For Smoking. The movie was a small budget (10 million dollars) project, but it managed to earn 39 million dollars at the box office.

Also Read: 'He's So Ridiculously Sensitive': Tom Cruise Trolled For Reportedly Not Attending Oscars As He Thought Judd Apatow, Who Made Fun Of Him At DGA Awards, Is Writing Jimmy Kimmel's Jokes
According to sources, he had tried to influence his wife's final cut featuring her kissing Eckhart. However, this rumor was debunked later by the director of the movie, Jason Reitman himself. He said,
"I don't want anybody to be disappointed when they see it. It's nothing but humorous humping really"
Other rumors include him preventing Holmes to travel with her co-stars by making her use his private jet. According to his words, it was made clear that Cruise was not involved in any of his wife's filming aspects. He might have been protective of Holmes but he probably did not try to influence his wife's career in any way. And as such, the rumors turned out to be just rumors after all.
Also Read: "He Did Not Want A Run-In": Tom Cruise Reportedly Wanted To Avoid Ex-Wife Nicole Kidman, Decided To Skip Oscars Despite 6 Oscar Nominations For Top Gun 2
Was Tom Cruise Involved in Katie Holme's Decision to Not Return for Batman?
As happened with Tom Cruise, rumors surfaced once again about him controlling his ex-wife Katie Holmes' career. Back in 2005, it came to light that Holmes had decided to discontinue the Batman franchise.
And soon rumors surfaced that her then-husband Cruise was the one who influenced her decision. However, it was also debunked just like the one about him preventing Holmes from kissing her co-star.
Also Read: Tom Cruise Refused To Attend Oscars 2023 To Save Himself From Humiliation Despite Making $1.4 Billion Top Gun: Maverick
Source: The Things