During an Art Basel party on Friday evening in Miami Beach, Kylie Jenner stunned onlookers as she enjoyed a romantic moment with her long-term boyfriend, Travis Scott. The Kardashians star and the rapper on their latest trip have again created an uproar among fans. The hot couple took separate jets to take off and reach the same location for the same event.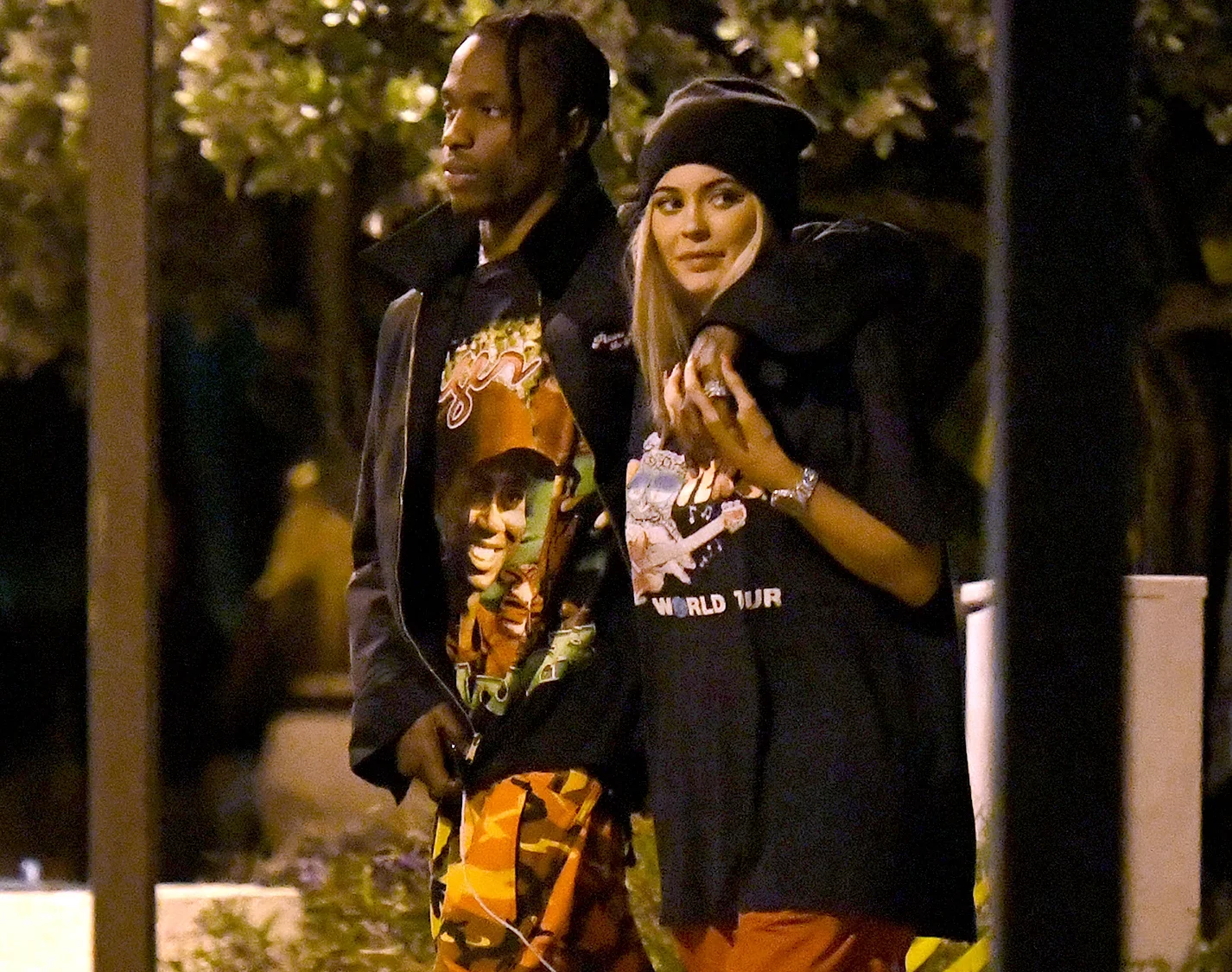 As a result of their same trip in separate jets, fans started backlashing them for blustering their $800M collective wealth. The couple went to the event as Travis Scott was performing in Miami on Friday night, and Kylie Jenner joined him for a bit of PDA between sets. Wayne and Cynthia Boich hosted the performance on Miami Beach, where many celebrities are gathering for Art Basel this weekend. Aside from the artistic explosion, the international art fair is always a party scene.
Also Read: 'All my dreams of becoming a good sleep fairy….': Kylie Jenner, Kourtney Kardashian Literally Strip for New Vegan Gummy Brand
Travis Scott And Kylie Jenner Jetted Off In Separate Jets: Why?
According to The Sun, a Twitter page called Celebrity Jets tweeted the departure and arrival times of Kylie Jenner, 25, and Travis Scott's respective private jets, just as it does with other famous people. It was noted in the Tweet that Jenner and Scott left Miami, Florida, and landed in Van Nuys, California. Their departure from Miami was at different times, so they arrived at Van Nuys at different times as well.
While the rapper and the Keeping Up With the Kardashians star have not explained their decision, fans were still in arms in an online thread discussing the decision. Nevertheless, many fans of the duo labeled them "selfish" for polluting the environment with emissions from two planes when only one was necessary.
One fan criticized,
"Does she not realize this is the same planet her kids have to live in too? Like fine they obviously don't care about anyone else but their kids are going to suffer from global warming, too. These people are unimaginably selfish."
Several fans questioned them about their excessive private flights and how much they affect the environment. However, one fan took their side and wrote,
"I would imagine that they have their own teams of people, amongst other things. The amount of clothes, shoes, security, makeup, videographers, that she travels with most likely needs its own plane."
However, the Twitter page called Celebrity Jets removed all its tweets from the page after this, and the reason is unknown behind it.
Also Read: 'They believe Selena's the real drama-obsessed party girl': Kendall, Kylie Jenner Showed Toxic Behavior, Hated Hanging Out With Once Bestie Selena Gomez Because 'She's been to rehab'
Kylie Jenner And Travis Scott Show PDA In Miami
During a trip to Miami on Dec. 2, Kylie Jenner and Travis Scott, 31, were spotted showing some PDA. They were pictured hugging at Wayne and Cynthia Boich's Art Basel 2022 Party in Miami Beach. During the moment on the beach, Jenner and Scott shared a glass of what looked like white wine.
With strappy sandals and sunglasses, Kylie Cosmetics' founder wore a black leather jacket over a black cut-out mini dress. In addition to his diamond necklaces and bracelets, Travis Scott wore a black and red T-shirt, grey baseball cap, and grey baseball cap bearing the words, "Please Give Me Space."
The rapper performed at the bash with fellow rapper 50 Cent. Serena Williams and Hailey Bieber were also at the party, along with Kylie Jenner's sisters, Kim Kardashian and Khloe Kardashian.
The Kardashian star Jenner shared new pictures of Scott and her baby boy on Instagram four days earlier, giving fans their closest look yet at the child.
Also Read: 'Why would I post my child to cover up for Balenciaga?': In an Insane Case of Stupendous Irony, Kylie Jenner Denies She isn't Pro-Balenciaga While Wearing Balenciaga Boots and Sunglasses
Source: The Sun