In the wake of his issues, the seven-time Super Bowl champion Tom Brady has accepted that he needs mental health help. Amid marital woes with Gisele Bündchen, Tom Brady has opened up about the stress he has been experiencing in his 40s.
Brady and Gisele Bündchen are going through a rough patch after 13 years of marriage, as the two have started the divorce process and will soon legally end their relationship. In 2009, the two were married. However, the couple has retained divorce lawyers following Brady's decision to "un-retire" from the NFL following a fight with her.
However, the legendary NFL player Brady reveals his 'coping mechanism,' which is helping him to deal with the ongoing divorce situation with Gisele Bündchen.
Also Read: "It was always based on a lie": Tom Brady Tricked Brazilian Supermodel Gisele Bündchen To Accept His Proposal After Leaving His Pregnant Girlfriend
Tom Brady Seeks Mental Health Help While Divorcing
In terms of demonstrating the mental toughness to overcome any challenge when it comes to being a winner inside the NFL gridiron, Tom Brady is a pro, perhaps one of the best of all time. However, when dealing with mental health issues, the Tampa Bay Buccaneers quarterback acknowledges he needs the assistance of professionals to get more focus on his life.
It is reported that the seven-time Super Bowl winner has needed therapy to cope with his problems due to his marital conflict with his wife, Brazilian model Gisele Bündchen, which is very close to divorce.
In an interview with Jim Gray and Larry Fitzgerald on "Let's Go!" Podcast, Brady opened up about the "intense amount of stress" he has faced over his 22-year NFL career. He said,
"Everyone has different situations in their lives and children, and you worry about their mental health. You worry about your parents [and] obviously yourself."

"I think I've had to learn a lot of things over a long period of time in sports. I think there's an intense amount of stress that we all deal with, and how do you relieve stress so that you're not inflicting so much damage on yourself through kind of stress response?"
He added more,
"So [it's] something that I've always continued to try to work through, and it's obviously a challenge for me and different forms of whether it's physical therapy or mental therapy, all those things I've definitely done over the years."
Brady has had an uncharacteristically bumpy start to the 2022 NFL season with issues on and off the field.
Also Read: "You can't be in a relationship with someone who is inconsistent": Gisele Bündchen Blasts Tom Brady For Being Inconsistent, Extremely Unhappy With NFL Legend 'Unretiring'
Why Is Tom Brady's Marriage To Gisele Bündchen Strained?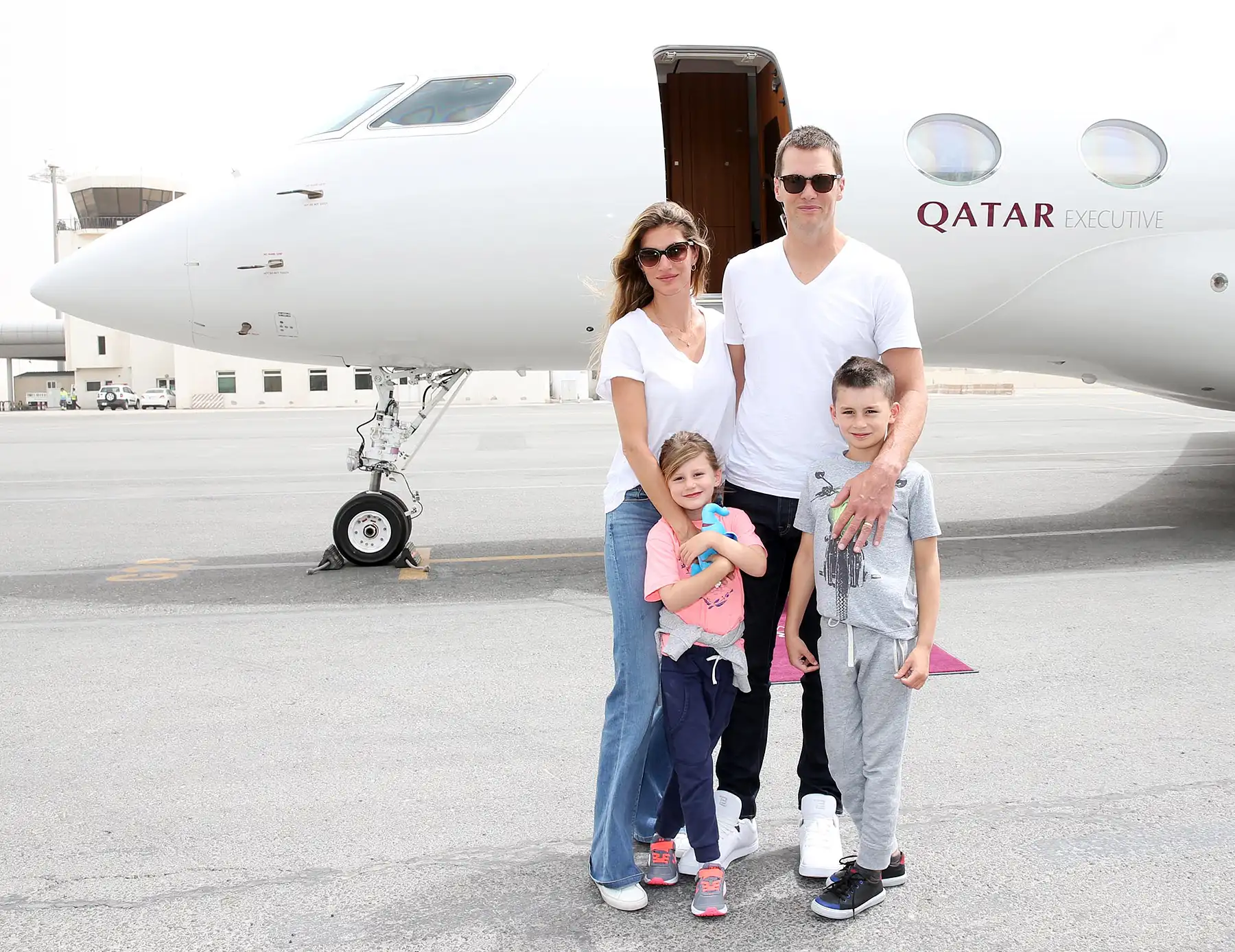 According to the report, Brady and Bündchen have hired lawyers to begin divorce proceedings, but neither Brady nor Gisele have made an official statement regarding the divorce. Despite retiring in February, the Tampa Bay Buccaneers quarterback reversed his decision, leading to the breakdown of his marriage. According to reports, Brady and Bündchen split over Brady's decision to regret his retirement announcement during the past offseason, which annoyed the top Brazilian model.
According to Todd Bowles, his head coach, Brady took an 11-day leave during August's training camp to deal with personal matters. Sources report that Brady previously hoped that Bündchen would change her mind, but they believe that there is no hope of saving the marriage.
Also Read: Gisele Bundchen Hints $250M Rich Tom Brady Was Never A Good Partner: "Can't be in a committed relationship with someone who is inconsistent with you"
Source: Marca