Ex-billionaire Kanye West is still $400M rich. The rapper is making headlines for his recent antics. Kanye West married the Yeezy architectural designer Bianca Censori after divorcing his wife of seven years Kim Kardashian. As the days go by, Kanye West's moves are getting way more unpredictable than they used to be. The Jeen-Yuhs rapper's net worth dropped from $1.8 billion to a mere $400M after his biggest partners and collaborator cut ties with him.
Amidst all this Bianca Censori seems to be the only person besides some antisemitic bullies that are in support of Kanye West. The Censori is very happy about their "not-yet-legal" union, which is going to benefit Bianca Censori's career in some ways.
Also Read: "Kim will wonder if he has done it because he's missing her": Kanye West Marrying Kim Kardashian Look Alike is a Red Flag For Experts
Bianca Censori's family on their secret union
Bianca Censori and Kanye West celebrated their wedding ceremony in a very private manner. Although not a lot of information is out in the open, some things can be drawn from her family's statement after they spoke to Herald Sun.
The Censori family is ecstatic upon hearing the news for a number of reasons. The two most important among them can easily be linked, firstly they are happy Bianca Censori found a forever partner in Kanye West.
"It's very exciting news for both my sister and the family, but we choose to have some privacy for the time being,"'Bianca Censori's sister Angelina Censori said to the publication.
Kanye West's questionable behavior is a reason for worry. As long as their daughter is happy they have no problem with it.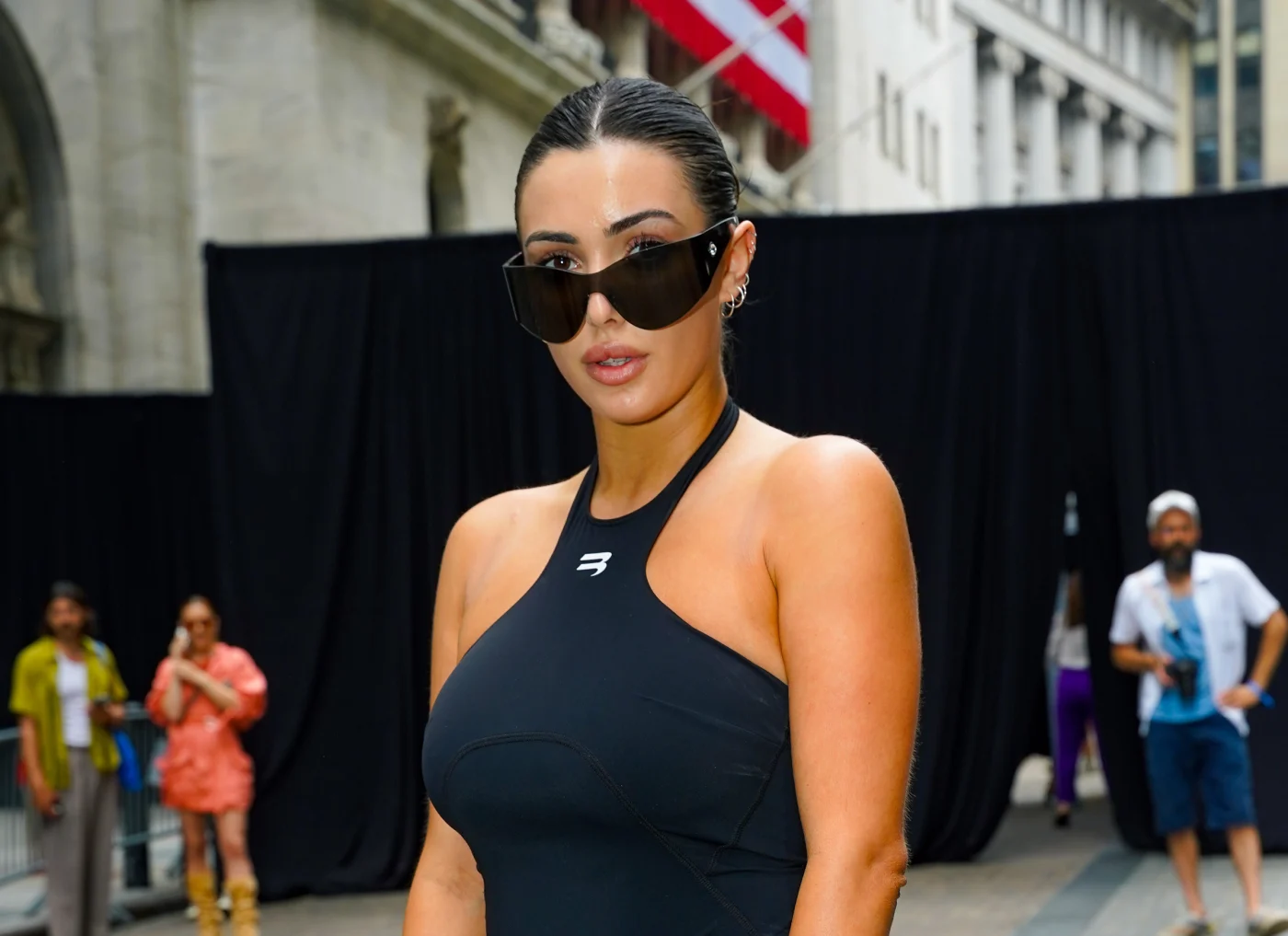 Also, it can be said that the union means Bianca Censori will own half of Kanye West's wealth. Although the rapper has lost most of his partnerships and drowned in lawsuits, he is still left with some money. When $400M is compared with $1.8 billion.
Also Read: "We choose to have some privacy": Kanye West's Wife Bianca Censori's Sister Refuses to Give Too Much Information About the Secret Wedding
How will this marriage help Bianca Censori in her career?
Bianca Censori has now become almost a household name all thanks to Kanye West. Previous to this the two met through work as Censori worked for Yeezy. The rapper's rendezvous with the mystery woman led to her popularity. Since there is little to no information available on the internet about her and as of now she is also not present on any social media platforms. The element of mystery is working wonders for her. As the internet detectives are trying to dig deep to find out any piece of information they get about the Melbourne habitat.
She has a jewelry business of her own called Nylons. After this point whatever she does will definitely be under the spotlight and garner loads of attention.
Kanye West's new song about her called " Censori Overload" also fuels the intrigue.
The only source available is her LinkedIn profile for now. And people can't decide whether to love her or hate her. Although some see this marriage as another damaging hit to Kanye West's career it is quite the opposite for Bianca Censori.
Also Read: Bianca Censori Married Kanye West at the Biggest Downfall of His Billion Dollar Empire After Following Him for Over a Decade
Source: Herald Sun