The HBO Max's Batgirl movie is in talks, due to the very recent shake-up of the forthcoming DC slate at Warner Bros, regarding its release schedule and place in the DCEU timeline. In addition to Michael Keaton making his return, J.K. Simmons will have a comeback to the DCEU as Commissioner Gordon, a character he previously played in Zack Snyder's Justice League.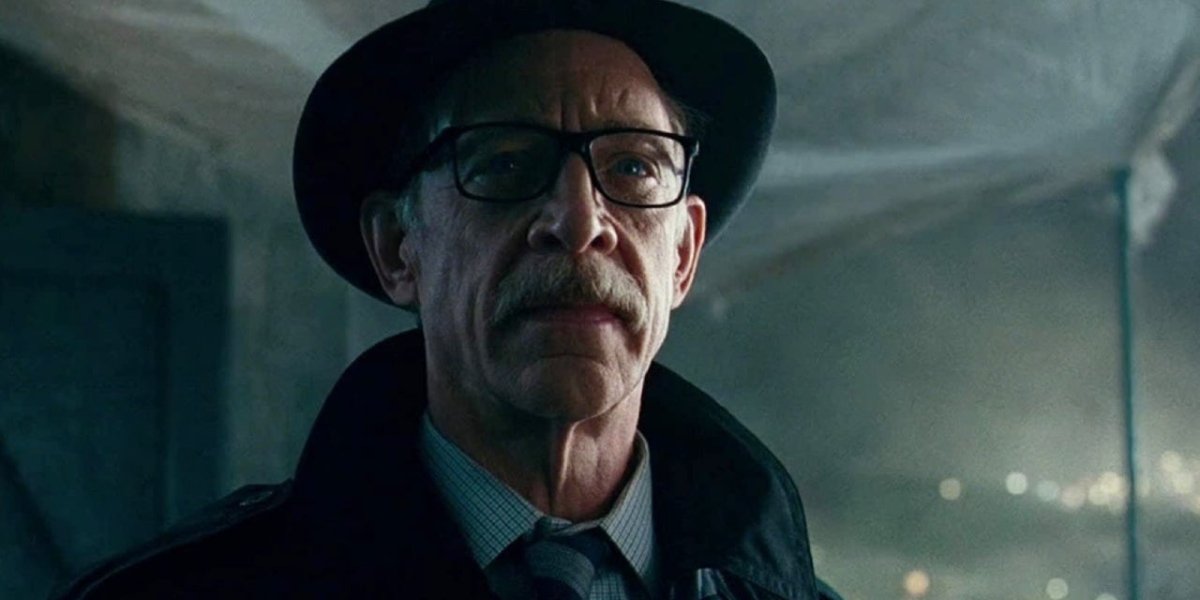 While many supporters were disappointed that J.K. Simmons' Commissioner Jim Gordon didn't receive much screen time in Justice League, the actor has announced that he will play a far bigger role in the next Batgirl film. Although the DCEU has several problematic timeline concerns, Simmons' participation in the film, combined with Michael Keaton's Batman, raises the amount of confusion about where Batgirl fits.
Simmons Talks About his Role
The vigilante's day-to-day persona is none other than Barbara Gordon, the daughter of the staunch and strong police chief, in Batgirl, which is identical to the actual comic plot than the character's last big-screen excursion in the 1990s. Clearly, this struggle and connection to the main character will offer Simmons a lot more to work in than he has thus far, as he teased in a recent interview with Discussing Film. He began by expressing his delight at being called back for the role of Commissioner Gordon, despite his lack of understanding of what is going on with all this multiverse thing.
"Well, that was quite a surprise. And I'm still not sure I understand all the various multiverse aspects of, you know, DC or Marvel. But yeah, I was completely surprised and very happy obviously. I had a lengthy phone call sort of having the story laid out for me before I even saw a script, and it was actually way back in the middle of the summer I think that they first came to me and approached me about doing it. I just finished my part, they have several more weeks of shooting to do."
Despite Simmons appearing to have finished his work on Batgirl ahead of schedule, it does not imply he will have a minor role in the film. He also discussed his bigger role in Batgirl, which makes sense given that he is Barbara Gordon, aka Batgirl's father.
"It's much more than I got to do in my brief stint as Commissioner Gordon in Zack Snyder's film. And really, it was fun because it was a completely different side of Commissioner Gordon. All that we saw in the little snippets of Zack Snyder's Justice League, in either the original or in Zack's brilliant, expanded cut, it was just Commissioner Gordon being business-like and needing Batman's help. In this film, I think I'm allowed to say since it does center on Batgirl, we see much more of Commissioner Gordon at home."
Although the narrative for Batgirl, which stars musical movie actress Leslie Grace as the eponymous heroine, has mostly remained a mystery, on-set images have seen Simmons shooting with a younger girl who looks a lot like Grace. This hints that the action film will have a flashback sequence or two for the father-daughter combination, which might help give Barbara Gordon and her father a lot more depth. The film is expected to be released before the end of the year, but with cinematic releases like The Flash being pushed to next year, there is no information on whether Batgirl will be released in 2023 as well. We'll presumably have a better estimate after the movie's filming wraps up in the coming weeks.
Source – Discussing Film