When Will Smith slapped Chris Rock at the Oscars last year, he ruined his own hard-earned reputation. Smith was criticized for his violent behavior by fans, co-stars, and others. This incident also cast a light on the tumultuous state of relationship between Smith and his wife. However, the antecedents to this controversy are much more intriguing, as revealed by Chris Rock. Popular comedian Chris Rock recently released his Netflix special, titled Selective Outrage. In it, inter alia, he addresses the infamous Oscars slapgate.
Chris Rock and Will Smith's Infamous Slapgate Incident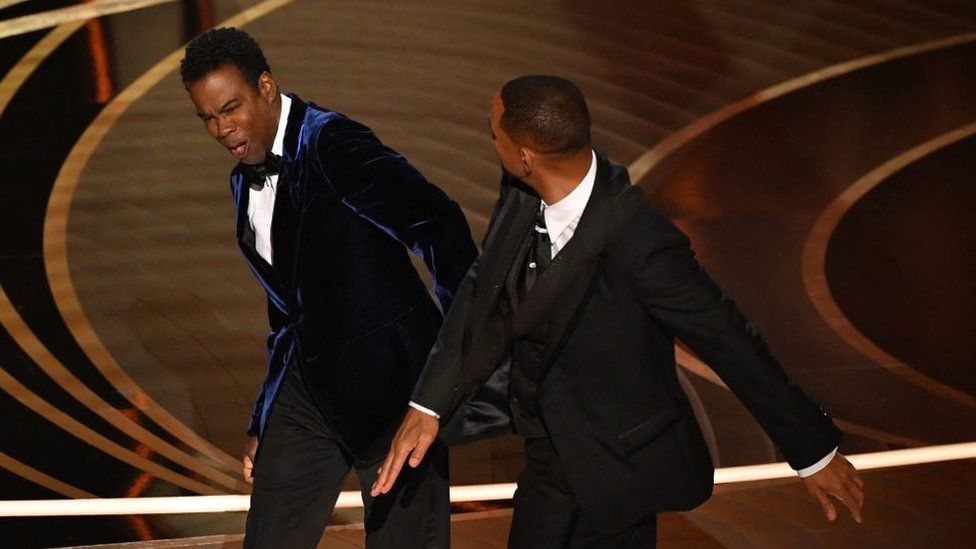 Even after months have passed, Will Smith and Chris Rock's infamous Oscar slap live rent-free in our heads. As if it were not enough that the prestigious award show was receiving low ratings, the following year the event gained further attention for only nominating white actors in every cinematic category, which even led to the #OscarsSoWhite protest. But what viewers didn't expect was to watch Smith burst out of anger and slap the comedian out of nowhere. Rock tried everything in his creative ability to make the ceremony run, but he seemed to go too far when he casually made a joke, and a Hollywood Legend's furious reaction to it would ultimately be what grabbed the world's attention.
After the surprising event, the Hitch movie actor tried to explain and apologize for his behavior and his sudden reaction to Rock's joke. Chris Rock has not said much since the incident and has even refused to address it in the media. As neither of them gave further fuel to this news, which slowly died down only to emerge again this year as 2023 award shows began in full swing, their incident yet again became the topic of discussion.
It all started during the 94th annual Academy Awards, when the famous actor and stand-up comedian Chris Rock cracked a joke about Jada Pinkett Smith's shaved head and told the audience she should be cast in G.I. Jane 2. After Pinkett Smith, who is suffering from alopecia, rolled her eyes at his joke, her husband went on stage and slapped the Longest Yard actor. Smith returned to his seat and yelled back at Rock, "Keep my wife's name out of your f—king mouth." After this jaw-dropping incident, many started trolling both the celebrities while memes were flooding social media, and celebrities from the entertainment industry started slamming Smith's behavior.
Also Read: "Never Been Interviewed By The Person Who Cheated On Us On TV": Chris Rock Destroys Jada Smith For Cheating On Will Smith, Then Revealing It To Him On Live TV In Front Of The Whole World
Netflix's Selective Outrage Addressed Jada Pinkett Smith
Chris Rock is all set to make his major comeback, and while the comedian was not ready to talk about last year's award incident, he has revealed so much in his Netflix project, Chris Rock: Selective Outrage. The actor is sharing about his kids, non-racist yoga pants, the Kardashians, and of course the infamous slap incident.
Also Read: Chris Rock Says Will Smith's Slap Still Hurts, Insults Jada Pinkett Smith Again For Cheating On Her Husband
The actor shared how Jada Pinkett Smith was angry during the 2016 edition of the Oscars because, according to her, the award ceremony lacked diversity. As such, she wanted African American stars to boycott the event, and as Rock was present at the show, she became angry with him. Thus, Jada Smith held a grudge against Rock years before the Oscars slap incident happened.
Also Read: Victim Of Will Smith Oscars Slap Chris Rock Admitted He Did 7 Hours Of Therapy To Stay Afloat: "I'm Still Doing It"
As he shared his opinion with the world, surely millions of people will be waiting to watch him speak about his feud with Jada Smith and Will Smith. He said,
"You all know what happened to me—getting smacked by Suge Smith—everybody knows, everybody f**king knows. I got smacked like a year ago, and people are like, Did it hurt? It still hurts. I got Summertime'ringing in my ears."
He further adds,
"I'm not a victim, baby; you will never see me on Oprah or Gayle King crying. You will never see it. It's never going to happen. F*ck that shit, I took that shit like Manny Pacquiao."
Chris Rock then began to shade The Girls Trip movie actress, as he said in referencing her show Red Table Talk's episode in which her husband Smith and herself appeared. Chris Rock revealed,
"His wife was f*cking her son's friend. I normally would not talk about this sh*t. I have no idea why two talented people would do something so f*cking lowdown. We've all been cheated on; everybody in here has been cheated on. None of us has ever seen the person who cheated on us on television. She hurt him way more than he hurt me."
Watch Chris Rock's new show, Selective Outrage on Netflix.
Source: Variety