In a Press conference on her upcoming memoir, Jada Pinkett Smith (51) shared that the book will be no holds barred. The book is going to include details on her upbringing, rise to fame, and much more. She has included details about her complicated marriage with Will Smith. The crisis Jada Pinkett Smith faced at 40. And about how a little girl transformed into a warrior woman is also explored in the memoir
Jade Smith's Upcoming memoir to have lots of details!
Jada Pinkett Smith shared some of the contents of her soon-to-be-published memoir in a recent press release. The Red Table Talk star is ready to share a lot of her life details in the book. As of now, the book is untitled and will be published by Dey Street Books next year (2023).
Talking about her upcoming book, Jada Pinkett Smith has shared that it is going to include lots of the events of her life. From her "unconventional upbringing", "falling in love with Will Smith", to "rise to stardom alongside her friend Tupac Shakur" and many more.  The book is a "no holds barred". According to a press release on the book,
"chronicles lessons learned in the course of a difficult but riveting journey — a rollercoaster ride from the depths of suicidal depression to the heights of personal rediscovery and the celebration of authentic feminine power"
Also Read: 'F*ck your hostage video': Chris Rock Blasts Will Smith Over Viral Apology Video, Says Making Fun of Jada Was the "Nicest joke he ever told"
The press release also added,
"With no holds barred, Jada reveals her unconventional upbringing in Baltimore. From the child of two addicts to a promising theatre student and a violent interlude as a petty drug-dealer"

"followed by a parallel rise to stardom alongside her close friend 2Pac, then falling in love with and marrying Will Smith, and a joyous embrace of motherhood."
Jada Pinkett Smith's Memoir explores Her Crisis
The Red Table Talk star's memoir is going to be a revealing and detail-filled journey. It will include the crisis the Red Table Talk star went through when she was 40. A press release has added, Smith "recounts the excruciating choices she was forced to make to redefine her life in every way."
Also Read: "Our culture cultivates desperate women": Jada Pinkett Smith Reveals Sharon Stone Inspired Her To Have Better Relationships With Men, Fans Say Irony Died a Slow Death After Ruining Will Smith's Life
Jada Smith's complicated relationship with Will Smith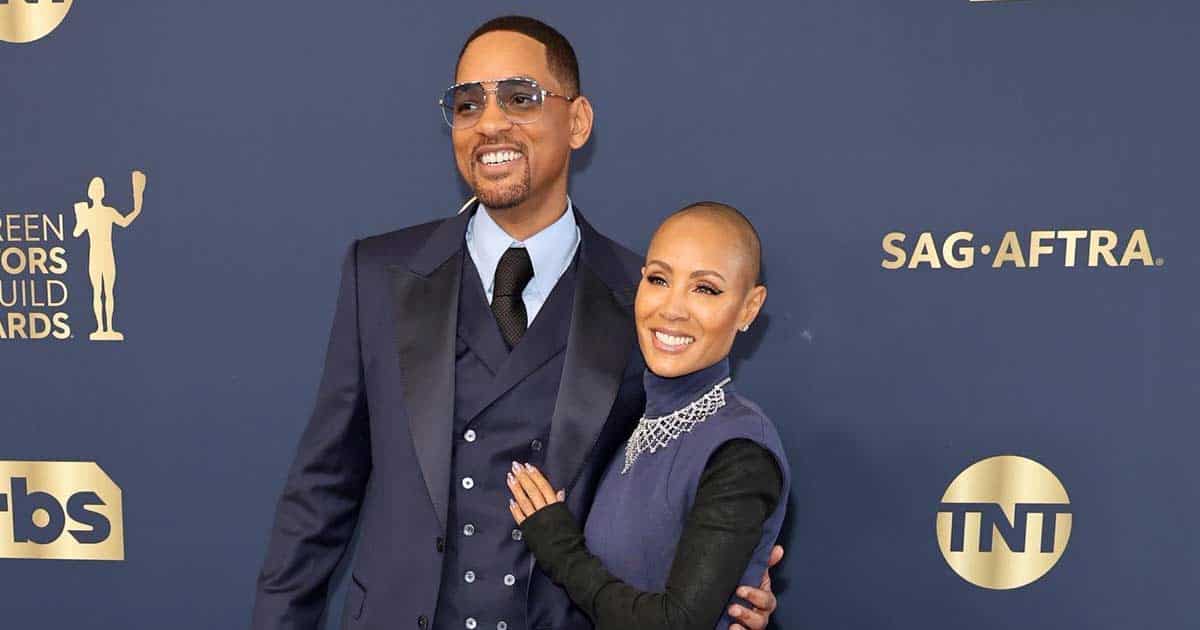 With the news of her memoir which is going to release in 2023, Jada Pinkett Smith has shared about the complicated relationship she had with herself. And another about her complicated marriage with Will Smith. A description from a press release of the book reads,
"At the heart of this powerful book are two unexpected love stories… … … one being Jada's complicated marriage to Will Smith, the other being the one with herself."
The announcement of the soon-to-be-published book has come months after the infamous slap at Chris Rock by Will Smith at the Oscars. The incident took place due to an insensitive joke about Jada Pinkett Smith's alopecia condition. Will Smith released his memoir back in 2021 titled Will, co-authored by Mark Manson.
Also Read: 'To All My Brothers And Sisters With No Hair': Jada Smith Defies Will Smith Haters, Spreads Awareness For 'Bald Is Beautiful Day
Source: People.com