The Guilty was recently released on Netflix and is nothing less than a heart-pounding thriller and everyone is loving it! It was also released in some selected theatres and is based on the 2018 Danish movie which goes by the same name. But did you know Jake Gyllenhaal and director Antoine Fuqua were able to direct the film in JUST 11 DAYS!
The Guilty stars Jake Gyllenhaal as a 911 operator who is put in a quite precarious situation compared to his usual routine shift!
Jake plays Joe Baylor who is a demoted police officer relegated to working the 911 phone calls and it's his normal day at work until he receives a call from a woman who has been abducted. He decides to take things in his hand and tries to find her. He has however very limited information and considering his position confined to the desk, he faces quite a several difficulties. The Guilty was actually filmed last year amid the pandemic and had to adopt rules on the set.  And the production was notable since it just took them 11 days to complete a thriller.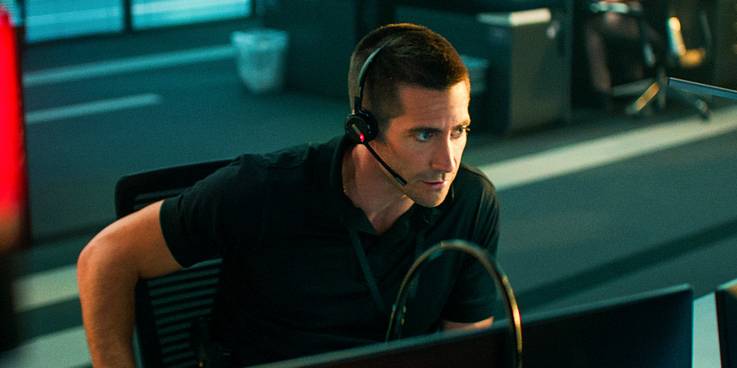 While talking to Collider about the film, Jake and Antonie spoke about how they managed to pull it off. Antonie went on to explain that it just needed to happen. He said that Jake and he were just available for a short period and they had to make it work in a limited amount of time. He went on to appreciate the entire crew who made it possible! Jake went on to add that a quicker production schedule was necessary and that it was needed to be done within that period of time.
The Guilty is just an hour and a half long and it has kept things crisp for such a shocking story. Wrapping the production in just 11 days the entire crew must have felt a great amount of satisfaction just like Joe did in the movie. But his production was comparatively serious and can be reflected on screen.
It is just truly impressive that they managed to achieve this in 11 days!
Source: SCREENRANT