James Bond is the epitome of all things suave and handsome. He is witty, charming, knows how to fight, and of course, a proper English gentleman.
With No Time To Die set to release in Nov 2020, the era of Daniel Craig's James Bond is coming to an end. After completing a stint of 5 movies since 2006, Craig is now retiring as Agent 007. And with that starts the hunt for a new Bond.
But being 007 is not an easy task. And to join an elite group that include names like Sean Connery, George Lazenby, Roger Moore, Timothy Dalton, Pierce Brosnan, and Daniel Craig, even tougher.
After much consideration, here is a list of 10 actors we think could be the perfect fit as the next James Bond.
Tom Hiddleston
Marvel's Loki is one of the favorites to play the next Bond, if his fans have anything to say about it. Not that we would disagree! This charming British man would be a great addition to the franchise and may be one of the youngest candidates on this list. But that in no takes away from his talent or ability to be a great 007. When asked of what he thought of having this iconic role, Hiddleston said – "It would be a huge compliment and huge fun."
Michael Fassbender
After Loki, we are looking at another Marvel 'anti-hero' – Magneto. Fassbender is suave and charming, but also has a bit of villainous streak in him, as we have already seen in the X-Men movies. He has the looks as well as the machismo that one looks for in Agent 007. Although, when once asked about how he feels about taking on the role, he said – "How about Jane Bond?" And having a female Bond? We wholeheartedly agree.
Hayley Atwell
We see a pattern here, coz we got another Marvel actor – Peggy Carter herself. After losing out on becoming the next Doctor, maybe Atwell can be the next Bond? Who knows! Although there hasn't been much chatter about whether the actress would like to be the first female 007, fans have been clamoring for it. We already know she can handle guns and her villains quite well. And still be a proper English lady while kicking some ass!
Andrew Lincoln
To be honest, Andrew Lincoln could become one of the best James Bonds out there. He is charming, sarcastic, witty and if you have seen The Walking Dead, then absolutely terrifying when need be. He may not be as popular as the rest on this list (he still has a massive fan following), but this British gentleman can now be the perfect fit as the next Bond once Craig steps down, and give the character a flair of his own.
Damien Lewis
A couple years older than Lincoln, Damien Lewis is the oldest on this list at 49, but still one of the most popular choices. After having shows like Homeland and Band of Brothers under his belt, Lewis was even considered by the producers from the franchise back in 2016. The actor himself had teased he had done everything to land the role, including sending his shirtless pictures right after gym. Maybe now his time has come, and the audience will get their first ginger Bond!
Riz Ahmed
Riz Ahmed may not look like the traditional Bond, but could be a really good addition to the James Bond franchise. Being one of the strongest advocates for racial diversity in films, Ahmed is eager to see the character of Bond being played by a non-white actor. We don't know what the franchise thinks about it, but given that his acting chops are one to rave about, we can definitely get behind this casting.
Henry Cavill
Henry Cavill is probably Top 5 contenders for the role of the next James Bond in Hollywood right now. The Man of Steel actor, especially after his Mission Impossible role, has quickly risen to be the favorite to take after Craig. Back in 2006, he was already one of the top runners for Casino Royale, but was opted because of his age. Now although he does seem to be of the perfect age to carry a massive franchise like this, his commitments to DCEU might stand in his way.
Idris Elba
If rumors are to be heeded, Idris Elba is the front runner to replace Daniel Craig as the next James Bond. In the last couple of years, inclusion of more actors of color has been given a lot of weight. Adding to that Elba is probably one of the best actors of this generation, especially when it comes to genres involving action and thrillers, you got yourself a perfect match. I mean have you watched The Wire? The actor though doesn't want to be known as the "black James Bond", even if he is very humbled with fans rallying behind him to get the role.
Emily Blunt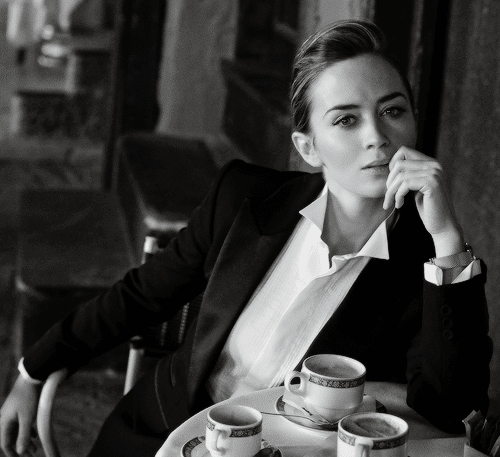 If there was ever a British actress who would be perfect for the role of the female 007, it would be Emily Blunt! A brilliant actress, who can very well be a badass with some killer moves on screen. Anything you throw at her, she will come out winning. And although Blunt herself has never said anything about playing Bond, her husband, John Krasinski is all for it! And frankly, so are we!
Tom Hardy
Tom Hardy is someone you think of instantly when you think Agent 007. He is charismatic and suave and handsome, the man all the ladies are after, and more importantly, he is just one cool guy. From charming the ladies to being the spy to being the ultimate weapon himself, no guns needed, Hardy can do it all. And probably that's why he is one of the favorites to take over the role of James Bond after we bid adieu to Daniel Craig.