It surprised many when the British TV host and comedy writer James Corden announced he would be leaving The Late Late Show, but his reasons for leaving are surprisingly emotional. Also, an abusive dispute in a restaurant landed the TV host in the headlines a few months ago. Drew Barrymore recently interviewed the comedian on her show to discuss why he decided to leave his famous show.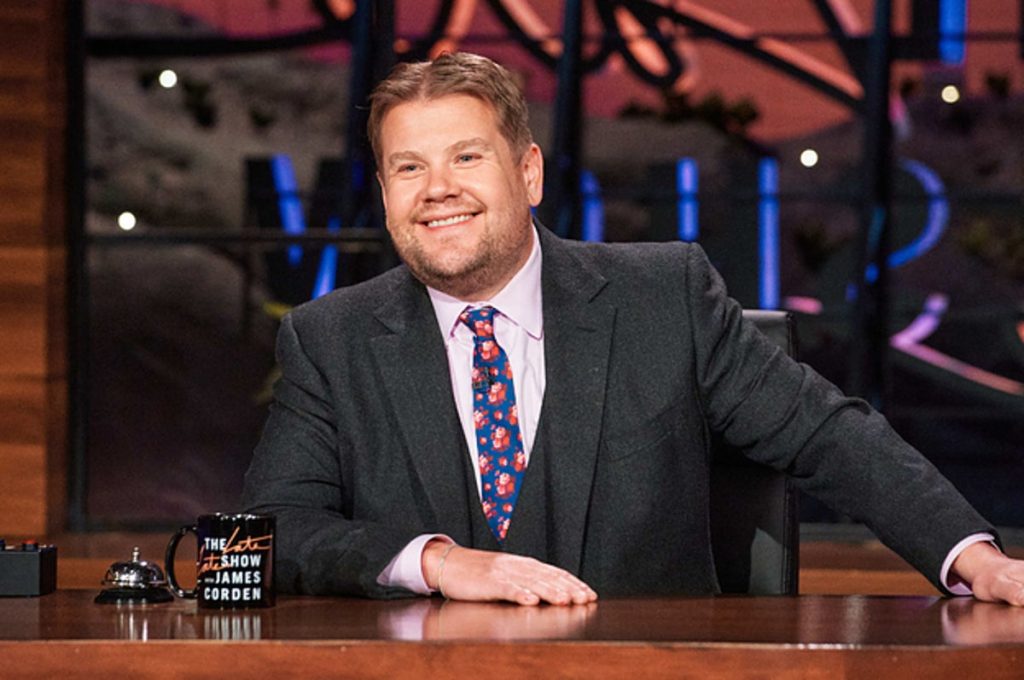 He appears to be an adaptable showman, but rumors of James Corden's dark side have swirled around for over a decade, some of which he has confirmed. He became people's favorite during his impressive 26-year career as an actor, comedian, singer, and television host, and he spanned two continents and won countless awards. Despite his announcement and interviews, his final episode of The Late Late Show has not yet been scheduled.
Also Read: "There's no way he'd get away with it": Ricky Gervais Reveals James Corden Apologized For Copying Jokes Amidst Being Called the Biggest D—khead in Hollywood By Mel B
James Corden Doesn't Feel Any Remorse For Leaving The Late Late Show
In April, the 44-year-old TV host James Corden announced he would leave the talk show, The Late Late Show With James Corden, around the middle of 2023. His contract is due to expire in August 2023; however, it is unknown when he will leave. On Monday, the comedian appeared on The Drew Barrymore Show, where the host Drew Barrymore asked him when he thinks about walking away after eight years on the show.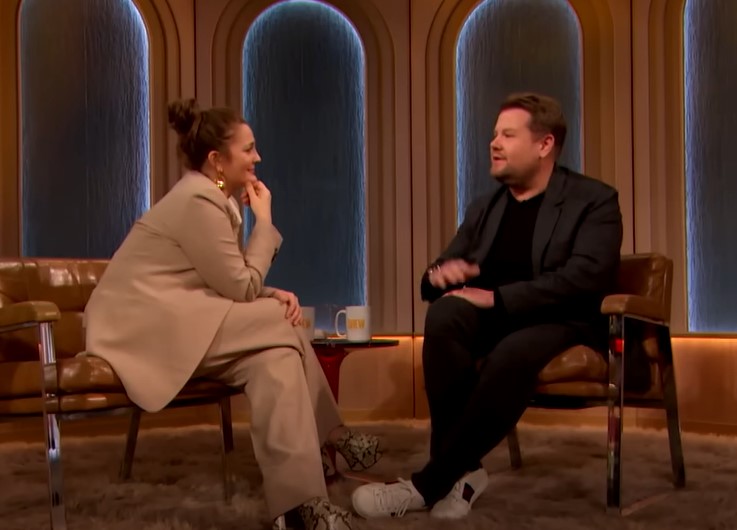 He started,
"Look, it's not easy in any way to walk away from something that is so… I mean, I'll never work in a better environment than the one I work in now."
He continued,
"Nothing about leaving the show was to do with not enjoying it. I love it, but the truth is it became a very easy decision because I always knew it was an adventure, and I never ever considered it to be the final destination."
Corden recalled an encounter he had two summers ago with his 11-year-old son Max and how his son got disappointed with him, he said,
"I was filming on a Sunday, and I came downstairs, it was about 6 a.m., and my son, who was ten at the time, was sat on the stairs, and he said, 'Are you working today?' and I said, 'I am.' And he said, 'I thought, well, it's Sunday,' and I said, 'I know, buddy, but this schedule's just all over the place. We just got to get it done because we only have a tiny amount of time before we have to go back and do the show,' and his face just kind of dropped."
He added,
"I got in the car, and I called my wife Jules, and I said, 'I've realized, best case scenario, we have six more summers where Max is like, even remotely wants to be around us, and I cannot waste another one.'"
He concluded,
"So, really, the choice was to go, 'Well, if I really want to do this other work, that cannot be at the expensive of our children, our family,' and that is really all it comes down to."

"I will be a mess on that last show. I will cry my eyes out, but I will know at my core that the best thing for me and the best thing for us as a family is to put down some roots in London, and it feels absolutely right in every single way."
The show Corden created and starred in, Gavin & Stacey, was a smash hit in his native United Kingdom from 2007-2010. The program was both critically acclaimed and commercially successful. On September 8, 2014, James Corden was announced as The Late Late Show's new host.
Also Read: "You should always be nice, and he hasn't been very nice": Mel B Blasts James Corden as the 'Biggest D—khead' in Hollywood, Confirms Late Night Host is the Worst Guy to Work With
James Corden Was Branded As A 'Cretin' By A Restaurateur, Another Possible Reason For Leaving The Show
Following a massive backlash after being accused of abusing restaurant staff, James Corden and his family reportedly planned to leave Los Angeles for his native UK. However, as he announced that he would be leaving The Late Late Show to spend more time with his family and especially with his children, rumors are swirling that the incident at the restaurant could also play a role in his decision.
Reports indicated that the comedian's reputation hit when Keith McNally, the British owner of the upscale New York restaurant Balthazar, branded him a "tiny cretin of a man." In several social media posts, McNally claimed Corden allegedly berated waiters twice and said he intended to ban him from his restaurant. According to reports, after a server made a mistake with his wife's order, Corden allegedly screamed "like crazy" at him, shaking him in the process. Following his suspension from a New York restaurant for mistreating staff, Corden reportedly apologized for his behavior.
Also Read: "The loser gets to keep him and Piers Morgan": James Corden Finds Real Use of Himself as USMNT and English Football Fans Strike Deal to Ensure Which Country Will Keep The Late Night Host
Source: The Drew Barrymore Show