If you need anymore reason as to why Japan is the most awesome country on the planet, here's one. Japan, the land of anime, manga, and everything kawaii, has just outdone herself. For its upcoming Water Day, a branch of the Japanese government had a radical proposal. They have decided to look to anime for inspiration for making this event a grand success. An it is safe to say they have hit the bullseye this time. Japan has just named Vaporeon, a water type Pokémon from the legendary anime series of the same name, as its official mascot to promote clean water and its conservation.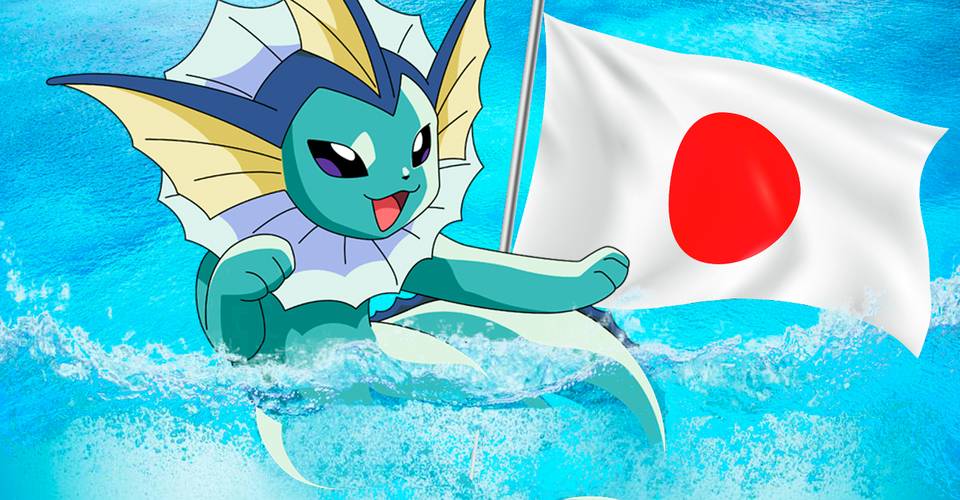 Japan's Ministry of Land, Infrastructure, Transport and Tourism has issued this proposal to the Japanese Government. The proposal is already being fast-tracked after being unanimously agreed upon. Vaporeon will promote Water Day, a day marking celebrating and raising awareness on how to protect and conserve sources of clean water.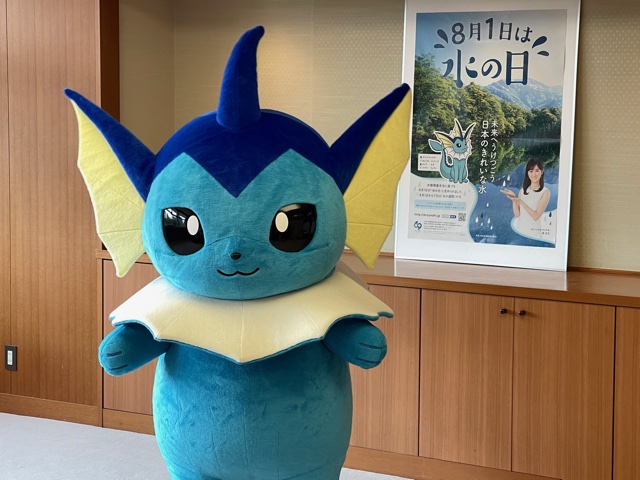 But is Vaporeon the only Pokémon having been given such an honor? Japan has made it a very healthy habit of using Nintendo's eternally famous franchise to promote special events and causes.
Vaporeon, a water-type Pokémon, has been appointed by Japan's Minister of Land, Infrastructure, Transport and Tourism (left) as an ambassador for "Water Day" (August 1st), a day to raise awareness of water resources. pic.twitter.com/8gulYIZQW0

— Mondo Mascots (@mondomascots) July 21, 2021
Lapras, a very famous water type Pokémon that was once Ash's official ride through the sea for a few seasons is also a mascot. It is used as an ambassador for Miyagi Prefecture's public transit system.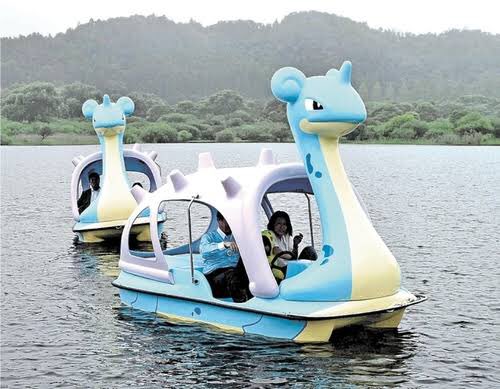 The City of Yokohama and The Pokémon Company periodically team up to host the annual "Pikachu Outbreak" event. It is done so to provide added impetus to tourism, an industry that provides Japan with a sizeable stream of revenue.
Pokémon Are Becoming Mascots Of The Planet!!
Japan is also in talks with Nintendo to use another water type Pokémon to promote its upcoming Marine Day. Marine Day is different from Water Day in the sense that it celebrates the Ocean and the vast bounty of natural resources it provides. Rumors say that the next Ocean Day mascot is a tie between Gyarados and Blastoise.
The Pokémon franchise debuted way back in the year 1966. It was called Pocket Monsters: Red Version & Green version. It was part of the launch of the original black and white version of Game Boy. Game Freak's Pocket Monsters originally had 151 different types of Pokémon. In 1998, the franchise became a global sensation with the release of Pokémon, an abbreviation of its original name – Pocket Monsters.
Ever since, the franchise has spawned numerous video games, anime shows, movies, trading cards, toy lines, and related merchandise.
The next season of Pokémon will stream exclusively on Netflix this fall.