Jared Leto is coming to our big screens as Morbius. Morbius is set to be an addition to Sony's Picture's Spider-Man universe. The movie is all set to release on 1st April 2022 and the fans who know all about the character can't contain their excitement to catch Leto's Morbius on the big screen.
All the MCU fans are interested to know if the movie will have any connection with the Marvel Cinematic Universe and no one knows that yet. But we all do that that Michael Keeton's Vulture is set to make an appearance in the film! Jared Leto had some interesting things to say about his character before the movie hits the theatres.
Jared Leto's Take On It!
Recently while speaking to ET on the red carpet for the 2022 Critics Choice Awards, the 50-year-old Oscar Winner did share a few things about his expectations about his anti-hero film. Here's what he said about his role, "I think it's a different take on the Marvel Universe, and it's a brand-new character, so I'm super excited to share that with audiences."
Jared plays Dr. Michael Morbius who is a biochemist. He wants to cure himself of a rare blood disease but the experiment goes all wrong and he ends up infecting himself. Now he's turned into a vampire.
What does Jared Leto Think About Spider-Man?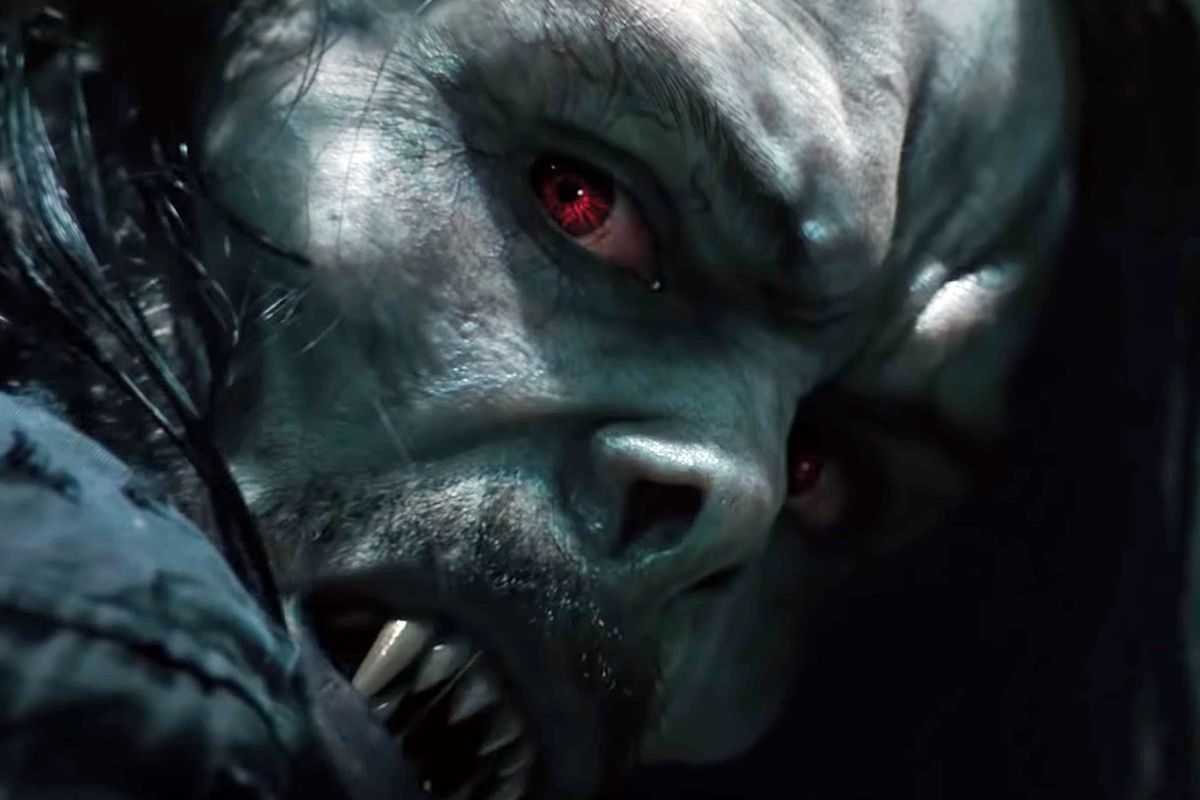 Jared is already excited about the movie and has something to add about Spidey too! He continued his interview by stating, "I'll tell you, I would love to get in the ring with Spider-Man." He went on to add more and was of full praises of Tom Holland. He said, "I think Tom Holland is amazing, and we'd make quite a dynamic duo."
Now we are sure that Morbius will certainly cross his paths Spider-Man but which one would it be? Morbius is being introduced in Sony's Marvel Universe so there are chances of him meeting Andrew-Garfield's Spider-Man if they are down for it. But after the recent events which took place in Spider-Man: No Way Home, there could be some way that Morbius would end up in the same universe as Tom Holland! But that would surely be a treat considering that Tom's Spidey is now starting from scratch.
And there is a Spider-Man Easter Egg as well which fans were quick to spot! If you'll remember, Tyrese Gibson (Simon Stroud) had said that Morbius will be taking place in the MCU. But Sony took no time to deny his statement. And Keaton's Vulture from Spider-Man: Homecoming will be there. So either Dr. Strange's antics ended him up in that universe or something major is set to happen in the film!
Along with Jared Leto and Michael Keaton, the cast includes names such as Matt Smith, Adria Arjona, Tyrese Gibson, Jared Harris, and Al Madrigal a few to name! With such a jaw-dropping final trailer, we are surely more than ever ready for some Morbius action!
Catch him in your nearest cinemas on 1st April 2022! You don't want to miss this one!