Jason Momoa is back in the headlines to make fans frenzy with the new stunt he recently did on socials. Though it was quite unintended as he was doing a collaboration, the attention seemed to have shifted somewhere else. He is quite known for his muscled physique which is why fans can't get enough of the body display he often does whether it be in his movies or in real life!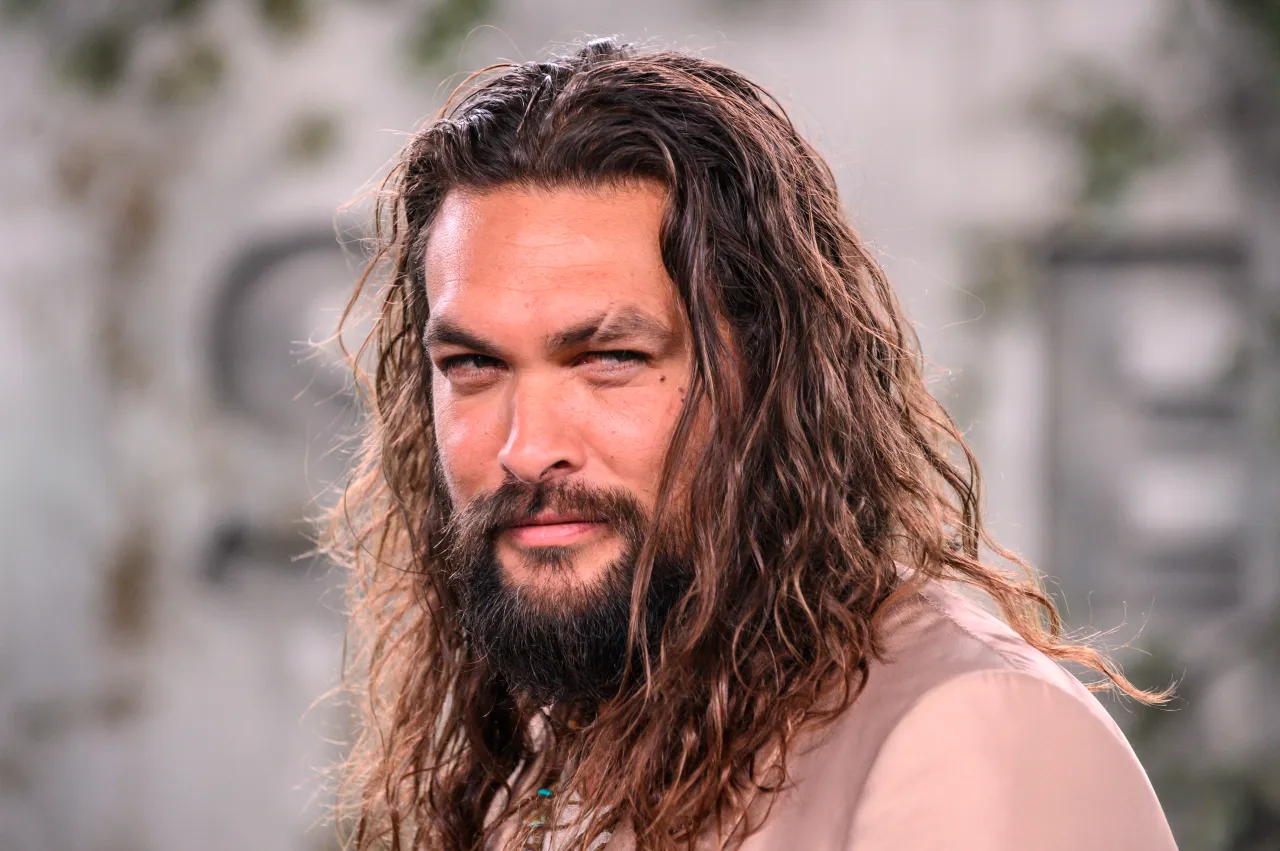 Also Read: Aquaman 2 Poor Test Screenings a Result of Jason Momoa and Amber Heard Not Getting Along While Shooting the DCU Movie? WB Reportedly Knew the Two Were Fighting But Did Nothing
He has been in the headlines for the past few weeks due to the poor remarks his forthcoming film, Aquaman 2 is garnering in the test screening which is somehow linked to his co-star, Amber Heard. While the attention is still on the movie, he has unconsciously shifted everyone's attention to his bare derrière.
Jason Momoa Put His Bare Derrière on Full Display!
Also Read: Aquaman Star Jason Momoa Sends Stern Warning to Deep Sea Miners at Sundance Film Festival: "It's all the things I'm passionate about"
The 43-year-old actor, Jason Momoa shared a video on Instagram to showcase his new collaboration with the So iLL clothing line. He was featured in the video flaunting a lavender Nakoa Tee ($56) and matching Kanaka Sandals ($48) from the clothing line. He paired the shirt with a traditional Hawaiian malo which left his b-tt on full display.
While the clothing line was the major attention of the clip, fans' eyes caught something else. Many went to the comment section to share their views on him more than his collaboration.
One fan seemingly commented on his derrière by stating, "Buns of steel right there."
Another wrote, "You ever just look at someone and say I would do dirty things to that man?… that's what my husband said watching this video [emoticon] I don't blame him."
A third user was quite dumbstruck with the whole clip as they shared, "Q: How many times did you watch this? Me: Yes."
While his video continues to garner much attention, his upcoming film, Aquaman 2 is not so promising due to the poor reviews it received in the test screening.
Aquaman and The Lost Kingdom Might Disappoint The Fans
Also Read: Jason Momoa is "Screaming" as He Finally Leaves 'Cursed' Aquaman Franchise Following Amber Heard Controversy? DC Star Thanks James Gunn
Though the actor is quite famous in the Hollywood industry, his film's ratings are not reciprocating to his fame, at least not this time. Aquaman and the Lost Kingdom is one of the highly anticipated DCEU projects however now, the scenario has completely changed. While the first film was a huge success, a lot has happened since then. Momoa's co-star, Amber Heard was involved in a highly publicized defamation lawsuit which eventually gave a negative impact on the film.
As per the recent reports, test screenings that were held in several places were not "looking great." The movie seems to be missing a lot more things however Heard's presence in the film as Mera is somewhat contributing to the same. Though her screen time is reportedly quite less in the film, her being in the negative light for over a year initially impacted the project quite a lot. The film is expected to release on December 25th of this year.
Source: Instagram