The release of Matt Reeves' The Batman inches closer by the day, with fans grabbing on any piece of information they can get. The recent announcement that Jeffrey Wright, known for his role in Westworld, might be playing Commissioner Jim Gordon in the movie garnered a lot of reaction from fans. 
The news was undoubtedly a surprise, but so far the fandom seems to welcome it with open arms. The announcement initiated several tweets and posts on social media, with fans excited at the prospect of what Wright will contribute to the film with his role. 
Jeffrey Wright will carry on the mantle of playing Jim Gordon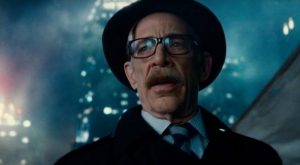 Previously, J.K. Simmons had played the role of Commissioner Gordon in Zack Snyder's Justice League, and prior to that, Gary Oldman took up the part in Christopher Nolan's Dark Knight franchise. 
Jeffrey Wright's Role In Batman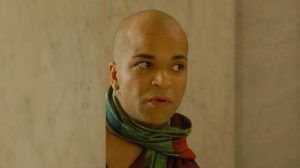 Wright's portrayal of the character will mark a significant change in the representation of the character. Unlike the previous actors who took the role, this will be the first time the Commissioner will be portrayed as a person of colour in film. This aspect was something that had fans excited, as it leaves the casting open to possibilities of other diverse representations such as a non-white Batgirl and so on. 
Another aspect that had fans excited for his debut in DC was his acting talent that spanned across many movies and series. His role of Norman in HBO's Angels in America gained him an Emmy as well as a Tony award. Other projects that Wright worked in include The Hunger Games, Casino Royale and Quantum of Solace, with television roles in Westworld and Boardwalk Empire. His most recent project that will make its way to screens will be Netflix's The Laundromat, releasing September 27th, after which the Bond film No Time To Die will release April 8, 2020.
Jeffery Wright as Commissioner Gordon 🤔 I'll take it! pic.twitter.com/iCi0Og3ziH

— Gio Marte (@greenglider92) September 23, 2019
Not only is this a great casting, but Jeffery Wright has a very distinct voice. Can hear him saying "he's a silent guardian, a watchful protector, a dark knight"

— Joba Chamberlain (@djclubberlang) September 23, 2019
Jeffery Wright is talented as fuck. Even when I didn't get Westworld, he was goddamned good.

— Chris Vittoe (@TheChrisVittoe) September 23, 2019
Watch the trailer for Westworld here:
I never thought of Jeffery Wright playing Commissioner Gordon before but now it's all I can think about! He'd be such a perfect casting! I hope this is true 🤞

— ◢◤◢ ZAC ◤◢◤ (@Squidgy_Pidgey) September 23, 2019