Ben Affleck and Jennifer Lopez's marriage has recently received a lot of attention from the media. On Saturday, July 16, the Waiting for Tonight singer and the Good Will Hunting actor exchanged vows in a private ceremony in Clark County, Nevada. Even after getting married, the celebrity couple still didn't have enough to openly profess their love for one another. The pair then conducted a second wedding, this time at Ben Affleck's home in Georgia. This ceremony was opulent and lasted for three entire days. The wedding had a sizable guest list which consisted of a lot of big celebrities. Recently, the two have made every effort in order to bring their previous families together and blend them.
A wedding clip of the couple was leaked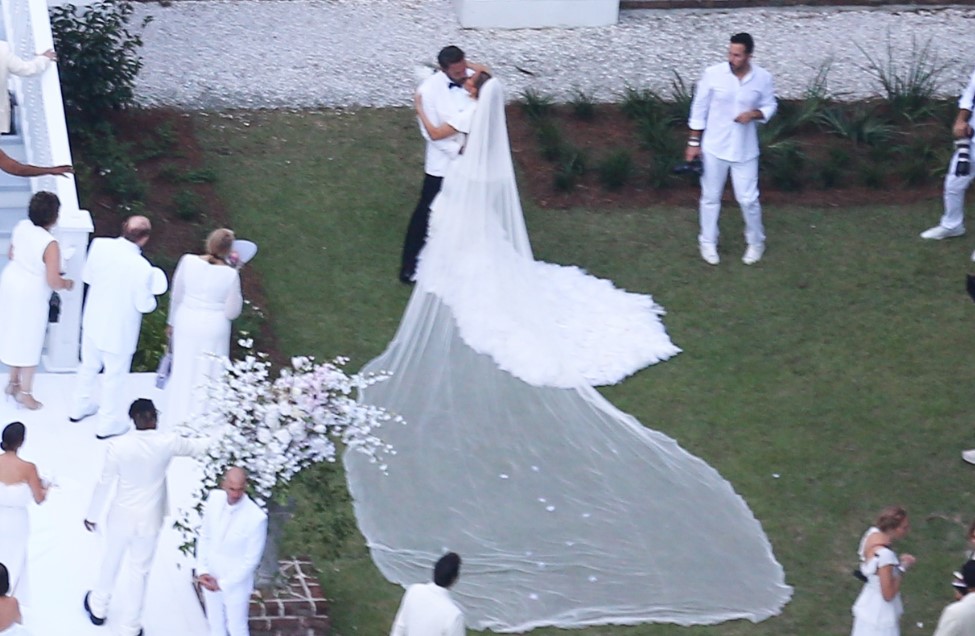 Videos and pictures from the couple's lovely wedding ceremony quickly became popular online after their marriage. The official wedding photographs which were taken by the paparazzi without their consent were very well received online even though the couple hadn't uploaded them. One of the wedding clips that became popular on social media had Jennifer Lopez performing a brand-new song for Ben Affleck at their lavish nuptials. The couple has been furious with the incident and is fed up with the paparazzi's attempts. In response to the footage from the private ceremony being taken, the 53-year-old On The Floor singer even slammed a fan account for reposting the film without the couple's consent.
Also Read: "This was stolen without our consent": Jennifer Lopez Is Heartbroken After Private Video Of Her And Ben Affleck Gets Leaked Online, Says Someone Took Advantage Of Her
The couple is making sure to blend their previous families
Taking a break from the exhausting attempts of the paparazzi stalking the couple, Jennifer Lopez and Ben Affleck has decided to focus on their new family. According to an insider, The Marry Me actress and the Argo actor made sure that their respective children felt important during their weddings and their first honeymoon. Ben Affleck and ex-wife Jenner Garner share three children, Violet, Seraphina, and Samuel while Jennifer Lopez and Marc Anthony have identical twins, Max and Emme.
"Ben's children call their new stepmother Jen. Likewise, Jennifer's twins call their new stepdad Ben. There were never any questions the kids would start referring to Affleck as dad and Lopez as mom. They are all working this out together as a new modern family,"
The source continued telling the outlet, "Both Jen and Ben have worked very hard to blend their families together. They included all the children in both weddings and even took some of them on their first honeymoon in Paris. Making sure the kids felt included was a priority," as he acknowledged the work that the couple is putting in bringing the family together.
Also Read: Jennifer Lopez Proves She's Queen Of Superstitions, Doesn't Hire Virgos In Dance Group Because They Are Too 'Planned And Neat'
Jennifer Lopez and Ben Affleck spends quality time
The insider then told that the couple is looking forward to spending some time alone with each other. "But now it's time for the couple to be alone." he told the outlet. "No kids, no managers, no publicist, and no assistants. Jennifer even left her glam squad behind and is doing her own hair and makeup. It must be love!"  According to the source, now that the wedding celebrations are over, the couple just wants to have some quality time and enjoy their moments together.
Also Read: Jennifer Lopez, Ben Affleck Hire Georgia Police As Gatekeeper Security For Wedding, Hand Out Custom Invite-Only Wristbands To Guests Just So JLo Could Say 'I Do' A Second Time
Source: Geo News