After tying the knot on July 16, 2022, in Las Vegas, the Hollywood couple Ben Affleck and Jennifer Lopez hosted another ceremony with their family and friends in Georgia over the weekend. The post-wedding will include them officially getting married in front of their family and friends. The couple has been spotted preparing for their wedding with their friends and families.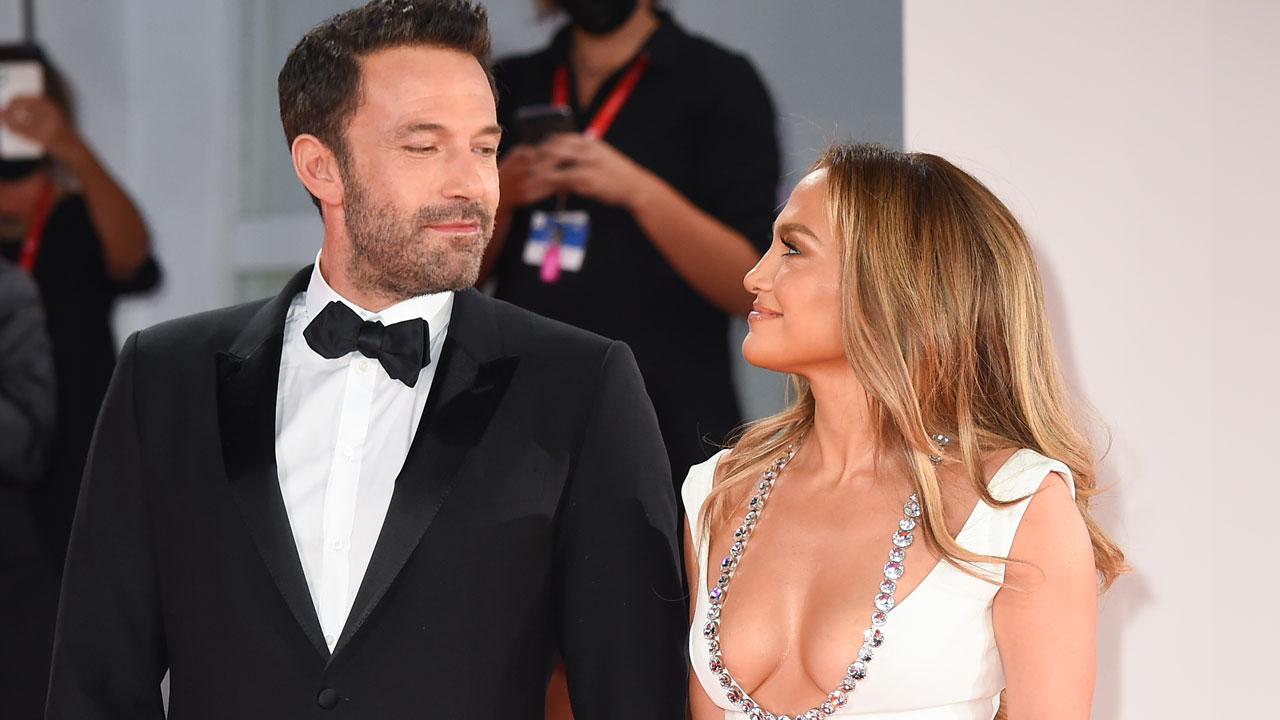 The ceremony was hosted by none other than a podcaster, Jay Shetty. Jay Shetty is one of the most renowned motivational speakers and life coaches. Jennifer Lopez earlier appeared in his podcast, where she talked about struggles with her personal life. They also appeared on an episode of a YouTube series called "Coach Conversations".
Also Read: Ben Affleck, Jennifer Lopez Make Very PDA-Filled Public Appearance as Internet's Convinced They Are Trying Hard to Suppress Failing Marriage Rumours
Ben Affleck and Jennifer Lopez's Extraordinary Wedding Celebrations
Jennifer Lopez and Ben Affleck had an extraordinary weekend of celebrations planned. According to an insider, all this included a pre-wedding party, a ceremony, and lots of fun lines up. The celebrations will be joined by their kids as well and Jennifer Lopez is ecstatic about the pans.
Jennifer Lopez and Ben Affleck started dating in 2002. They were in a relationship for around two years, even planning to get married after Ben Affleck proposed to Jennifer Lopez, but things did not work out, and they canceled their wedding just a day prior to the ceremony.
The couple broke up soon after canceling their wedding. However, the couple got back together in 2021 and Lopez announced their wedding in July.
Wedding Ceremony at Ben Affleck's Georgia Estate
The post-wedding ceremony is held at Affleck's 87-acre Georgia estate. The actor bought the estate back when he and Lopez were in a relationship. According to sources, he even planned to sell the property but decided not to. The estate is private property and that is the reason the couple chose it for their celebrations.
Sources also claim that the actress and singer also changed her surname to Affleck legally to have an extraordinary weekend of celebrations planned.
Unlike Las Vegas, the couple is planning to have a pre-wedding celebration with family, friends, and their children. Jennifer Lopez was also spotted in downtown Savannah with her family enjoying her wedding preparations.
Read Also: "I don't remember anything she's ever been": Jennifer Lopez Trolls Gwyneth Paltrow, Says She Heard More About Her Fling With Brad Pitt Than Her Acting
An Ambulance at the Premises Prior Before Scheduled Rehearsal Dinner
However, on August 19, an ambulance was seen leaving the premises before their scheduled rehearsal dinner. The patient was taken to the Savannah-area hospital. Later Affleck's mother, Christopher Anne Boldt, was seen leaving the hospital in a wheelchair with her son and daughter-in-law.
It is reported that Christopher Anne Boldt fell off a dock and cut her foot. Ben Affleck called an ambulance when he found her to get her to the hospital.
Jennifer Lopez and Ben Affleck received their legal marriage license on July 16 in Las Vegas. After a month of getting legally married, the couple hosted a private event for the ones closest to them. Hollywood stars including Matt Damon, Kevin Smith, and Jason Mewes attended the event.
Source: GeoNews