Jennifer Lopez and Ben Affleck's romance has spanned over two decades. The two first met in 2001 and got engaged in 2002 before breaking up in 2004. However, their love for each other lived on even after the breakup, and the two reunited last 2021. Now, a year later, the couple is officially married and recently held a second wedding ceremony at Ben Affleck's plantation estate in Georgia. The wedding was a total dream, and according to reports, JLo serenaded the actor with a beautiful song.
Also Read: "They were attentive only to each other": $550 Million Worth Ben Affleck And Jennifer Lopez Waited In Line For Ice Cream, Took Selfies With Fans During Their Second Honeymoon In Italy
Jennifer Lopez serenaded Ben Affleck at their wedding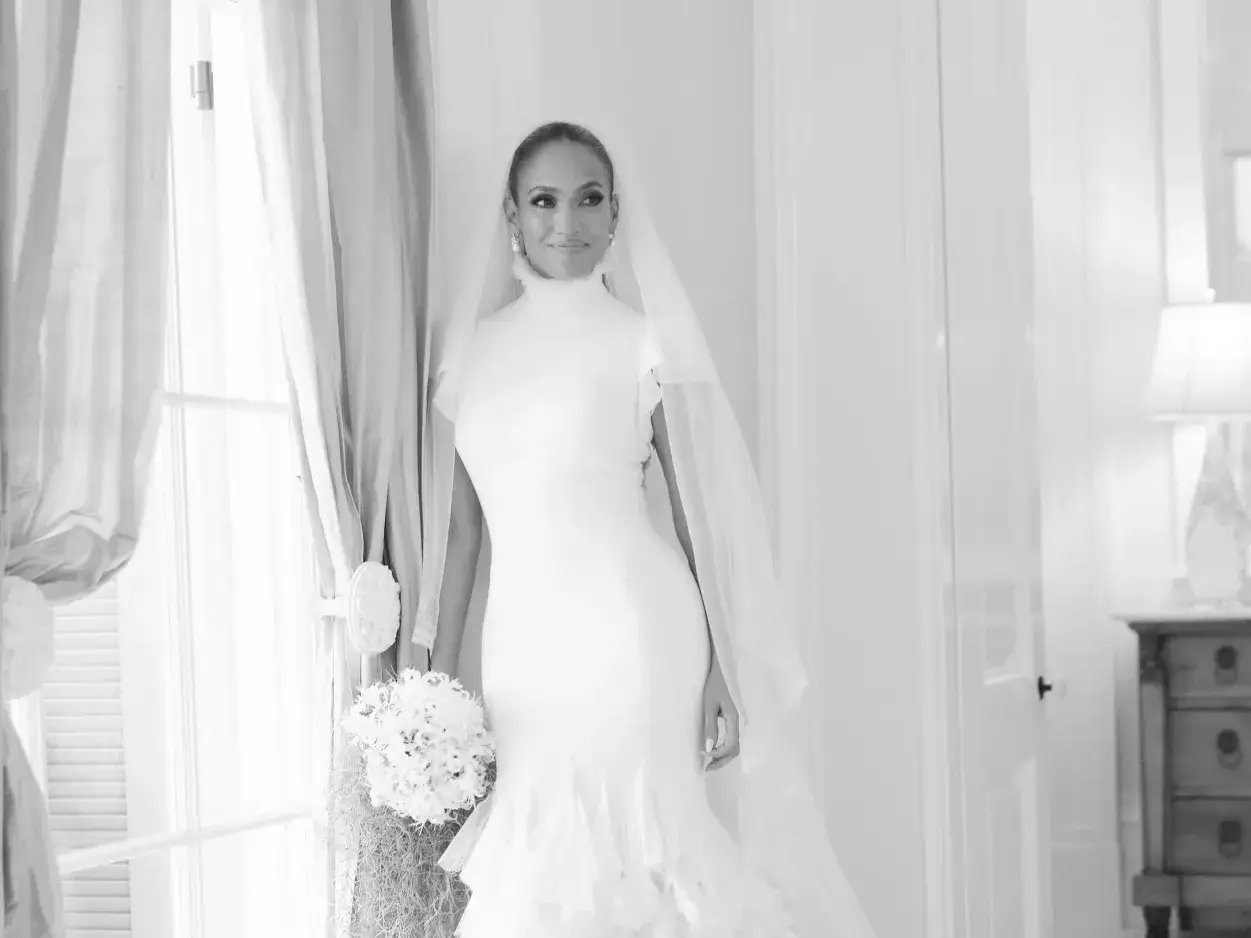 According to TMZ, the singer took the stage during the ceremony to express her love for her husband. The singer sang a new song titled, Can't Get Enough, while the actor sat in a chair nearby. The singer was also accompanied by backup singers and dancers, which shows that the performance wasn't impromptu but rather planned by her beforehand. Perhaps, the singer wished to express her feelings for Ben Affleck through the one thing she is amazing at i.e., singing.
It took 700 hours to make Jennifer Lopez's wedding dress
The singer looked happy singing and dancing in her beaded Ralph Lauren gown, which was embellished with thousands of shining strings of pearls. The beautiful dress was only one of the many gowns worn by the singer and was made by thirty artisans who spent 700 hours creating it. The gown was hand-embroidered and contained micro-pleats of silk tulle, tiny pearl embellishments, and Swarovski crystals.
Jennifer Lopez and Ben Affleck in Italy for their second honeymoon
After the lavish ceremony, the couple went on their second honeymoon in Italy, where the two were spotted kissing on a boat. It is no doubt that the two are deeply in love, and their celebrations of love are far from over. Their extended celebrations do seem justified since the two waited quite a long time to be together.
Watch the video of JLo singing here:
Source: Page Six
Also Read: Jennifer Lopez Proves She's Queen Of Superstitions, Doesn't Hire Virgos In Dance Group Because They Are Too 'Planned And Neat'