Jennifer Lopez has the ability to handle any situation. She amassed enormous wealth in the music industry and would go on to flourish in the film industry, which is still the case today. But J-Lo's controversies, especially in relation to her particular feuds, bother her fans. One such ongoing conflict that dates back to the late 1990s is with George Clooney and continues today. He was her co-star in Steve Zahn's Out of Sight.
There was nothing out of the ordinary about Lopez and Clooney's relationship that Zahn noticed while filming Out of Sight. But he did acknowledge that throughout the movie, Clooney was being himself, the prankster. It's possible that Lopez felt offended by this. 
We'll examine J-Lo and Clooney's alleged beef in more detail and consider what J-Lo may have found offensive. Also, there are some indications that the feud may still be going on today. 
Also Read: 'She's 100% A Selfish Woman': Fans Outraged After Jennifer Lopez Wears $2300 Dress On Paris Honeymoon With Ben Affleck While Asking Donations For Children's Hospitals
What Actually Happened Between George Clooney And Jennifer Lopez?
Out of Sight, a crime drama released in 1998, reportedly earned a respectable $77 million at the box office. Rotten Tomatoes gave the movie a 94% approval rating, indicating that the reviews were overwhelmingly positive. Jennifer Lopez and George Clooney's chemistry was a key factor in the movie's success. Clooney even acknowledged that J-Lo's tryout was the best of the group during the auditions.
"Every actress in town read for that part, and part of it was that she had to be sexy, but you also had to believe that she could shoot you and kill you," he said. "And Jennifer had all of that."
Despite all of J-Lo's accomplishments over the course of her career, Out of Sight may have been her best work, according to Clooney. Considering that he expressed these ideas in 2020, Lopez didn't appear to be the target of any resentment on his part. His co-star, Jennifer Lopez, on the other hand, might be the exception.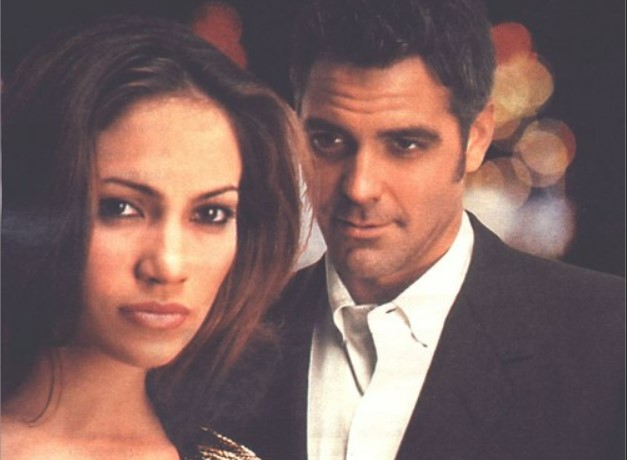 According to rumors, J-Lo's apparent "dislike" for her co-star was initially sparked by their different acting styles. According to an insider, J-Lo and Clooney couldn't stand each other while filming. "This was her first starring role and she's a hard worker and didn't appreciate his goofball behavior."
Also Read: "There Was No Thought Of Romantic Relationship"- Ben Affleck Didn't Want To Date Jennifer Lopez When They First Met
Does She Still Hate George Clooney?
The Sun reported that the Love Don't Cost a Thing singer declined to attend her husband, Ben Affleck event because of George Clooney's presence in 2021.  She, therefore, made the unconventional decision to avoid Clooney and his wife.
The source would indicate that both sides need to repair bridges. Lopez and Clooney's relationship was infamously strained during the production of Out of Sight. "They couldn't stand each other."
"So it's funny that Ben's new movie is with George, and it's no coincidence that Jen was not photographed on the red carpet with him, posing with George and [wife] Amal."
Jennifer Lopez did receive praise from Clooney in previous interviews, but it doesn't appear that the On The Floor singer has reciprocated any of his compliments. Given the close relationship between George Clooney and her husband, Ben Affleck, this does seem problematic. The source went on to say that J-Lo is okay with Affleck working with Clooney as long as she stays out of it.
Given that she skipped a particular event in 2021 where Affleck and Clooney were present, it seems as though J-Lo might still harbor resentment today.
Related: Jennifer Lopez Spotted Kissing Ben Affleck in Park in Paris, Fans Say 'Get a Room'
Source- The Sun