Their love was priceless, but they sure did enjoy buying lavish cars. Jennifer Lopez is one of many celebrities who often spend extravagantly on gifts for their better halves. The singer and actress once spent $200,000 (roughly Rs 1,42,56,100) to buy her ex-fiancé Alex Rodriguez a bright blue vintage Ford Bronco for his 44th birthday. Just a few weeks prior, the former MLB player gave her a red Porsche as her 50th birthday gift. But it seemed that the humble pop star had topped the gift game when she performed in Miami to honor him on his birthday. As they cut a cake decorated in the form of a baseball to honor the MLB legend, she brought her children and his children on stage and led the audience in singing "Happy Birthday."
Since they competed and outperformed every other couple in one other area, we can't deny that there was nothing else that Jennifer Lopez and Alex Rodriguez did. But it wasn't just other couples; the two famous people frequently competed with one another for birthday presents!
Read More: "He would not date anyone who was not into daily fitness": After the Jennifer Lopez Heartbreak, Alex Rodriguez Is Very Happy With His Fitness Freak Girlfriend Jaclyn Cordeiro
Jennifer Lopez stops the concert to top Alex Rodriguez's birthday surprise
Every passing day used to show that Jennifer Lopez and her ex-fiancé Alex Rodriguez were definitely a match made in heaven. When Lopez's ex-fiance turned 44, she stopped her Miami concert to wish him a happy birthday. On The Floor singer was given a 2019 red 911 Carrera GTS Porsche as her 50th birthday present. While the pop legend and star of The Hustlers outdid herself by giving her ex-fiance Rodriguez a daring performance in front of thousands of Miami viewers. A special performance was delivered to the 2009 Yankees World Champion as JLo's It's My Party Tour arrived in Miami for her final performance.  Not just A-Rod and their family, but thousands of people at the JLo concert were present to witness this gift.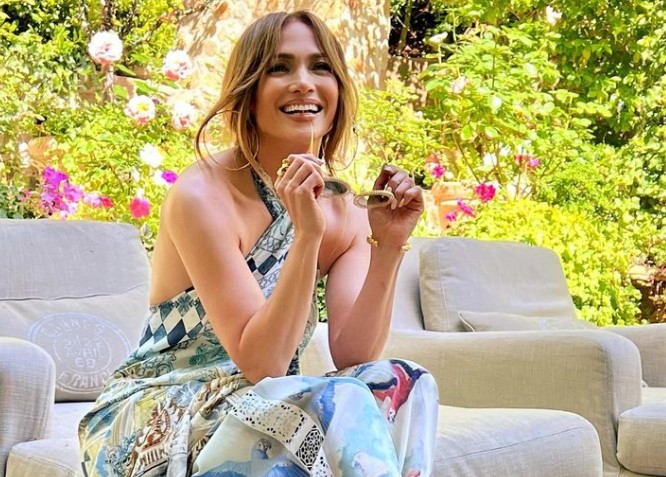 The singer first wished Rodriguez, his then-fiancé, a happy birthday before stepping back, letting A-Rod sit on a chair, and then giving the 14-time All-Star a striptease. She looked absolutely stunning in a low-cut gold outfit that showed off her youthful figure. 
Read More: "He loves when we dance": Jennifer Lopez Revealed Alex Rodriguez Attended Her Dance Choreography Routines, Joined Latin Pop Star Backstage Regularly
What caused their breakup?
The couple began dating in 2017. But, Lopez and Rodriguez announced the end of their four-year relationship along with the engagement on April 15, 2021. The ex-couple surprised their loved ones with this act. The news surfaced a month after it was reported that the celebrities had called off their wedding because they were experiencing a severe crisis that needed therapy. Although the J-Rod relationship appeared to be picture-perfect, but the two had issues that were well hidden from the public eye.. After two postponed marriages that the pandemic was blamed for, the couple's relationship came to an unfortunate end in April 2021. According to various rumors, Jennifer Lopez immediately began dating her ex-fiance, Ben Affleck, while Alex Rodriguez struggled to move on.
But as of right now, both celebrities are committed to themselves. A-Rod is dating fitness expert Jaclyn Cordeiro, and the couple has moved past the 'vacationing together' stage of a relationship, whereas Jennifer Lopez is married to Ben Affleck.
Read More: Alex Rodriguez Proves Jennifer Lopez Is The Reason Why They Didn't Work Out – While JLo Tries Saving Failing Ben Affleck Marriage, A-Rod Takes Next Step With Girlfriend Jac Cordeiro
Source: ESSENTIALLY SPORTS