Jeremy Renner who portrays Hawkeye in the MCU has some more great work lined up with the Marvel. But in the light of the recent accusations on the actor, fans are rightfully wondering if Renner's career and character are at risk. Pacheco and Renner got married on January 2014 and the former filed for divorce in the same year. Recently, Pacheco came out with shocking accusations against the Avengers star.
What Is Renner Accused Of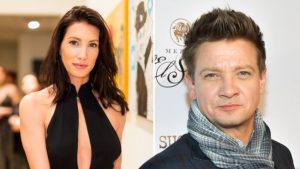 Renner is fighting a custody battle with Pacheco for their six-year-old daughter Ava. Their legal fight is turning bitter as new allegations keep surfacing. Pacheco recently came out claiming Renner threatened to kill her. On one occasion he stuck a gun into his mouth, before shooting it into the ceiling while Ava was in her room. Pacheco also claims Renner of drug use and leaving cocaine on a bathroom counter where their daughter could reach.
Renner's attorney has responded to media outlets that: "The well-being of his daughter Ava has always been and continues to be the primary focus for Jeremy." This is a matter for the court to decide. It's important to note the dramatisations made in Sonni's declaration are a one-sided account created with a specific goal in mind."
Post their separation, Pacheo initially agreed to joint of Ava on the line to pay child support. But in September this year, she filed a request for Ava's sole legal and physical custody and requested for a monitored visit by Renner.
Will Marvel Drop Renner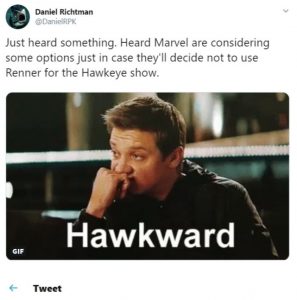 On the work aspect, the actor was last seen as Hawkeye in Avengers: Endgame. A Hawkeye miniseries is in the works on the Disney+ streaming service starring Jeremy Renner as a star.
Rumours say that Marvel is planning on removing Clint Barton from their Disney Plus Hawkeye show. This news comes from writer Daniel Richtman's tweet.
If Disney and Marvel are planning on firing Renner from accusations alone, that would be pretty stupid on their part. But like I said, if that will be the case, then Pacheco would have got what she wanted.
Though these are just the rumours and there is no confirmation to the news yet. Stay connected to animatedtimes for further news on Hawkeye.
Source: screengeek, cheatsheet