Lil Nas X, whose real name is Montero Lamar Hill, is no stranger to homophobic taunts and slurs, both online and offline. A recent incident becomes yet another one of such experiences for the singer. An anti-LGBTQ group protested at his show at MGM Music Hall at Fenway in Boston. On Sunday evening, Lil Nas X retweeted a video that showed protesters at his show across the street. The group was seen holding signs featuring phrases like "Repent and Believe" and "Jesus is God even demons know it".
In response, the rapper had asked his team to send them free pizza. He tweeted, "Just told my team to send them pizza, this is really good promo!"
Lil Nas Tweets about anti-LGBTQ protest
A couple of hours later, there was another tweet showing the group refusing the free pizza.
Lil Nas X followed up with a tweet that said, "update: they didn't want the pizza but i accidentally fell in love with one of the homophobic protestors."
The update video on twitter shows a protestor with a microphone saying "we thank you, we appreciate it, but no thank you" to the pizza offer. Then it quickly reverts back to show a man in black t-shirt, set to a sped-up version of the Sufjan Stevens song "Mystery of Love" from the 2017 film Call Me By Your Name.
Lil Nas pokes fun at the homophobic protest
The show in Boston went on without any further complications or protests. But it seemed like the rapper couldn't keep the man in black shirt out of his mind. Lil Nas X followed up the next day with another tweet.
"Can't stop thinking about the cute homophobic guy [that] was protesting my concert last night. i just know we had a connection," he jokingly posted. "i miss him so much man. i'm nothing without him."
update: they didn't want the pizza but i accidentally fell in love with one of the homophobic protestors https://t.co/5vPAw0XlIr pic.twitter.com/vlAsnZwcAD

— SAFFA (@LilNasX) September 19, 2022
Before this, Lil Nas X had also been the center of more controversy and criticisms regarding his sexuality and religious portrayals.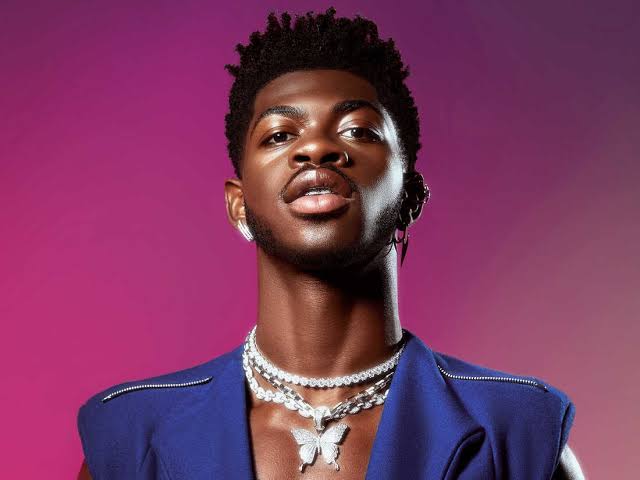 In less than a week after the release of his music video for hit song Montero (Call Me By Your Name), the singer faced immense criticism from all ends. The video features the rapper sliding down a pole to hell before giving the devil a lap dance. It has garnered harsh opinions from conservative politicians and commentators, who say the song encourages devil worshiping and is scandalizing for young fans.
Further stir was created when he posted about his Satan Shoes. They were a pair of modified Nike Air Max 97s that displayed a pentagram and apparently contained "a drop of human blood". Lil Nas was heavily reprimanded for them and was also sued by Nike.
Lil Nas X has always taken the criticisms and comments about him in a fun and joking way. He takes the negativity and turns it into something lighthearted and comedy online. He has also rightfully clapped back at the politicians and news channels who commented about his 'devil worshipping' and vile videography.
Source: People