Last year, stand-up comedian Chris Rock hosted the Academy Awards but in a shocking incident, actor Will Smith slapped the him on stage in front of a live audience which rattled the entire nation. Although the debate has been going on for months and in the aftermath, Smith was even barred from attending the ceremony for at least ten years, the decision was met with some serious backlash. The 2022 Academy Awards surely left the audience with bitter memories as it was the wackiest award season in Oscar's history. This year the famous ABC late night show host Jimmy Kimmel graced the stage to save this years ceremony.
Jimmy kimmel on Chris Rock and Will Smith incident
The American television host had a lot to say in 2023 Oscars celebration evening. But as everyone is doing, Kimmel also did the same. Yep, you guessed it right! He discussed about Will Smith slapping Chris Rock during last year's Academy Awards night. With his clever and sharp hosting skills, he started making jokes about the actors during the opening monologue.
He first revealed that this year we can see diversity in terms of nominees, like Irish actors getting nominated for the Best Actor in a leading role category. Kimmel said,
"Five Irish actors are nominated tonight, which means the odds of another fight on stage went way up."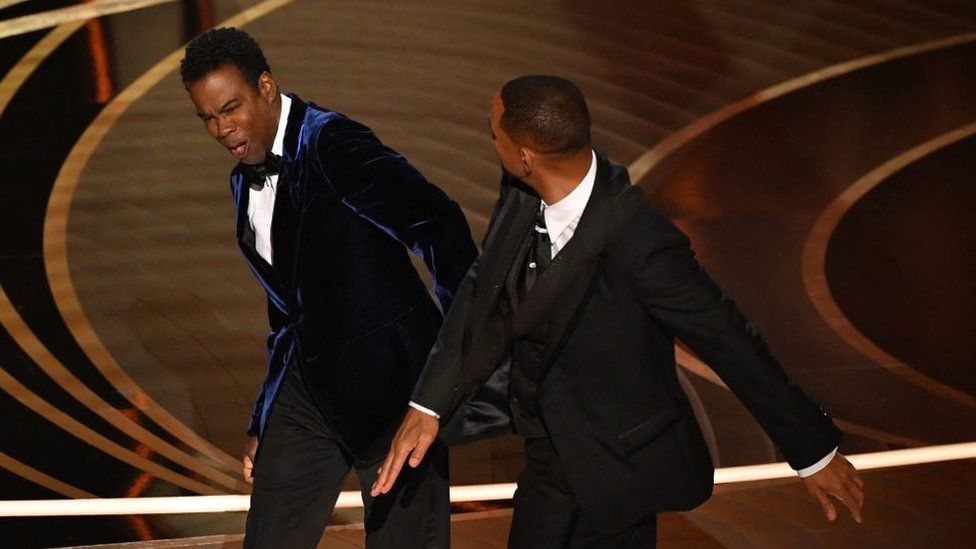 The comedian further cracked another joke as he pointed out that Will Smith did something horrible last year and yet he still won the Oscar for King Richard. 
He quipped,
"We want you to have fun, we want you to feel safe, and most importantly, we want me to feel safe. So we have strict policies in place. If anyone in this theater commits an act of violence at any point during the show, you will be awarded the Oscar for best actor and permitted to give a 19-minute-long speech."
While awards season are going on in full on mode last week with a fascinating original and ready-to-be-talked-about Netflix special, Chris Rock finally released his project Selective Outrage, in which he addressed the infamous Slapgate fiasco.
Also Read: Hidden Meaning Behind Hollywood Stars' Blue Ribbon Pins At Oscars 2023
Jimmy Kimmel's joke about weight loss drug
Jimmy Kimmel gives it all as he tries to entertain the live audience with his back-to-back jokes. In one segment, he cracked a joke about the rumored use of the diabetes drug known as Ozempic, which allegedly many Hollywood stars use as a weight loss formula. During the monologue, Jimmy Kimmel said,
"Everybody looks so great. When I look around this room, I can't help but wonder 'Is Ozempic right for me?'"
Also Read: "You're A Canadian, And You'll Always Be A Canadian": Jimmy Kimmel Slyly Asks If Keanu Reeves Wants To Become A US Citizen, Reeves' Reply Wins Hearts
He continued,
"I had never heard of it. I had heard of it when they accused me, but I'd already lost weight by the time I had heard about Ozempic, so it was really frustrating to me."
Also Read: Jimmy Kimmel Trolls Avatar 2 Director James Cameron For Not Winning An Oscar. "What Do They Think He Is, A Woman?"
Kimmel took a jab at several stars. He cleverly mentioned that Hollywood action hero Tom Cruise and filmmaker James Cameron are both noticeably absent from this year's award show at the Dolby Theater tonight, and everyone burst out laughing in the audience.
Source: Page Six