John Wick Chapter 3 already has a really solid start. An impressive $5.9 million has been made by John Wick as its opening night box office collection. The show has seen an increase by 600% from the primary John Wick film, which took in $950,000, on its Thursday night showings. John Wick 3 has built on the $2.2 million from the previous installation. The $5.9 John Wick has made is far more impressive when we consider the fact that the film is R-rated, an element which sometimes restricts a film to earn more at the box office.
John Wick Chapter 3 Exceeds The Box Office Collection James Bond: Spectre
To compare, John Wick: Chapter 3 exceeded the Thursday box office collection of popular PG-13 films like James Bond: Spectre, which hauled $4.6 million. The next John Wick chapter is expected to gross somewhere around $80 million during the first weekend if it continues outdoing films. For now, Avengers: Endgame rules the box office from a satisfying margin.
Also Read: Daniel Craig will return to the shooting of Bond 25 soon.
In the fourth weekend, Endgame took $3.4 million, which topped everything which wasn't titled as John Wick. Endgame is expected to make around $30 million more domestically this weekend. However, John Wick may land close to $50 million, which will make it the first film to topple Endgame since the epic Marvel crossover has debuted.
John Wick: Chapter 3 May Topple Endgame Over Weekend Earnings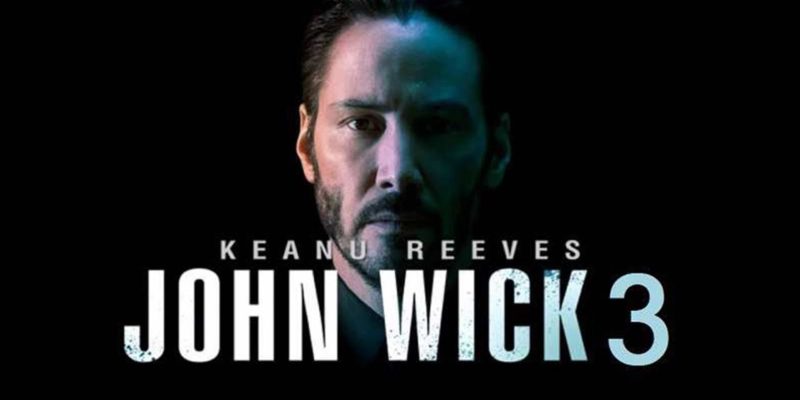 Also Read: Idris Elba To Play Deathstroke In James Gunn's 'The Suicide Squad'
John Wick: Chapter 3 has so far been appreciated by fans and critics. The franchise has seen some stunning additions to the cast this year. The franchise came out in 2015, which put Keanu Reeves back in the game once again. Laurence Fishburne was also added to the franchise in the first sequel. The time, the franchise has added Halle Berry and Ian McShane.
Pokemon: Detective Pikachu is also out in theatres and is placed third in terms of box office earning. The film is expected to make around $20 million during the weekend. John Wick: Chapter 3 is out in theatres now.
Source: Comicbook.com, Polygon