Many Fortnite leaks have been surfacing which indicate that the Epic Games will add a John Skin as its next massive crossover event. There have been enough indications that a Limited Time Mode will be taking place soon but it looks like it will be bigger than just that. Two variants of the John Wick skin were lately unearthed after the latest update for the game came out. With the John Wick Chapter 3 coming soon, it will not take long before the event gets unveiled.
The New John Wick Skin is here!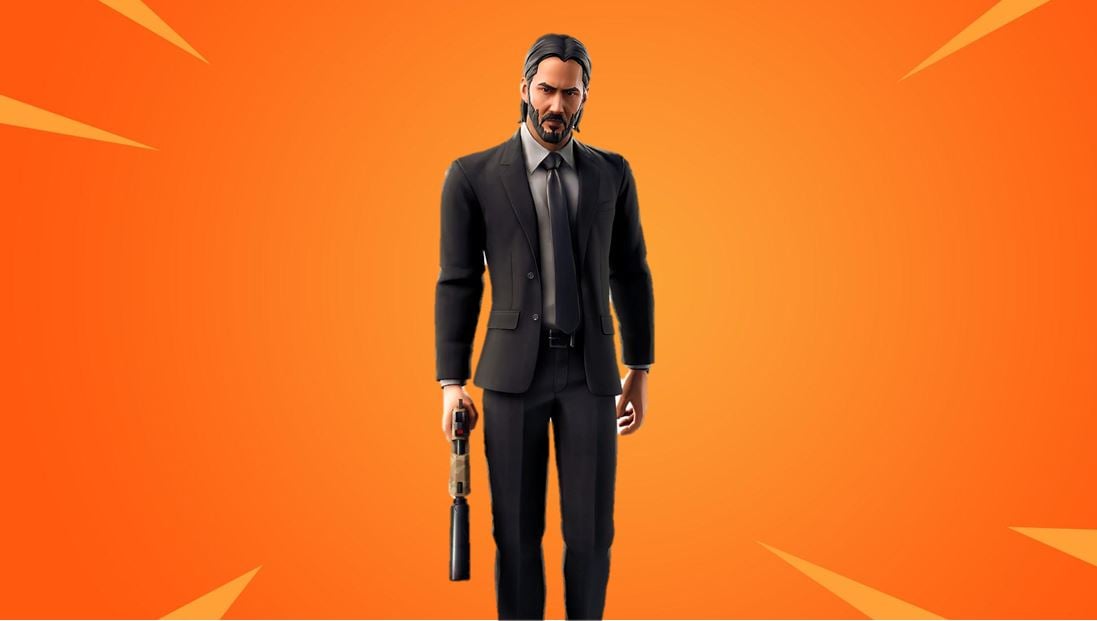 Also Read: Several Big Features Rumoured To Be Added To PS4
The Fortnite skin is not the one that many players would think of. There's another skin in the game called The Reaper which came out many seasons back and resembled John Wick till some extent. Emotes and other cosmetics in the game draws inspiration from stuff that fans would recognise as it wasn't exactly named after the character. The new skin has already had two different versions leaked online.
Also better image of the backbling, and the full size john wick skin image pic.twitter.com/vsGoViwUcA

— Lucas7yoshi (@Lucas7yoshi) May 15, 2019
Twitter user lucas7yoshi, best known for the Fortnite leaks also shared the pictured below the John Wick skin that's coming soon. A normal version features the character as somewhat more composed and another that is being referee to as "Damage Variant". Back Bling from franchise will also come like a golden token worn by played in their back.
New Limited Time Mode Introduced
First image: Loading screen i think
Second image: "T_UI_Wax_MessageFiligree", no idea
"T_UI_Wax_VictoryFiligree", also no idea
and some phone, probably appears at the bottom left during the match and stuff pic.twitter.com/lzEZw7dTKs

— Lucas7yoshi (@Lucas7yoshi) May 15, 2019
Also Read: Marvel releases Miles Morales Gameplay and Abilities in Ultimate Alliance 3: The Black Order.
Alongside these several leaked skins, some more details that accompanies the cosmetic were also revealed. The whole John Wick event will have a Limited Time Mode known as Wick's Bounty although we still don't know how that would pan out. The audio lines were shared on the page of the leaker and we also now have images which allegedly related.
The most recent leak follows one from the exact same user that featured some challenges, exclusive to LTM.