The highly publicized defamation trial of Johnny Depp and Amber Heard was the major highlight this year with the former winning the trial. Though their lawsuit revealed major shocking details that were all over the Internet, which highly favored the Pirates Of The Caribbean actor, other documents are making rounds on the Internet regarding the case.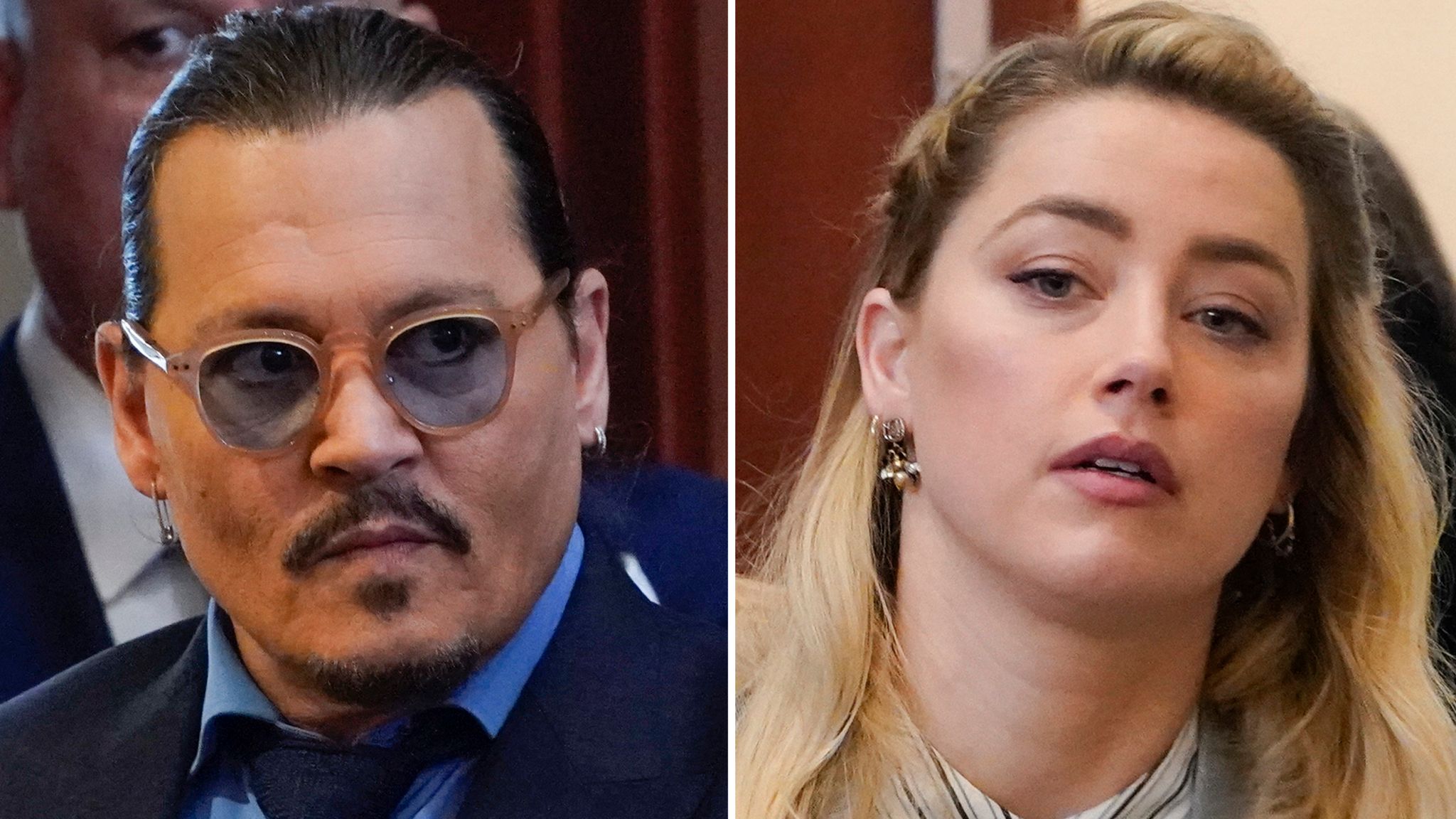 Also Read: $5M Rich Award Winning Singer Phoebe Bridgers Outs Herself as Amber Heard Supporter, Calls Johnny Depp 'Violent, crazy'
Their defamation lawsuit majorly went against the latter with several reports surfacing that the Aquaman actress faked her injuries to solidify her statements. However, new reports are stating a different narrative.
A Brief Note on The Defamation Lawsuit
Also Read: Johnny Depp's Close Friend Reveals Amber Heard Blackmailed Him, Threatened To Destroy His Public Image With Blatant Lies To Bring Him Down
The ex-couple, Johnny Depp and Amber Heard, was involved in a defamation lawsuit that started when the latter wrote a 2018 op-ed piece in The Washington Post claiming herself to be a victim of domestic abuse.
Even though she did not mention Depp by his name, he suffered majorly due to it, especially in his professional career. Due to his reputation being highly affected, he filed a defamation case against his ex-wife demanding $50 million as damages. The Aquaman actress countersued him for $100 million.
The court asked the latter to pay $10.35m as damages to her ex-husband while she was awarded $2m for her counter-claims. The trial did not go in her favor and asked the judge to toss the jury's verdict claiming that the verdict was not supported by evidence.
Johnny Depp Reportedly Faked Injuries
Also Read: After Suffering Bank Breaking $10.3M Loss to Johnny Depp, Devastated Amber Heard Spotted Emptying Wine Store in London
During the trial, Depp's attorneys had openly accused Heard of altering the photographs of her alleged injuries to make her "face look more red."
Camille Vasquez, the attorney of the 59-year-old actor during the cross-examination blamed Heard for photoshopping her injury pictures. Vasquez asked during the questioning, "And you just enhanced the saturation from one of these photos to make your face look more red."
Heard denied the claims stating that she has "never edited a photograph." She was even accused of creating injuries with the help of makeup. Amid the allegations of the actress faking her injuries, new reports surfacing shared that the Fantastic Beasts star had also faked it.
The documents shared,
"Mr. Depp's production raises serious authenticity and manipulation concerns, as most of the metadata does not contain any 'Creation Date.'"

"The items that do contain 'Creation Date' metadata mostly reflect dates after this lawsuit was filed, and the metadata reveals the items were 'Modified' days before their production in this case."

"As previously argued by Mr. Johnny Depp, it is imperative that [Ms. Amber Heard] be afforded the opportunity to examine this evidence to analyze whether, when, and by what means [Mr. Depp] has manipulated it," the document stated.
According to Heard's expert, the documents submitted could possibly be manipulated giving an example that
"Mr. Depp's Declaration relies on photographs of supposed scratches and bruises caused by Ms. Heard. For one picture, the metadata has a Create and Modified Date of 7/24/2019, and the other picture has no Create Date and a Modified Date of 7/4/2020 which makes no sense if Ms. Heard supposedly caused these marks."
That document questioned the possible manipulation that could have been done by Depp to strengthen his side in the court. That document shortly surfaced online, and he was slammed for trying to manipulate the audio recordings submitted to showcase his fights with his ex-wife.
Source: Fairfax County