All of us are well aware of who Johnny Depp and Amber Heard are. Some of us know them for their roles in Pirates of the Caribbean and Aquaman. However, almost all of us know them for their famous lawsuit and family drama. Depp and Heard were married and happy. However, one fine day, Amber Heard releases pictures of being assaulted at the hands of her husband. Soon after Depp was called out as the "wife-beater". However, Depp and his team claim the images Heard released were forged and fake. So, Depp was permitted by the court to access Amber Heard's phone records to prove their point. This way the truth would be able to prevail. Check it out:
Johnny Depp Wins Bid For Amber Heard Phone Records To Prove Assault Pics Were FAKE
The Pirates of the Caribbean star Johnny Depp is waging a $50 million libel suit against his ex-wife Aquaman star Amber Heard. He claims that she doctored photos to show her with two black eyes, broken nose, and lips that she suffered in 2015 at the hands of the actor. As per Page Six, Depp's lawyer Benjamin Chew alleged to the Circuit Court of Fairfax County in a court filing saying, "Ms. Heard's counsel has repeatedly used these phony photographs at deposition."
In 2019, Amber Heard posted an article where she wrote about domestic violence and posted photos of her injured face. However, she didn't mention Depp's name. But later, she went ahead claiming elsewhere that she faced assault at the hands of the actor during an attack in 2015 in Los Angelos. But Depp claims it's nothing but a libelous attack on him. So, to prove this he asked permission to access her phone records.
Chew further said that when the LAPD responded to the alleged beating, they found no injury upon Ms. Heard and no disruption to the penthouse. Chew alleged in the filling saying, "Ms. Heard and her friends then fabricated photos that she used to obtain an ex parte TRO [temporary restraining order] and a $7 million divorce settlement which Ms. Heard falsely testified in London she gave to the ACLU and, more scandalously, to the Children's Hospital of Los Angeles; sick children with cancer."
What Did Chew Further Said To Strengthen The Claim?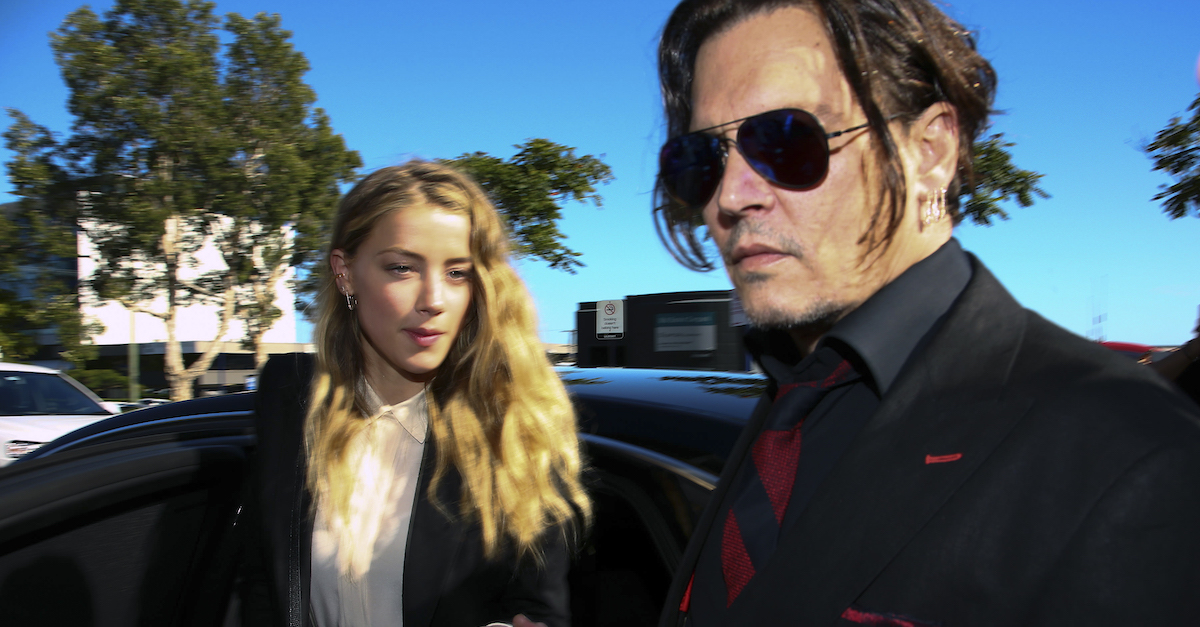 To give a strong base to their claim, Chew further said, "Mr. Neumeister's preliminary investigation shows that a number of the photographs have been run through a photo — a photo editing application called Photo 3 that can easily manipulate images such as showing bruises where none existed." In November 2020, Depp lost his libel case against the UK's Sun newspaper. It was over an article that called him the "wife-beater".
However, in his new Virginia court filing, Chew brought to the notice that Sun's expert concluded that Heard's photos that showed her injured face from December 2015 "were manipulated three years later." He said that the expert found that photos from an iPad Pro 10.5 were created on or after October 6, 2018.
The suit claims that Depp suffered financial losses because of these allegations. Also, he was dropped from his role as Jack Sparrow in Pirates of the Caribbean films. Now let's see what his grant will bring in this case and who will end up winning it!