Joker is one of the Warner Bros. highest grossing film of the year. The Todd Phillips' movie is still growing with box office earnings of $737 million worldwide. The film just broke many records across various box office releases. The DC Comics' live action broke the record of box office opening set by Venom, which had the largest domestic and international opening. This is one of the biggest Warner Bros. opening since the 2017 release. The Todd Phillips starrer is also the fourth-best opening weekend for the R-rated movie domestically. This film sets the bar high and proves to be a career best for the director Todd Phillips. Joaquin Phoenix is one of the most talented actors and well deserves nomination for best actor. Surprisingly, WB studios gave the movie a smaller budget compared to other live action DC movies. However, Warner Bros. film has outperformed on various levels making it a box office success.
Breaking Box Office Records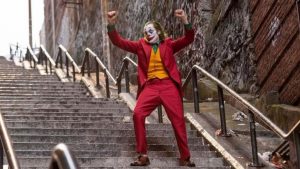 Although, Warner Bros. didn't expect the Joker to perform well at the box office, I would rather quote the Clown Prince of Crime himself:
Some People Want to See You Fail. Disappoint Them!
In its third weekend, Joker made $107M worldwide sending its overall total to $737.5M. Joker needs to beat Deadpool's $783M before crossing the it's own record for global-grossing of a R-rated US release. Though, the film has already broken IT's Box Office record of $700.3M and will soon surpass The Matrix Reloaded's $742.1M. However, Joker is yet to break the Box Office record in China. The Joker premiered on the fall film festival circuit of Venice and TIFF. This promptly wowed reviewers who gave it a 68% on Rotten Tomatoes. Which turns out to be enough for non-fanboys who are propelling Joker to $300M domestic. Joker will soon pass $500M overseas.
Joker Has The Last Laugh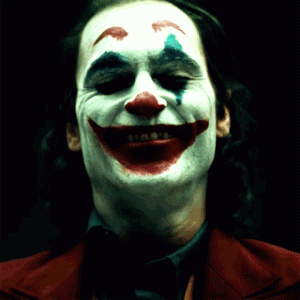 Not only did Joker over-perform in North America, but also internationally where the acclaim, buzz and controversy surrounding the film resonated strongly with moviegoers who put the film at the top of their cinematic priority list," Comscore senior media analyst Paul Dergarabedian previously told Variety. "Movies that become part of the general conversation due to their controversial nature are often those that transcend their status as a movie to become a cultural event and this is exactly what happened with Joker."
After coming just short of Justice League's $93.8M opening, Joker topped DC's 2018 release Aquaman's $67.8M and 2019 release Shazam's $53.5M. Joker became Phillips' biggest opening when it topped 2011's The Hangover Part II's $85.9M. For Phoenix, this is his biggest opening since the M. Night Shyamalan-directed Signs' $60.1M in 2002; for De Niro, Joker more than doubled his previous biggest opening, 2004's Meet the Fockers's $46.1M.