Josh Brolin is an American actor born on February 12, 1968. He made his film debut in The Goonies (1985), and in 1987 he made his foray into series TV in Private Eye. Brolin starred in various series.
Subsequently, he has made a real name on the big screen. He earned fame by portraying roles in films like W., No Country for Old Men, and Milk.
The Great Star: Josh Brolin
It is pretty uncommon that an actor has a role in two different comic book franchises at the same time. It was Josh Brolin behind Thanos in Marvel Cinematic Universe since his first eye-opener appearance in Guardians of the Galaxy in 2014.
Besides this, a couple of years later, he played as a cable, the other most crucial role in Deadpool 2. This is incredibly rare to play both of the significant parts, but that's where Josh Brolin has found himself over the past few years.
He has put in plenty of work, bringing both of these characters into life. But both the jobs are divergent to each other. Cable's part seemed to just stunts while Thanos required a ton of motion capture.
In every cable scene, it was getting entangled with somebody. Then It became difficult to pull off. Brolin gave the full credit to the movie's stunt team.
Fans whirl your heads over here!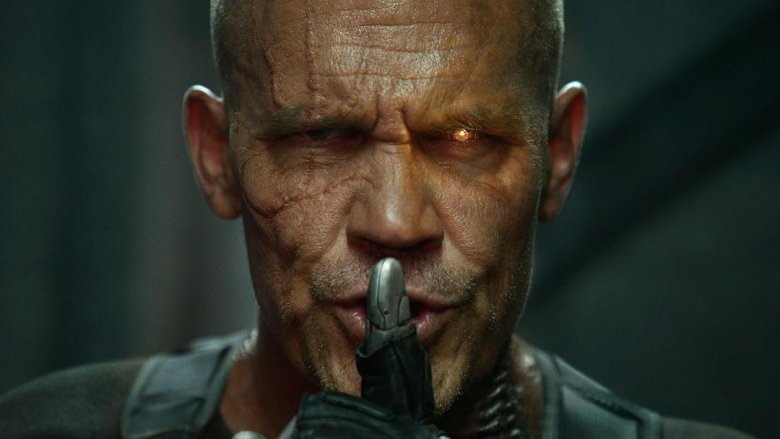 On Sunday, Brolin revealed behind the scenes video
from the set of Deadpool 2, in which he appeared during the prison riot sequence. He mentioned in his post that the stunt team he worked with,
really pushed him to get the best out of him.
"Playing around with different sequences with the stunt team of Deadpool 2," Brolin wrote in his post. Furthermore, "A beautiful, if not committed group at the top of their game; guys and girls that demanded I skip the donut and work to a higher standard in myself. Kudos brothers and sisters," Brolin put down.
Here's everything you need to know! 
At this time, Marvel fans aren't sure what the future holds for Brolin in regards to his Marvel roles. Apart from this, Thanos is dead on screen and most probably not coming back. On the other hand, the Deadpool franchise as a whole remains suspended. But don't risk your happiness as everything remains unclear.
CHECK OUT THIS !