Jurassic World brings out a lot of memories for so many of us! The last movie we saw was released in 2018 aka Jurassic World: Fallen Kingdom. The audience appreciated Chris Pratt as the lead in the film.
But Universal has released the latest look at Jurrasic World 3: Dominion and the people present at CinemaCon definitely lost their mind seeing the brand new footage. Jeff Goldblum and Bryce Dallas Howard were the ones who introduce the fans to the latest clip!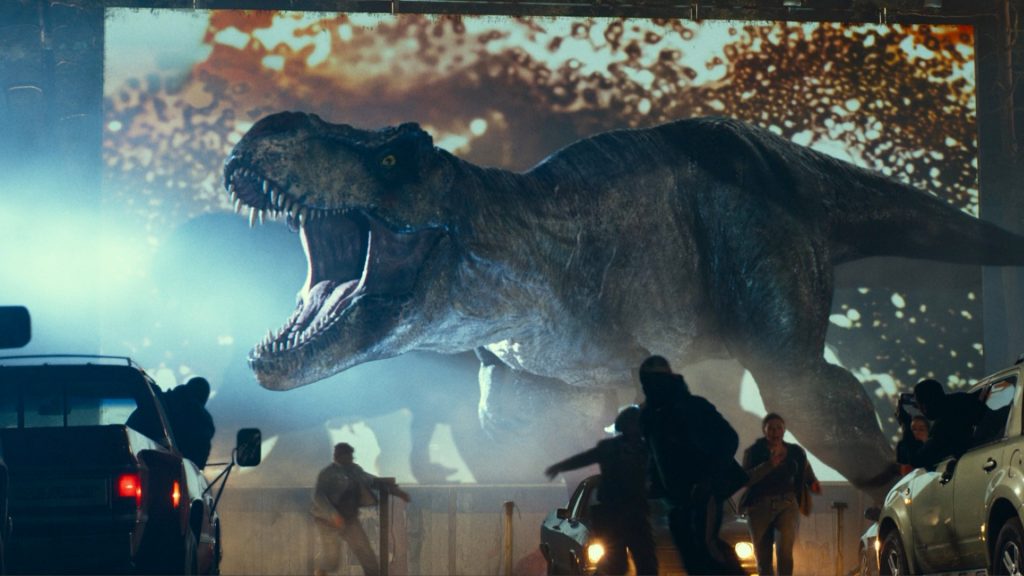 What's the most exciting thing about Jurassic World 3?
Well, both the original Jurassic Park cast and the Jurassic World cast are teaming up and we can't be more excited. Chris Pratt and Howard are going to be joined by none other than Jeff Goldblum, Laura Dern, and Sam Neill.
They are going to help Chris find raptor Blue's baby that was kidnapped. The movie will be showing that dinosaurs have taken over the world and when Chriss reaches out for some help, Goldblum being as hilarious as he is, is seen asking Chris, "You made a promise to a raptor."
What other details were revealed about the film?
The synopsis has confirmed that the latest film will be set after 4 years after the incident that happened at the Lockwood estate. Dinosaurs are now living with humans and humans need to fight for their position.
Director Colin Trevorrow had given some details when he spoke to Total Film sometime back. He opened up about his inspiration for the final film in the trilogy and said, "This is a rare film where it is so different from anything that I've ever seen before, I didn't know what to watch as inspiration." He went on to add saying, "Honestly, we watched a lot of nature documentaries. I watched a lot of Planet Earth. The movie does rely on the animals acting and reacting in ways that feel natural."
This movie is definitely going to be a massive hit at the box office thanks to the return of the OG stars. We can be assured of some humor from Jeff Goldblum and we are definitely getting some Jaw-dropping action scenes.