Jurassic World Dominion is a 2022 American Sci-fi action film posing as the sixth installment of the Jurassic Park franchise and the final project of the Jurassic World trilogy. The film continues from the last left story of the 2018 film Jurassic World: Fallen Kingdom. This film is directed by Colin Trevorrow and Jurassic Park 1993 Director Steven Spielberg worked as the executive producer.
The film casts Chris Pratt, Bryce Dallas Howard, Laura Dern, Jeff Goldblum, Sam Neill, BD Wong, Omar Sy, Isabela Sermon, Justice Smith, and Daniella Pineda from the previous film and is joined by DeWanda Wise, Mamoudou Athie, Campbell Scott, Scott Haze and Dichen Lachman.
First Reactions to Jurassic Park Dominion
The reviews of the film do not seem to be that convincing. Some viewers do like the overall action and nostalgic element in the film, while many others do not approve of it. The film has used impressive sets and dinosaur visualization, yet seems to have failed for the writing and acting in the film. The audience had to say that the film rather focused on the other factors of the plot than the dinosaurs themselves. It looks like the film ends with a emotional scene but disappointing climax. Entertainment Journalist Scott Menzel believes that the cast gave a pretty bad performance too and said that the film is "gearing up for a Razzie."
A Razzie is a golden plated ornamental raspberry awarded by the Golden Raspberry Award Foundation for films or acting performances in films, annually in the United States. The awardee is regarded as considered to be the worst of the above categories in the year. Diana, the Netflix filmed version of the Princess Diana Broadway musical was nominated the most for this award. Following this, the performance was awarded up to five trophies.
Courtney Howard, the variety contributor, took it to Twitter to write about the film. She starts it with Jurassic World Dominion= BAD, labeling the film, the worst in the franchise. Blogger and reviewer Fandango Erik Davis praised the film by saying that it balances the creepy and inventive scenarios. Movies Editor Ian Sandwell stated that Dominion felt "underwhelming for a finale as it tread familiar ground". Vlogger Peter Sciretta felt like calling the film 'dumb and ridiculous', yet fun.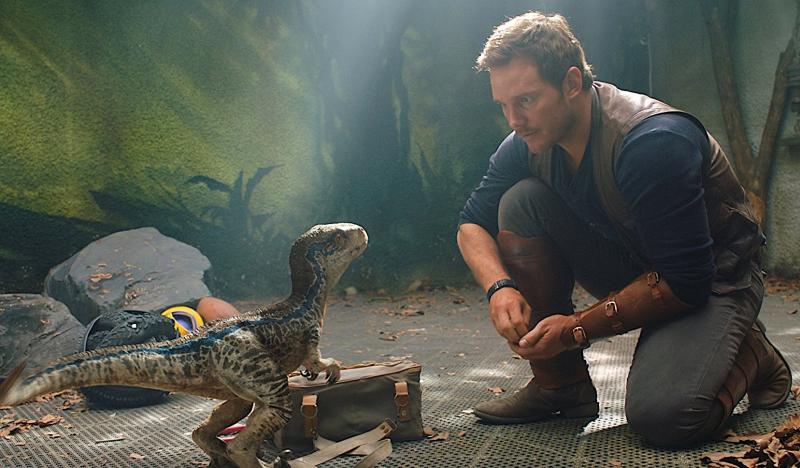 The film shall be the last to the survival struggle of humankind in the world of the historical dinosaurs. Pratt has earlier confirmed, "You know when you go to a fireworks display like the Fourth of July or New Years, there's always the finale? You're waiting for it, and then boom! And you're like, 'Oh! This is it! This is the finale!' I feel like the whole movie is that. It's…30 years in the making, it's the sixth Jurassic film, it's the end of this franchise."
Jurassic World is Out in the Cinemas Now
You May Also Like: 'Been Busted So Many Times': Chris Pratt Reveals He Used To Eat From Customers' Plates