Jurassic World Dominion has finally hit the theatres, and it's the most recent addition in the popular franchise to gain some success at the global box office.
While the initial reviews for Jurassic World Dominion haven't really been very positive as most fans were expecting them to be, in fact, the movie is on the aggregator website Rotten Tomatoes with just a mere 31% critics score. However, many moviegoers have loved the film as it stands with a 79% audience score.
How Much Did Jurassic World Dominion Gross In Its Opening Weekend
At the time of this writing, Dominion has grossed $389 million at the box office.
As per Deadline, Jurassic World Dominion grossed $143.37 million domestically and around $245 million at the global box office. This means that the movie has seen the fourth-best opening weekend since the pandemic after No Way Home, Doctor Strange in the Multiverse of Madness, and more recently released Top Gun: Maverick. Dominion opened in 57 markets this past weekend, which also includes China, where it has made $15.3 million on its very first day and around $52.5 over the weekend, making it their top Hollywood earner of 2022. This seems like a pretty impressive number considering that 20% of Chinese theatres remain closed.
"We couldn't be more thrilled with the results," Veronika Kwan Vandenberg, Universal Pictures International President of Distribution, told Deadline. "It is a true testament to the enduring love for this franchise and a monumental collaboration between filmmakers and the cast, the Universal team around the world, and exhibitors everywhere."
Will Dominion Live Up To Its Predecessors?
The big question that remains is how Dominion will move on to compare with the previous installations – Jurassic World and Jurassic World: Fallen Kingdom. While Jurassic World grossed $1,017,673,342 globally to become the 9th-highest-grossing movie ever, Fallen Kingdom made $1,308,467,944 at the global box office, making it the 16th-highest-grossing film.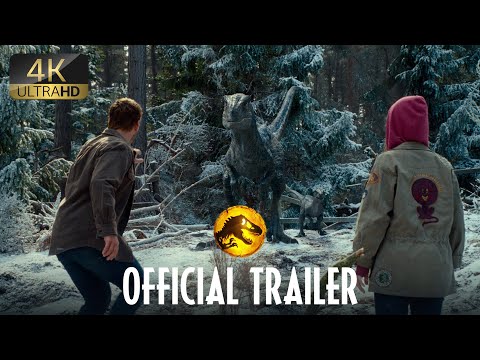 While talking about the various returning actors in Jurassic World: Dominion from the original trilogy, director Colin Trevorrow said:
"You know, it came out of a real desire to show them the respect they deserve. I first saw "Jurassic Park" when I was 16 years old, and these three actors are not just icons themselves, but the characters have become iconic. And to have a whole generation then that has lived a very long time with these scientists at the forefront of this franchise in their memory, honestly, it would feel wrong to not know how they react to this new equilibrium that's been created on the planet. And it felt like it was an opportunity for two generations of moviegoers to come together and enjoy something in the same way, even if it's for different reasons, you know?"
Jurassic World: Dominion is now playing in theatres.