"No one loves free stuff more than rich people", a line from the 2018 film Crazy Rich Asians rings truer than ever in real life as well. Even millionaires want to hoard more wealth and the latest testament to this fact are hip hop moguls DJ Khaled and Quality Control CEO Pierre "Pee" Thomas. The two happen to be crazy rich as well but nothing's stopping them from tapping into the lottery numbers and try filling their pockets even more.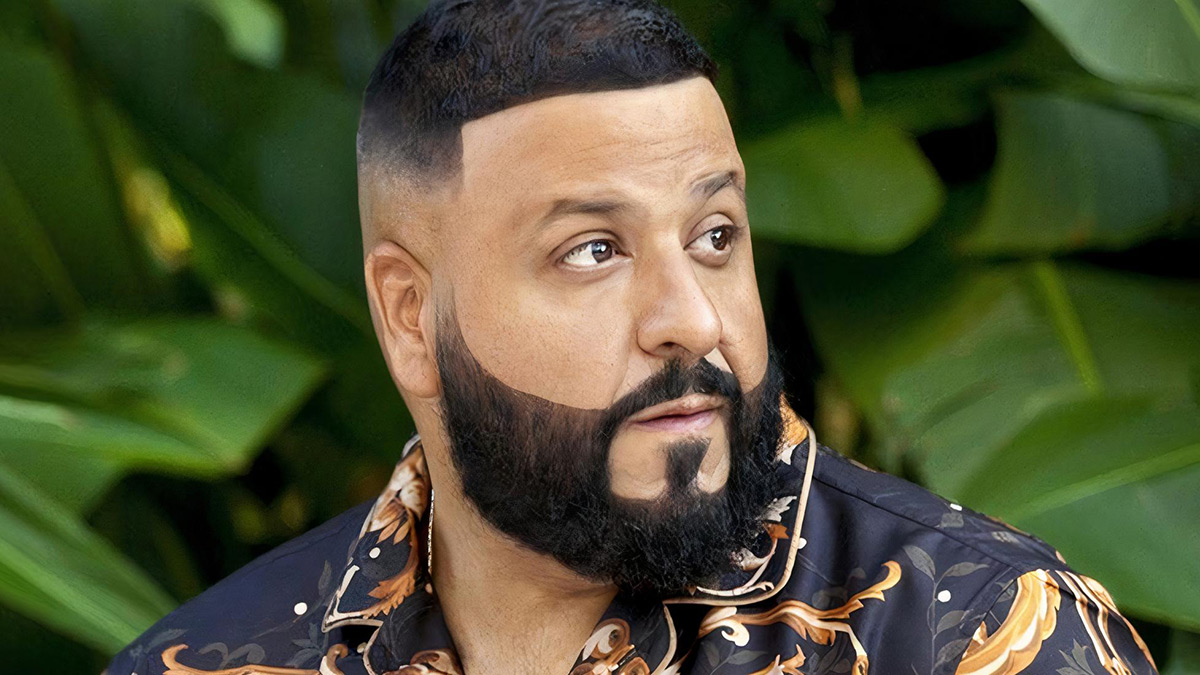 Also Read: Male Celebs Who Are Trolled Online For Having OnlyFans Account
DJ Khaled in pursuit of a billion bucks
A video of DJ Khaled flaunting a hefty stack of $2 Mega Millions of tickets has been doing the rounds of the internet today. The drawing for this particular lottery is almost $1.28 billion, therefore needless to say, whoever the winner will be, they're in for a real treat because this is life-changing money. However, that holds true for the poor ones trying their luck rather than rich ones toeing the pool but who's gonna tell them…
Much like Khaled, Pierre Thomas is also trying his luck as he supported the DJ and even shared how he has hoarded his fair share of the lottery tickets. What needs to be imperatively noted again is that the two happen to be among the most respected and highly paid personas in the hip-hop industry.
Just a PR stunt, perhaps?
Earlier in July, DJ Khaled announced his 13th studio album titled God Did slate for release later this year. And some speculations suggest that the Mega Millions stint, more than a money-making tactic, is a PR stunt to promote the upcoming album. Even in the viral video, Khaled yells while flashing the tickets, "They didn't believe in us, God Did." Recently, celebrities like Drake, Lil Baby, and Jay-Z also supported Khaled by hyping up God Did.
Also Read: 'Adesanya Won't Win Now': MMA Fans Claim Drake Curse is Real, Demand He Revoke $1M Bet
Twitter trolls DJ Khaled for being downright self-centered
DJ Khaled happens to be a frequent name coming up on the Forbes "Hip Hop Cash Kings" list so the point that he would so desperately try to grab a poor man's money-making medium is naturally elusive for the masses. Twitter refused to let him off the hook and brutally trolled him for his sheer insensitivity.
Just fucking selfish

— skyynov (@skyynov) July 29, 2022
Khaled said pic.twitter.com/nq1f6W8t6W

— JULIO FLEX (@JulioFlexTV) July 29, 2022
There were a few Khaled supporters as well who think there's nothing wrong with the rich eyeing more wealth, underlining the reason that he will (probably) give some back to charity. Well, we'll see about that…
Facts. You can have enough for yourself, but if you wanna lock in that generational wealth

— el brody🇩🇴 (@riodeaneiro) July 29, 2022
Tomorrow morning on the way to Claim the Mega Millions Winning Ticket wit my uncle 🤣 pic.twitter.com/5TnM9O5rpJ

— ⚪️⚫️Jase Parker ⚫️⚪️ (@_FLY_JaE) July 29, 2022
And then there are the ones who're in for just the jokes.
That look in his eyes, it's like he NEEDS that money. What kind of gambling debts do he have? 🤣🤣

— charles (@GlobalScamArt) July 29, 2022
There's no way to know if this is a PR stunt or not but we do know there are too many out there who need the money more than DJ Khaled.
Also Read: 'They're hating Kylie because she's a woman': Drake Puts Kylie Jenner to Shame in Destroying the Climate, Report Reveals His Private Flight Causes Five Times More Damage
Source: The Paradise