Justin Bieber can be a menace to society and well he proved it over this weekend yet again. After being diagnosed with the Ramsay Hunt syndrome in June and he had to cut off his Justice world tour midway. The Peaches singer then recovered and returned to the stage in July and continued with his tour of Europe. The Canadian singer was spotted at a Los Angeles golf club over the weekend for a tournament. He was seen urinating behind a tree and pictures of the same surfaced.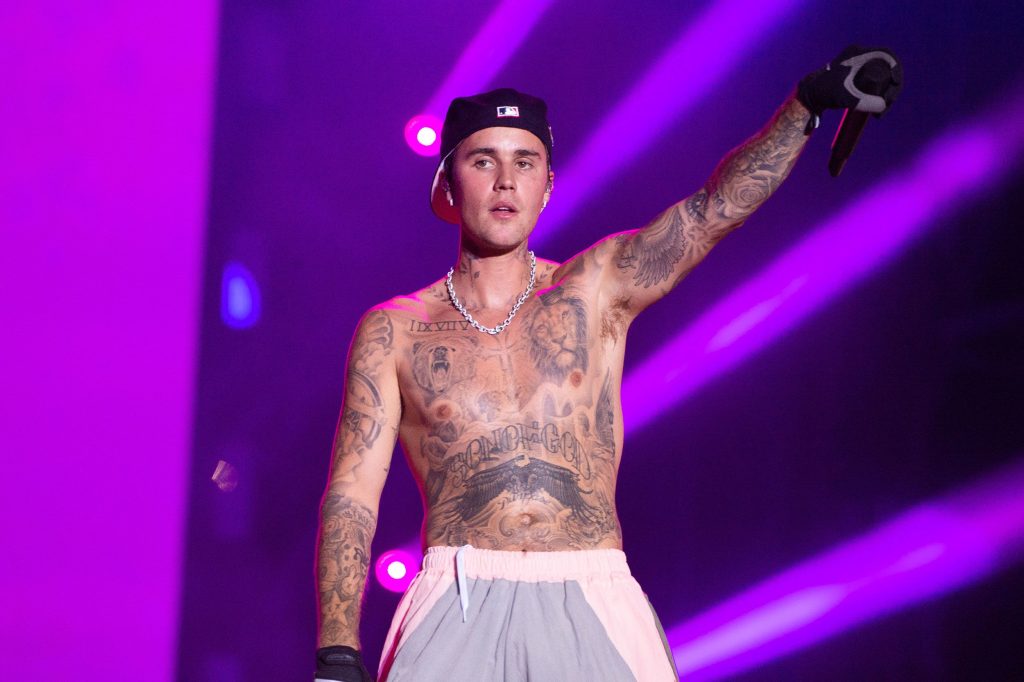 Also read: If you can't handle the hate, then stop posting pictures of your girlfriend': Selena Gomez Accused Justin Bieber of Cheating Multiple Times That Destroyed Their Sacred Relationship
Justin Bieber got photographed peeing on a golf course
In a recent incident, Justin Bieber received the call of nature amidst a round of golf on Saturday. The Canadian singer was spotted at Hillcrest Country Club for a golf tournament. The pictures showed Bieber laughing to himself while looking for a place to urinate until his friend pointed to a big tree right next to them. The Stay singer went on to the tree to relieve himself that was when he was photographed.
Also read: "Words matter, truly matter": Selena Gomez Hits Back After Hailey Bieber's Interview About Stealing Justin Bieber and Favorite S-x Position Goes Viral
As soon as he was done relieving himself, he quickly pulled his pants back up. And quickly went on to join back his companions.
The Ghost singer has canceled his Justice album world tour once again
After returning to the stage in late July, it seemed like Bieber had recovered from his disease. However, that was just a hoax. In September, the Canadian pop sensation announced that he has to cancel the remaining of his Justice world tour. He explained that he canceled the US leg of his tour to take care of himself. When he returned and performed in Europe, it took a "real toll" on him. He said, "After getting off the stage, the exhaustion overtook me, and I realized that I need to make my health the priority right now."
Also read: 'Rich Famous Punk is Still Just a Punk': Justin Bieber Returns to Stage After Ramsay Hunt Syndrome, Gets Blasted for Manipulating Fans for Petty PR and 'Sympathy Gains'
As a result, Justin Bieber has canceled the remaining 70 shows of his tour to focus on his health right now.
Source: MARCA