Kanye West and Kim Kardashian's breakup has brought backlash to the American rapper as he seems to have turned into a toxic person. Some fans have even called out his behavior to be a result of the Kardashian curse. The Yeezy founder has a well-earned reputation for acting immaturely and insensitively on his social media. His Instagram is seen with frequent outbursts these days as he goes on to post rants about a lot of stuff.
The rapper even harassed Kim Kardashian's ex-boyfriend Pete Davidson which took its toll on the comedian as he struggles with mental health issues. After Davidson and Kardashian broke up, fans thought that the comedian would not be dragged into Kanye West's drama anymore. However, the rapper's recent post on his social media proved them wrong.
The rapper trolls Pete Davidson yet again
Kanye West shared a new post on Saturday which was dedicated to Pete Davidson. The rapper posted on his gram with a caption that trolled the comedian. He constantly mentioned the comedian's tattoos and called him by the nickname 'Skete'. He was most likely referring to the 'knscp' tattoo that was spotted on Pete Davidson's neck and is believed to be a homage to Kim Kardashian and her four kids with the founder of Yeezy, North, Saint, Chicago, and Psalm.
The caption was presented as a letter from Pete Davidson to the rapper's kids, North, 9, and Saint, 6. First mentioning his daughter North West, "Hi North I'm Skete Look at my Tattooooos I'm a pawn sent here to antagonize your dad in hopes that he'll do something illegal so we can take him out of your life." Kanye West wrote. "Of hi Saint Look at my tattoo I tatted your name on my body." the rapper had continued. It appears that Kanye West is obsessing over the fact that the Saturday Night Live alum was a part of his children's life.
Also Read: 'Is Kanye Taking a Dig at Kim Kardashian?': Kanye West Spotted Hanging Out With New 'Mystery Girlfriend' After Kim Broke Up With Pete Davidson
Pete Davidson's mental health suffered because of the rapper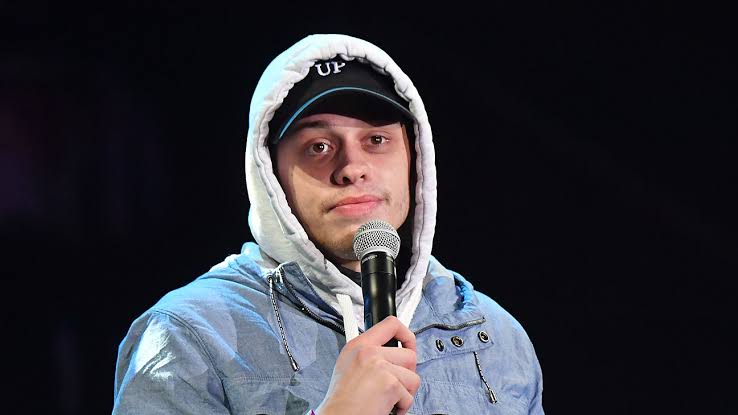 When it was revealed that Kim Kardashian has started dating Pete Davidson, Kanye West crossed all limits to harass the comedian. He started calling Pete Davidson as 'Skete' and went to great lengths for slandering him. The rapper even created music videos that showed the comedian being hurt or dismembered in some way, giving clear indications of how the rapper feels.
After Kardashian and Davidson broke up, it became harder for the Saturday Night Live alum because of the negative attention he was getting. To top it off, the rapper's supporters kept coming at him with death threats and that made him suffer from mental health issues. As a result of harassment from Kanye West, he decided to go for trauma therapy in order to get better.
Also Read: 'He's very unfiltered…Don't understand anything he's talking about': Reality TV Queen Bethenny Frankel Says She Follows Kanye West-Kim Kardashian Feud Because it's 'Entertaining'
Kanye West took a dig at Kid Cudi too
In Kanye West's post dedicated to Pete Davidson, the rapper took a dig at Kid Cudi too. The caption ended with a jab at Kid Cudi, a former friend of the rapper. The two has been on bad terms due to Kid Cudi's on-going connection with Pete Davidson. Still writing as the comedian, "I also have a Kid Cudi tattoo but nobody knows who he is," Kanye West stated. In a previous interview with Esquire, Kid Cudi had also talked about Kanye West's actions toward him and how they have severely affected their friendship.
Also Read: 'You're the ones who are crazy': Kanye West Blasts Fans for Not Understanding Why He Wants Kim Kardashian and Hulu Out of His Kids' Lives
Source: Toofab