Saying that the Kardashians are well-renowned would be an understatement. The family, which gained its fame from starring in the reality show Keeping Up With the Kardashians, is a brand to be reckoned with. Kylie Jenner is the youngest "self-made" billionaire. And just recently, super model Kendall Jenner organized an investor's meeting in Beverly Hills, California. But this brand is one which has innumerable dark spots.
The Kardashians have always been copycats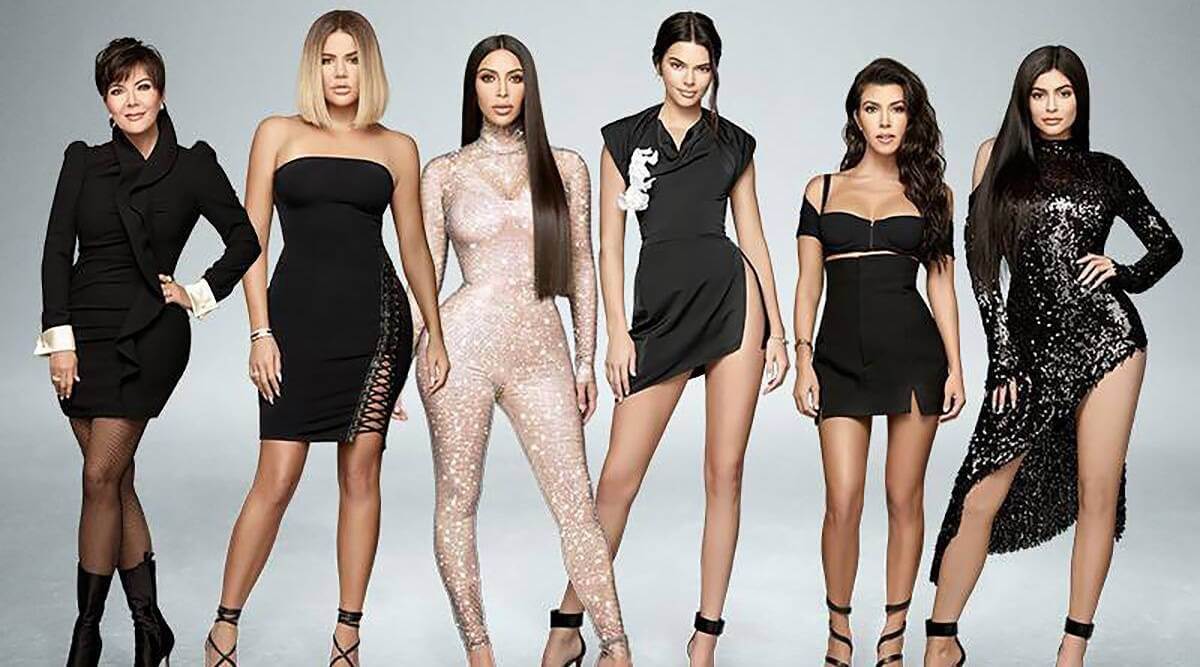 A lot of claims have been leveled against the Kardashians. And given the fact that they are social media personalities, the worst to be leveled against them are the allegations of copying their fashion from someone else. Recently, Kim Kardashian drew everyone's ire for showing up in a dress inspired by Madonna. She also donned an iconic Marilyn Monroe dress in this year's Met Gala. Yet, these were open tributes to renowned personalities.
But if a TikTok influencer makes a claim that Kendall Jenner has copied her looks, the accusation becomes all the more serious.
TikTok influencer claims that Kendall Jenner has been copying her looks
A TikTok influencer, who goes by the name, Jaci Mari Smith, has claimed that Kendall Jenner has been copying her looks. And for a long time at that.
In a new video, she claimed that it all started when Jenner had dyed her hair red, the same color as her. The influencer considered it a mere coincidence and labeled it a joke, saying that Jenner must have seen her in a Phoenix Suns' game, where she always went to support Devin Booker, whom Jenner reunited with recently.
But Smith's doubts began to grow when she saw another uncanny coincidence. Smith posted a mirror selfie of herself, wearing a white tank top with green pants, with her tanks somewhat folded. Soon after, Kendall posted a photo wearing a white tank top and green pants. The shade she wore was somewhat darker, but the pose was eerily similar.
If this episode itself wasn't enough, she noticed another coincidence. This time Kendall Jenner recreated a photo of the Tiktok influencer wearing a bikini in the same pose. And that post was deleted soon afterward. Smith smelled something was wrong. And that is how she made up her mind to tell the world her story. The video was featured on a YouTube video of Nightly Pop.
Also Read: 'Kim Kardashian Has Absolutely No Identity': Internet Blasts Kim K For Copying Madonna's Iconic 1992 Breast-Baring Dress, Fans Say She 'Rips Off Great Women'
Fans turn on Kendall Jenner and family
People were quick to point out that copying was second nature to the Kardashians. A netizen commented, "This is not surprising that kendall copy someone hair the Kardashian alway know for stealing from people, and never give credit where due."
A user, who goes by the name Atini Luko, commented, "Honestly I trust this girl. These Katrashians copy influencers most of the time they've been called out a lot of times (sic)."
Another user, who goes by the username The Black One, commented that "The Kardashians are not original. Everyone knows it." 
Tiffany Morris commented, "Kendall Jenner is a copycat." 
Another user, Lee Eberie, chimed in saying, "There's nothing original or special about Kendall, just a dude in a dress." 
This also brings a new perspective to the debate that the Kardashians have made their career at the cost of a thousand others. Similar rumors were leveled against them after the recent investors' meet organized by Kendall Jenner. If they keep using their name to bully the weaker sections of society, then people need to show them the mirror.
Also Read: While Talented Entrepreneurs All Over Remain Starved for Funding, Kardashians Get Millions from Celebrity Investors – Proving the Rich Will Only Help the Rich
Source: YouTube