Khloe Kardashian is one of the most influential business personalities in the fashion industry who is leading Good American with the experts. While her brand continues to emerge as a great opportunity for the socialite, she is accused of using petty tactics to defame her longtime friend turned rival, Jordyn Woods' clothing brand, Woods by Jordyn.
Also Read:  Once an Icon of Healthy Lifestyle, Khloe Kardashian's New Look Shows Off Her Skinniest Avatar Yet, Fans Worried She's Taking the 'Malnutrition Trend' To Dangerous Levels
The duo used to be great friends however their relationship turned quite strained after the latter was involved in a cheating scandal with the former's ex-partner, Tristan Thompson. Since then, the Kardashian has done everything in her command to bring down the latter. Due to her past actions, many are having doubts over her link with damaging the latter's clothing brand.
Khloe Kardashian is Reportedly Linked With The Constant Criticism Jordyn Woods is Receiving for The Woods by Jordyn
Also Read: Khloe Kardashian Addresses Fans' Concern Over Her Medical Condition After Tumor Treatment
The 38-year-old socialite, Khloe Kardashian is reportedly being linked with the ongoing criticism, Jordyn Woods is receiving for her clothing brand, Woods by Jordyn. The latter used to be associated with the former as a model in her company, The Good American. However, their communication was cut off when she was engaged with the former's ex, Tristan Thompson.
After cutting off, she launched ventures in the clothing industry including her latest venture, Woods by Jordyn which was launched in January this year. This clothing line offered three mesh midi-dresses priced at $123 each however, TikTok reviews are not going in her favor as many are criticizing the brand for its quality. Among them, TikTok influencer Stella Williams has been particularly trending for constantly criticizing Woods' brand and the "cheap" quality as she refers to the dresses available in the brand.
She emphasized that the dress was more like the clearance sale of Shein stating her disappointment in purchasing all the dresses of the brand. Her continuous criticism made fans wonder why she is constantly targeting the model. However, it turned out that Williams models in Kardashian's famous brand. Due to that, many fans are speculating that the former might have paid her to throw shade at her rival. It could be true given their past beef with each other. While she is continuously been targeted on TikTok for her clothing brand, she decided to respond to those criticisms with much professionalism.
Jordyn Woods Addressed The Recent Criticism Regarding Her Clothing Brand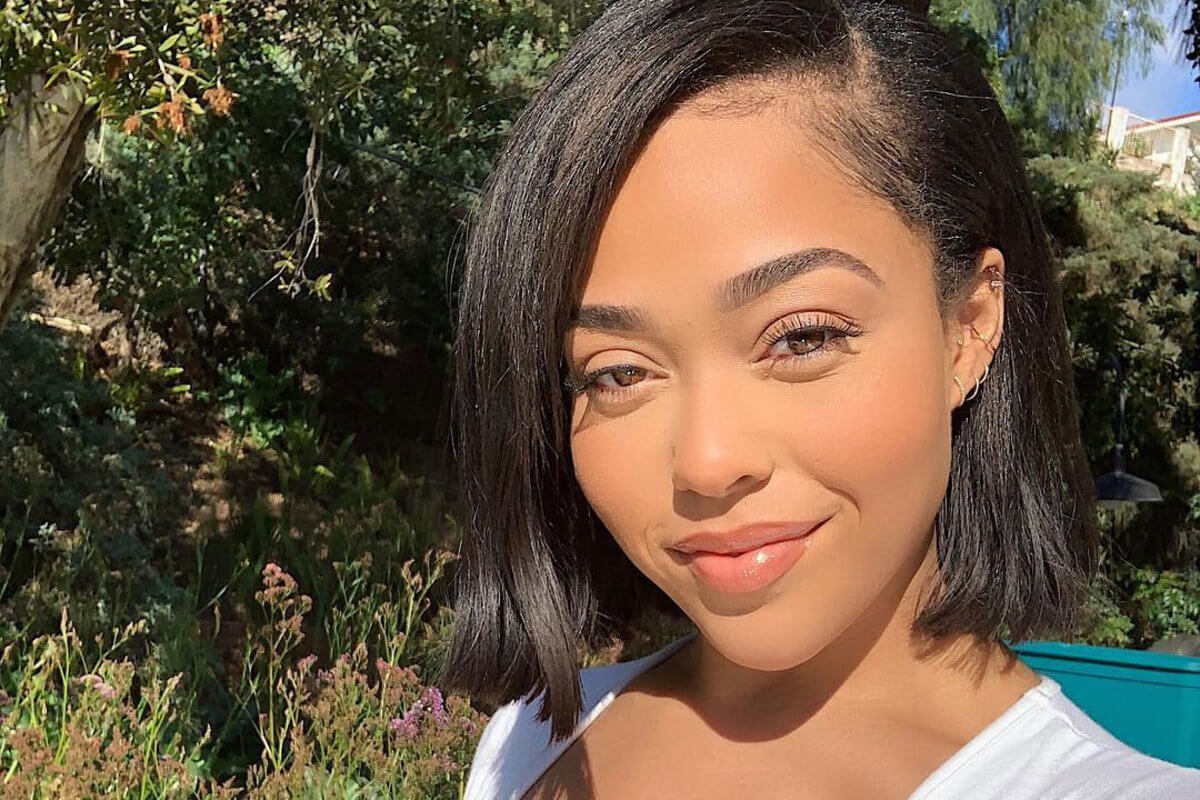 Also Read: Khloe Kardashian Blamed 'Members of Her Team' For Screwing Up Her Photoshop Fail Images So Badly Her Own Fans Labeled Her 'Antichrist of Beauty Standards'
The 25-year-old model was quick to react to the constant criticisms in which she directly addressed Williams' claims of comprising the quality of the mesh. She complimented the influencer for her remarks on her brand however shared,
"Opinions are subjective until you've felt the material, and you know, some people are going to love it, and some people are not going to like it, and that's just what it is."
She also appreciated her constructive criticism as she stated,
"I would love to hear what brands provide the quality mesh that you are looking for and ways that I can improve, and we can continue to grow together."
Fans liked her professional way of addressing that criticism. Back in 2019, her connections with Kardashian-Jenner severed when she was spotted locking lips with Tristan Thompson. That led to the massive backlash she received from the influential family especially the mother of two however she clarified that the duo never had a physical relationship.
Source: TikTok