Following her ex-partner's cheating scandal, Khloé Kardashian's seemingly thinner frame became a focus and concern among fans and her family. The Kardashians are known for their curvaceous body style. However right after Tristan Thompson's cheating scandal and their consequent break up, Khloé Kardashian seemed to have lost her curves. This raised concerns among her fans and family who all believed it to be a result of what went with Thompson. People thought that being in a bad place mentally was causing physical changes like weight loss in her.
However, Khloé Kardashian has assured repeatedly that she is fit and active and is actually in the process of gaining muscles and losing her curvaceous figure. Most recently, she shared a workout picture once more on Instagram saying she was in 'beast mode. Her visibly thin arms after workouts have been the most noticeable changes.
Khloé Kardashian Shows-off her Thin and Toned Arms
The American socialite has been working really hard on her gym sessions. She declared that she wants to get rid of the curvaceous body to gain a much more muscular frame. Recently Khloé Kardashian shared her workout pictures once more on Instagram, fans have since noticed her toned and thin muscles. The Good American co-founder was donning black workout gear with her hair tightly slicked back and all sweaty.
In the post, she tagged @donnamatrixtrainingboutique and claimed that she was in 'beast mode'. The mother of two is living up to her decision to gain more muscles. She seems to have already gotten rid of her previous curvaceous body.
Also read: After Getting Bullied by Kanye West While Dating Kim K, Pete Davidson Now Has a Close Relationship With His New Girlfriend Emily Ratajkowski's Ex-Husband
Khloé Kardashian Concerns Fans With Her slim Body
Following Tristan Thompson's cheating scandal, the first thing that was noticed by the fans and her family about Khloé Kardashian was the alarming weight loss. In one of the episodes of The Kardashians, the concern was raised by her sister Kim Kardashian. To which the Good American co-founder responded that she was more active and fit than before. And also explained that her weight loss was her plan to get rid of the curves she previously possesed.
Also Read: 'He can't. He has a game today': Khloé Kardashian Covers for 'Cheater' Tristan Thompson After He Fails To Show Up for Daughter True's Birthday, Sends $25K Diamond Necklace To Buy Her Off
In yet another such instance, the American Socialite posed for an ad for her brand the Good American.  She wore ill-fitting jeans short and her waist looked extremely narrower than before. This raised concerns among the fans who all seemed to believe that such drastic weight loss was a result of the cheating scandal and the split.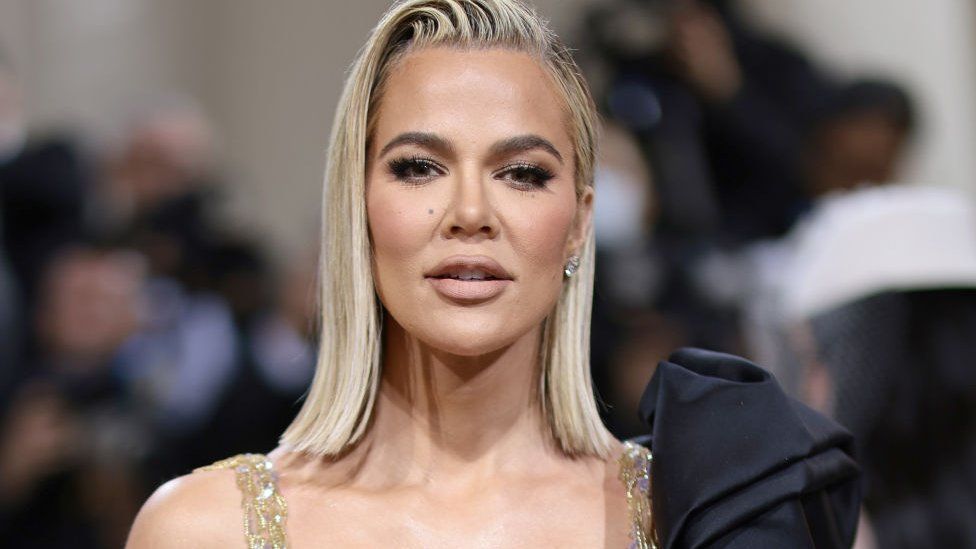 However, Khloé Kardashian has already explained that she is aiming for a more muscular frame. And has been working hard to achieve it as evidenced by her recent workout picture. And no matter what rumors have been going around, she is adamant that the weight is all a result of healthy workouts.
Also Read: Khloe Kardashian Makes 4 Year Old Daughter True Push New Baby Around in $5K Stroller in a Vain Attempt at Tasteless 'Look how rich I am' Humor
Source: thesun.com