Queen Bey Beyonce turned 41 on September 4 and recently celebrated her birthday party with many A-list stars of Hollywood. Among them, Khloe Kardashian was spotted aggressively covering her face which many wondered quite confusing. Not only that but her ex-boyfriend Tristan Thompson was also spotted at Queen Bey's birthday bash.
Also Read: Is Tristan Thompson The Father Of P*rn Star Lana Rhoades' Baby? Fans Convinced Khloe Kardashian Has Been Cheated On Yet Again
Khloe Kardashian Spotted Hiding Her Face At Beyonce's Birthday Bash
Also Read: Despite being Called 'Climate Criminal', Khloe Kardashian Brags About $700 Worth 'Unsustainable' Luxury Baby Gifts for Newborn Son With Tristan Thompson
The 38-year-old Good American founder was spotted on Saturday night at Beyonce's 41st birthday bash in Bel Air, in Los Angeles. She seemingly wore a sparkling silver gown to embrace herself for the disco aesthetic theme of the party. Her blonde curly hair elevated her look which was giving off '70s vibes.
Although her look totally embraced the theme, she was photographed by paparazzi trying to aggressively hide her face with a bag as she was leaving the party. Though the reason was not disclosed, Queen Bey's birthday bash was also attended by her ex Tristan Thompson who wore a bright yellow tie dye shirt and black pants along with black sunglasses to elevate his look.
Also Read: Beyonce Despised Kim Kardashian So Much She Refused to Attend Kanye West Wedding, Used 'Fake Family Emergency' Excuse Just So She Doesn't Need To See Kim's Face
Apart from Thompson and mother of two, the birthday bash was also attended by Khloe K's mother, Kris Jenner, and sister Kim Kardashian along with A-listers like Jay-Z, Drake, Lizzo, Jaden Smith, Bella Hadid, Machine Gun Kelly, Megan Fox, Lily-Rose Depp, Offset and Vanessa Bryant.
Tristan Thompson and Khloe Kardashian's Relationship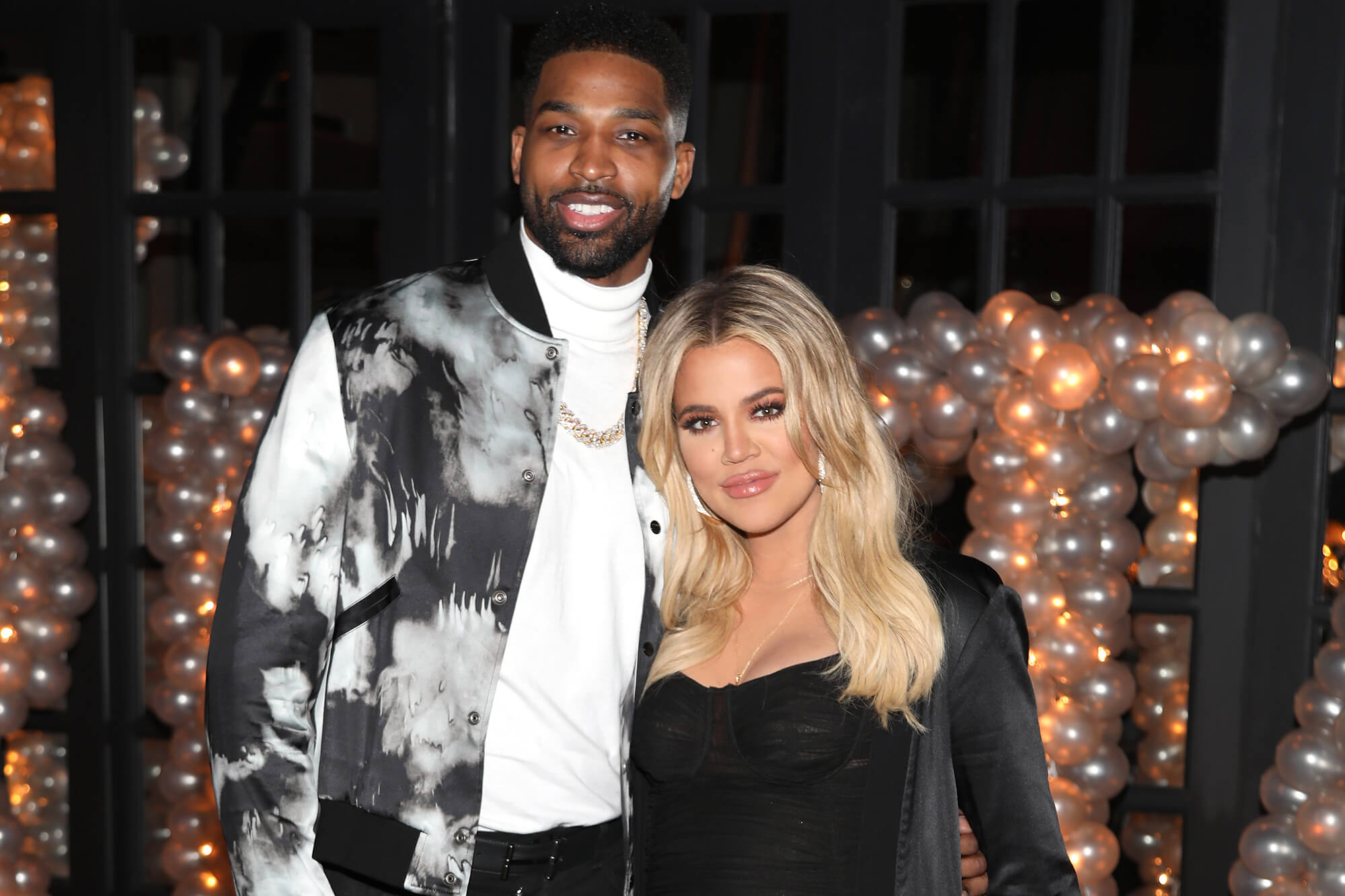 You May Also Like: Kardashian Civil War On The Horizon As Khloe Kardashian Calls Out Kim K On Her Insensitive Remarks In The Kardashians Season 2
Khloe Kardashian and Tristan Thompson had been dating each other since 2016 however their relationship went on and off many times. Back in 2018, the Kardashian gave birth to a daughter, True Thompson amidst the latter's controversy emerging that he cheated on her during her pregnancy.
Though they reconciled, news about the basketball player cheating on her again resurfaced. Back in December, documents were released regarding the Canadian basketball player having conceived another child with Texas trainer Maralee Nichols.
In late July this year reports confirmed that the former couple was expecting a child via surrogacy and in August 2022, their son was born. The Good American founder is over the moon with her new child.
Source: PageSix