While Kim Kardashian was gushing to her sisters about the fact that she may have finally found love with comedian Pete Davidson, it seemed as though she also did not hide the fact that they are still getting to know each other in ways a lot of people don't necessarily find appropriate. On the latest episode of The Kardashians, Kim echoed loud that it is the best sex of your life when you turn 40, dissing Kanye West.
Related: People Are Hilariously Roasting Kim Kardashian's About Her 'Empty Mansion' Photos.
Kim Kardashian And Pete Davidson Started Dating In 2021
Pete and Kim started dating back in 2021, shortly after they began working together on Saturday Night Live. It was Kim's first relationship after she got separated from Kanye, to whom she was married for just over six years. In the interview, she revealed how placing herself first helped bring about this new phase of self-discovery. She explained how she had spent many years as a caretaker for everyone else in her life – only putting their needs ahead of her own – but ultimately realized that this type of behavior wasn't helping anyone involved at all.
Related: Celebs That Have Been Robbed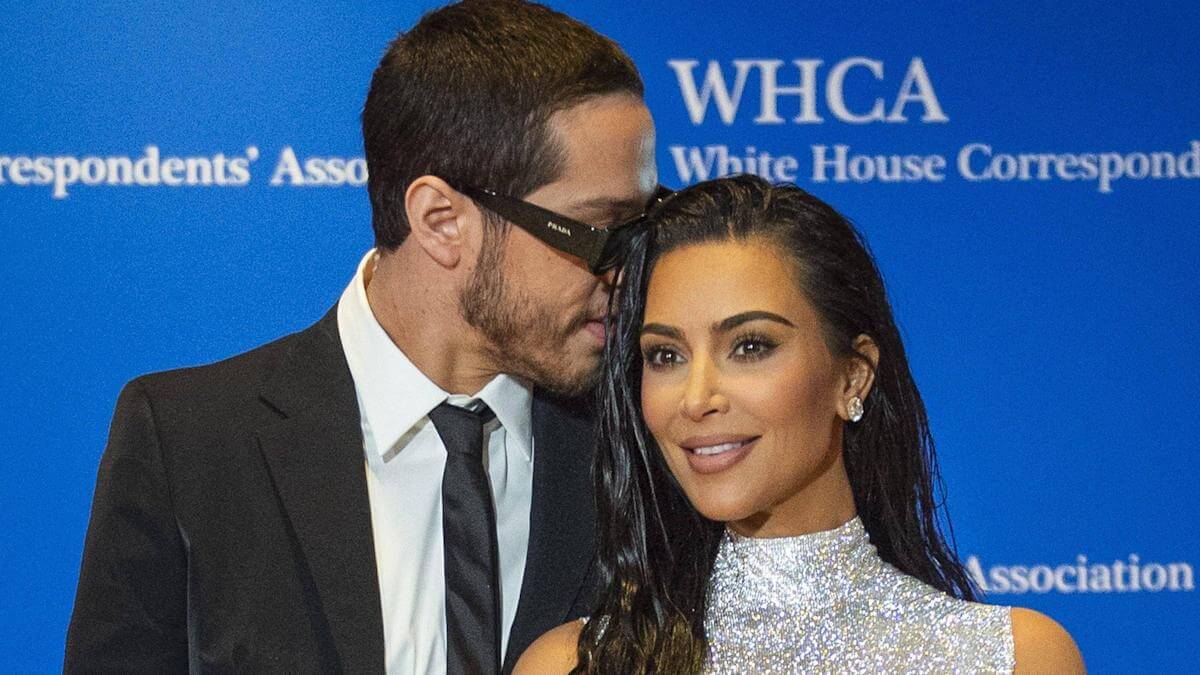 For so long, I did what made other people happy. And I think in the last two years I decided, I'm going to make myself happy. And that feels really good. Even if that created changes and caused my divorce, I think it's important, to be honest with yourself about what really makes you happy. I've chosen myself. I think it's okay to choose you.
Kim Echoed How She Feels This Strong Pull Towards Pete
During the interview, Kim sat down with her sisters to discuss why she feels a pull toward comedian, writer, and television host Pete Davidson. It's not just his sense of humor that draws her to him – it's also his personal life choices. While they joked around during their sit-down chat, filming the episode specifically on their phones in their hotel room, Kim couldn't help but get a bit sentimental talking about the best sex she's ever had (so far).
Related: Celebs Accused Of Blackfishing
What could possibly be wrong with that? After all, Kardashian was put through the wringer after her divorce from Kanye West, so it's understandable why she'd want to "be happy and live in the moment." Before she even got a divorce, however, she struggled for years in her marriage because it seemed that Kanye did not respect her as a woman. Fans never really got to see how bad things really were between them, but now that they're apart, Kim feels like sharing how her life has been more briefly.
Let us know in the comment section what you think about it!