American socialite Kim Kardashian has been in the highlights for her never-ending personal drama involving her ex-husband Kanye West who has recently clarified not being the mastermind of a viral post on Instagram. The makeup mogul is back with yet another headline that really made the fans furious as the socialite is recreating her iconic nude photoshoot for a magazine cover.
Also Read: Kim Kardashian Reportedly Wants Elon Musk As New Boyfriend, Fans Say Musk Needs To Develop Better Taste In Women
The 41-year-old socialite has been moving on from her former relationship with comedian Pete Davidson, after their breakup the previous month. She is now focused on her kids and her career, and will soon be back on our screens with season 2 of The Kardashians. 
Kim Kardashian Bared Her Butt For Photoshoot
Also Read: Kanye West Clarifies He Never Said Kim Kardashian 'Has diarrhea a lot' as Netizens Think 'What in God's green hell is going on!'
The 41-year-old socialite Kim Kardashian has gone bare butt for the magazine cover of Interview's September issue with the theme "American Dream." She went with her platinum blonde hair which she dyed for her Marilyn Monroe moment at the 2022 Met Gala, along with the same color eyebrow for the latest issue wearing an all-denim outfit by Bottega Veneta, pairing it with unzipped jeans that pulled down quite low to show off her famous butts and a jockstrap.
During the conversation with Interview Editor-in-Chief Mel Ottenberg, she shared about her blonde hair stating it was fun, "I am keeping it for a little bit. I feel like in the fall I'll go dark, just because I don't want to damage my hair. But, I do think blondes have more fun. I just feel different."
Also Read: Pete Davidson and Kim Kardashian Are Not on Talking Terms After a Nasty Breakup, Pete Still Shows utmost Respect for Her Ex-Girlfriend
During that interview, she also talked about climate change and shared that she has "super climate change–involved friends" who love to learn from them.
Kim Kardashian's Slammed By The Fans For Showing Off Her Derrière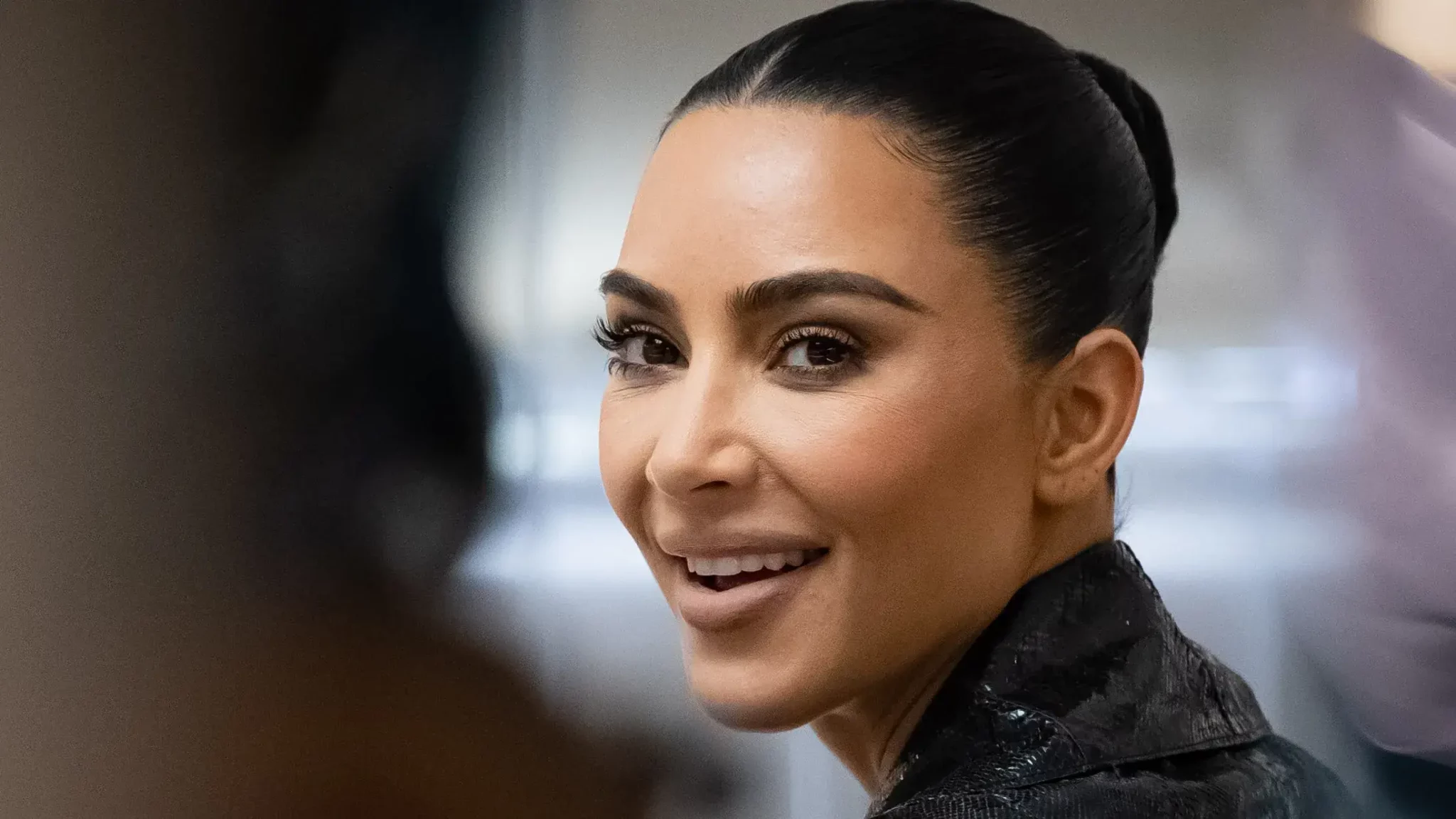 The socialite shared about the photoshoot stating, "The team was like, 'No jockstrap.' And I'm like, 'Come on. This is what I do.' I do best when I'm ignoring them and doing what I want. So, I'm glad we did it."
While she has ignored her team regarding the 'jockstrap,' fans are blasting her due to her pointless magazine photoshoot majorly to seek the attention of the media.
Check out the tweets below.
They put Kim Kardashian in a jockstrap on the cover of W magazine.

Is nothing sacred?!

— the girl in di back of di room (@MikelleStreet) September 6, 2022
why is Kim Kardashian on my tl with a jockstrap on pic.twitter.com/nQzUxRJOcE

— TAY. (@taylorlkwalker) September 6, 2022
Me scrolling Twitter minding my business and then BOOM, Kim Kardashian in a jockstrap pic.twitter.com/exiOyn5h9E

— Joanne Ben Dovah, PhD (@JoanneBDovah) September 6, 2022
Stop culturally appropriating jockstraps from gays! (who appropriated them first from athletes). You're ruining them for us! 😭😂

— The BCCC (@the_bccc) September 6, 2022
waking up to kim kardashian in a jockstrap
pic.twitter.com/p10EWTSeRQ

— kota ✭ (@kotaaink) September 6, 2022
You May Also Like: Kim Kardashian's Bestie Larsa Pippen Reveals Traumatizing Relationship With NBA Legend Scottie Pippen, Says She Has Lowered Her Expectations From Future Partners
The SKIMS founder has previously done a barebutt photoshoot that went viral back for Paper's Winter 2014 issue. A French photographer Jean-Paul Goude shot the star on two totally different covers. The one cover was the recreation of his iconic Champagne Incident while the other put the celebrity's asset on full display.
Source: Interview