The American television reality star and entrepreneur Kim Kardashian is again in controversy for her new statement about skin care. Recently Kim said she would go to any extent to look younger. Kim Kardashian announced a skincare brand, SKKN, and gave a statement during an interview with The New York Times. 
Everything for skin care: Kim Kardashian
 

 

View this post on Instagram

 
During her interview, Kim Kardashian said, "If you told me that I literally had to eat poop every single day and I would look younger, I might. I just might,"  While announcing about the brand, Kim also shared an Insta post with the caption, "I 'm excited to finally introduce to you SKKN BY KIM, a rejuvenating nine-product skincare ritual that I have developed from start to finish. I've been so privileged to learn about skin and skin care over the years from the world's top dermatologists and estheticians, and every bottle from my new line is filled with the knowledge I've accumulated along the way."
Read about, Kim Kardashian Disses Kanye West, Says Pete Davidson Is Better In Bed
Kim Kardashian's New Skin Care Line
 

 

View this post on Instagram

 
The new skincare line by Kim Kardashian is a nine-product skin routine comprising cleanser, toner, exfoliator, hyaluronic acid serum, vitamin C serum, face cream, eye cream, oil drops and night oil. It mirrors her elaborate skincare routine. 
Kim promoting her product: SKKN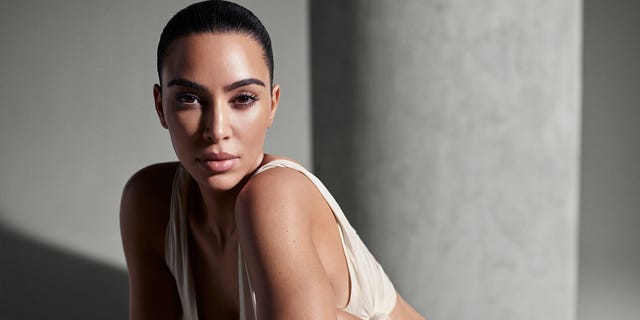 The post that Kim shared on Instagram also said, "You will experience refillable packaging, and clean, science-backed ingredients designed to nourish all skin types, tones, and textures at all stages of maturity. I created this line so that everyone can feel confident in their skin, and I can't wait to finally be able to share it with you!"
Kardashian's controversial statement
Kim's statement sparked accusations that she was promoting toxic crash dieting behavior. Later in the interview, Kim said, "it's not only a part of my job it's who i am so many people want to act like they don't care about how they look I'm not acting like it comes easier or it's all-natural all of that is work."