American socialite Kim Kardashian broke up with her comedian boyfriend Pete Davidson earlier this month stating their physical distance and busy work schedules to be the reason behind their separation. However, new reports are claiming that the couple parting their ways might have some different reasons which could possibly fit into the scenario.
Also Read: Kim Kardashian on Prowl to Look For New Partner Post-Breakup With Pete Davidson, Wants To Date an Older Man This Time
The ex-couple had first met during Saturday Night Live and clicked off after a few encounters, they started dating each other in 2021 however their romantic relationship lasted for nine months. Though their breakup came as a surprise to many, the reasons surfacing on the Internet are making their relationship more in the headlines.
Kim Kardashian Broke Up With Pete Davidson Because of The Age Difference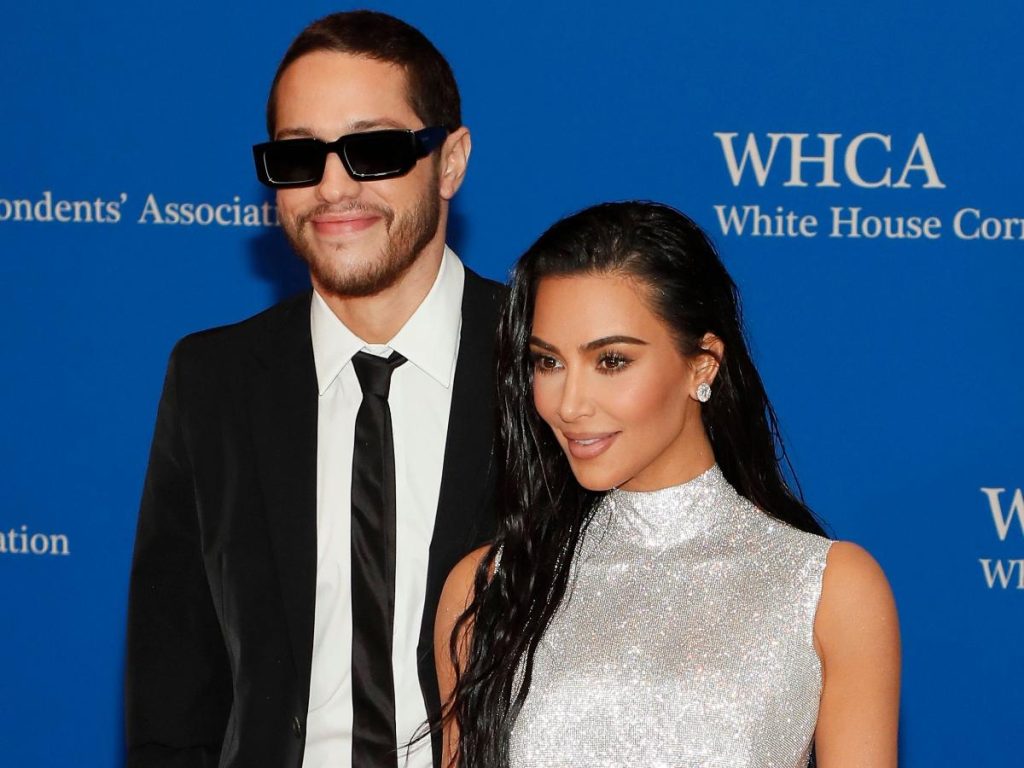 Also Read: 'Kim's Ready To Date…. Has To Be The Right Person': Kim Kardashian is Reportedly Crowdsourcing Her New Boyfriend, Wants Fans To Suggest Whom She Should Date Next
The 41-year-old Kim Kardashian and comedian's breakup is making headlines after their sudden breakup surfaced on the Internet however the reason reportedly surfaced is indicating another scenario that had been avoided by the former if she were to continue her relationship with the latter.
The socialite and the comedian are from different worlds with the former busy managing her business and four kids, whom she shares with ex-husband Kanye West, North, Saint, Chicago, and Psalm meanwhile the latter is busy filming a movie in Australia.
According to PageSix's source, "Pete is 28 and Kim is 41 — they are just in very different places at the moment." The source also added that the TV reality star was "totally exhausted by this relationship and other things going on in her life," referring to her ex-husband who was creating problems for the former couple while they were together.
Also Read: Kim Kardashian Denies Black-fishing Accusations After Fans Notice Pattern – Kardashian's History Of Black Partners, Cultural Appropriation
While Hollywood Life source's shared, "Pete is younger than her by 12 years and although age is only a number, it does carry with it certain things that make her and Pete not relatable."
Kim K Broke Up with Pete Davidson Due To Being Too Serious in The Relationship
You May Also Like: After Destroying the Climate With Frequent Private Jets, Kim Kardashian Blatantly Ignores California's Water Restrictions Amidst Harrowing Drought Conditions
The business mogul had a 'great chemistry' with Pete Davidson however she is a mother of four who can't afford to meet every demand by the comedian. As per the outlet's source, "Pete wanted Kim to stay in Australia with him for an extended amount of time and she just isn't at a place in her life where she can do that," as she can't leave everything aside and meet with the comedian whenever he wanted, which became a problem when their physical distance grew.
As per Entertainment Tonight's source, "She initially thought it would be a fun fling, but then it got more serious when they were spending so much time together. Kim wasn't feeling like she was willing to settle down with him just yet."
Davidson had previously shared his plans for settling down with Kim K and starting a family, the latter wanted to focus more on her career and kids. She had already opened up about not wanting to grow her family while she was dating the star.
Source: HollywoodLife