Kim Kardashian manages to be the center of attention all the time. From being accused of ruining Marilyn Monroe's dress to sharing intimate details about her relationships, the star manages to stay in the headlines for the most absurd reasons. Now, the star has become the focus of the Internet's scrutiny again by sparking rumors of being back together with her ex-husband, Kanye West.
Also Read: 'Can You Go Back To Kanye for Grandma's Sake?': Kim Kardashian Wishes Grandma MJ Happy 88th Birthday as Kanye West Fans Implore Her to Leave Pete Davidson
Kim Kardashian shares her love for James Turrell on Instagram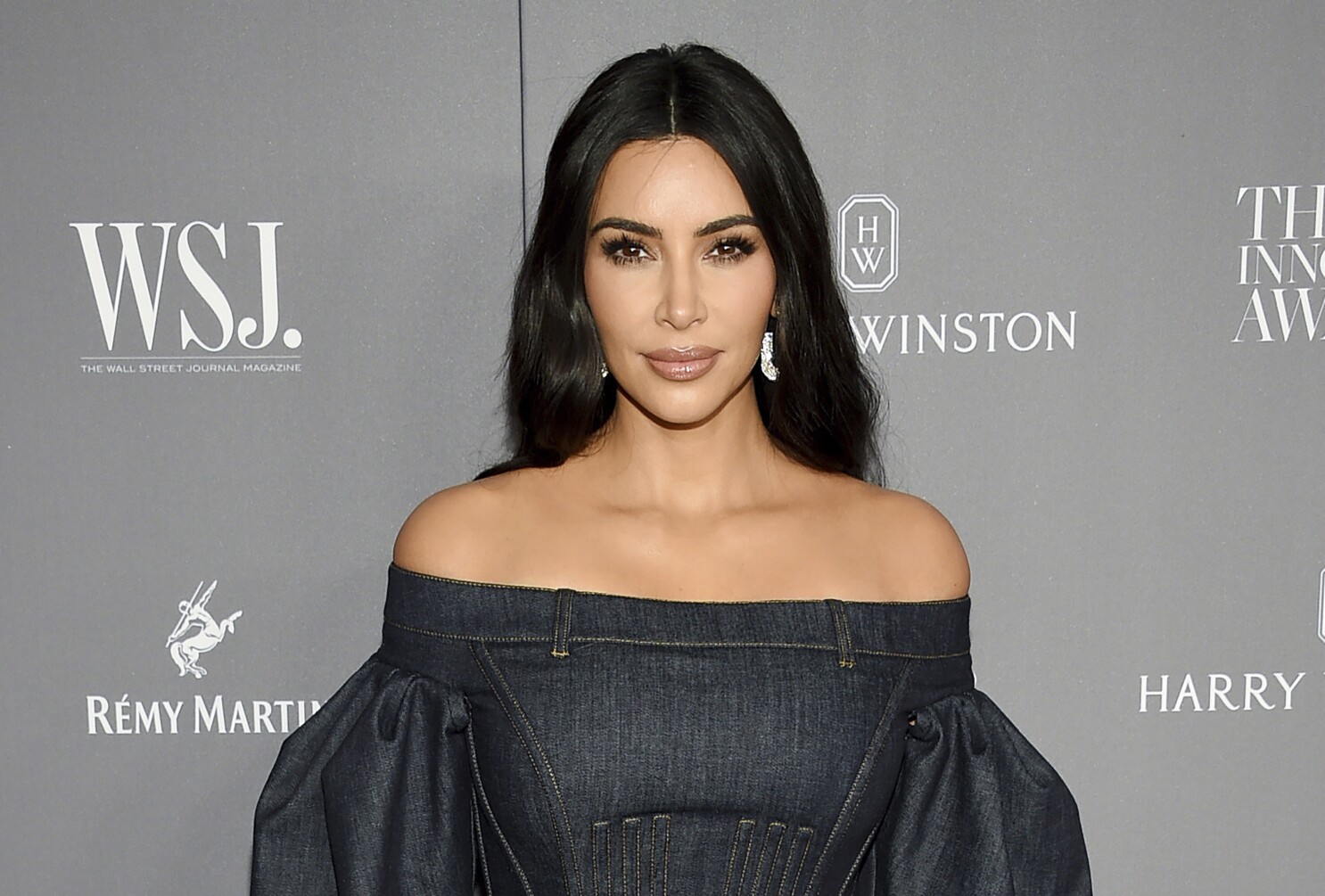 The KUWTK star recently shared a picture of an artwork on her Instagram story. The painting by James Turrell depicted a range of blue lights, with a long vertical orb at the center. It might seem like any ordinary post. However, fans were quick to point out that the painting shares a relationship with her former partner.
Also Read: 'This One's A Big No For Me': Medical Expert Trolls Kim Kardashian's 'Billion Dollar Idea' Skincare Brand SKKN, Says They Are 'Too Expensive' And 'BASIC'
Kim Kardashian posts picture of artwork by Kanye's favorite artist
Kanye is a big fan of James Turrell, and the rapper even stated that he wished to live inside his artwork. Kanye also donated $10 million to fund the completion of Roden Crater. Moreover, the two also collaborated when the rapper's 2019 IMAX film, Jesus is King, was set in a huge art installation created by none other than James Turrell. The rapper shares a good relationship with the artist and even stated,
"Turrell designed an entire home and gave it to me on my birthday."
Also Read: 'Kim Kardashian Has Absolutely No Identity': Internet Blasts Kim K For Copying Madonna's Iconic 1992 Breast-Baring Dress, Fans Say She 'Rips Off Great Women'
Kim Kardashian's recent Instagram story hints at a reunion
Kim K's Instagram story has sparked rumors that the beauty mogul might be back together with her former husband, despite the highly publicized nature of their divorce. Moreover, what added fuel to the fire was that Kim K's boyfriend, Pete Davidson is all the way in Australia due to work purposes. Thus, the Kardashian is free to unite with her former spouse.
Source: The U.S. Sun and News Art Net
Also Read: Versace Model Spends $600K – 40 Surgeries Over 12 Years to Look Like Kim Kardashian, Now Paying $120K to Detransition After Fans Started Calling Her a 'Kardashian'