The Kardashians have always found a way to make it to the headlines and to profit off of people. According to fans, the family had always chased the aesthetics of big lips, tanned skin, a small waist, and a big butt by undergoing countless surgeries. People have started noticing the patterns of the family trying to Black-fish and are even claiming that the Kardashians are going as far as dating Black partners to profit off Black people. The family is famous for their ever-changing appearances through surgeries but one thing that has remained constant which the fans have pointed out is their imitation of black features.
Kardashians and their obsession to look black
It shouldn't be surprising that the term 'Black-fishing', a portmanteau of Black and catfishing, was coined on social media in 2018, well into the Kardashian-Jenners' reign of popularity. It refers to people who alter their appearance to appear Black through makeup, cosmetic surgery, filters, or digital editing. Wanna Thompson, the journalist who coined the term while elaborating on the phenomenon in a viral Twitter thread of "white girls cosplaying as Black women," claims that the sisters have played a significant role in normalizing or even popularizing Black-fishing with images of themselves projecting racial ambiguity.
Fans have claimed that the Kardashian-Jenner family has relied on Black women to build their brand. The attractiveness of their appearances mostly trades on attributes naturally held by Black women, which are "beautiful" on non-Black women: big lips, huge butts, thick thighs, etc.
Also Read: 'I Was Just Basically Down To Fk': Kim Kardashian Says She Used Pete Davidson, Needed Someone To Get Down And Dirty With
History with black partners
Beyond just their appearance, the family have even adopted a black lifestyle. A number of Black men have been married to and were in a public relationship with the Kardashians. It is a bit suspicious with the amount of successful Black men the sisters have dated, married, had kids with and divorced as it seems like a pattern to fully blend into the Black lifestyle. "I pray Black Men free from the bondage of Kim Kardashian & her entire family. Lord, block it" a user even wrote on twitter. Kim Kardashian and Kanye West were a couple who often made it to the headlines for the entire time they were together and even continue to do so after they have separated, continuing to increase the popularity of the SKKN founder.
Also Read: 'Promise I'm Never Doing It Again': Kim Kardashian Regrets Taking Adventurous Idaho Trip Post Pete Davidson Breakup, Fans Say Adrenaline Can't Cure What Kim Has
Kim Kardashian defends herself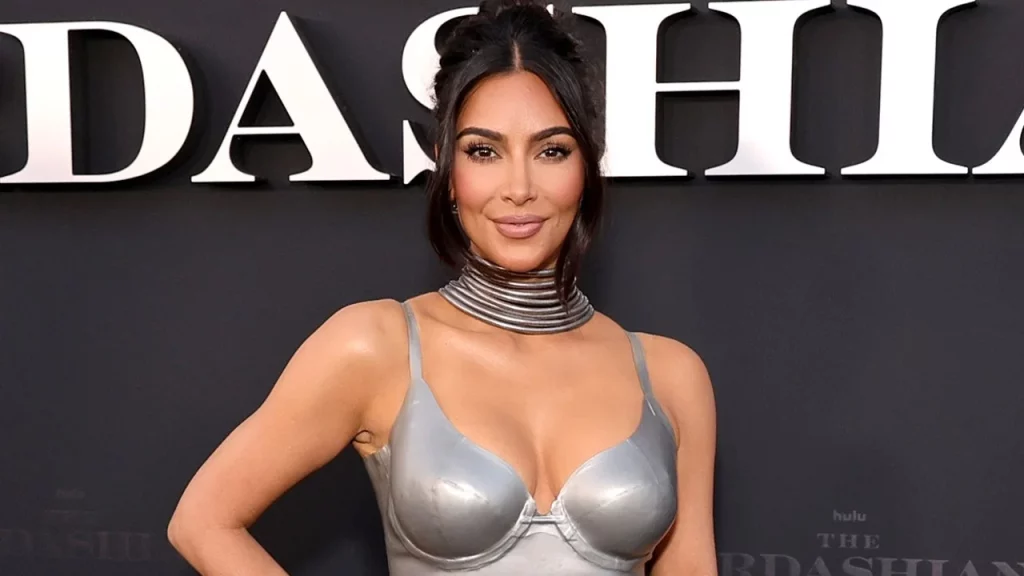 In an interview with i-D Magazine, Kim Kardashian tried defending herself by bringing her daughter North West into the debate. "Obviously I would never do anything to appropriate any culture. But I have in the past got backlash from putting my hair in braids and I understand that. Honestly, a lot of the time it comes from my daughter asking us to do matching hair. And I've had these conversations with her that are like 'Hey maybe this hairstyle would be better on you and not on me.' but I also want her to feel that I can do a hairstyle with her and not make it that big of a deal either if that's something that she is really asking for, and really wants." the Kardashian said in her defense.
She further tried to prove herself by saying "But I've learned and grown over the years, and figured out good ways to communicate with all my kids about all this. I've definitely learned over time, and I've tried to pass that culture of learning onto my kids too, but then there's also a history of braiding hair in Armenia and people forget that I am Armenian as well". All of these just seem like excuses to get away from all the backlash she has received for trying to exploit Black people.
Also Read: "She's Been Always Very Supportive": Kim Kardashian Supported Pete Davidson Going Into Therapy For Constant Harassment From Kanye West, Understood It's Impossible To Work With The Immature Rapper Without Professional Help
Source: YouTube