Everyone is aware of the Kardashian-Jenner family's penchant for purchasing property in affluent California suburbs. Kim Kardashian's California condo, once the SKIMS office, is currently on the market for $3.5 million. When she was still married to the rapper, Kanye West, the Kardashian paid $1.6 million for the property in 2017. The monochromatic, monastic-style apartment has been trolled by fans on various occasions. The property was previously listed on the market as well but was never purchased. Hopefully, things will go better for Kim Kardashian this time around.
Kim Kardashian's $3.5 million brutalist California condo
The SKKN founder's 2,260-square feet condo is a monastery-style flat that is an extremely minimal, sand-colored living space. With its wide-plank European oak floors, plaster walls, and ceilings, the condo looks too plain. The property features three bedrooms and four bathrooms. Among the highlights is an open-concept great room that is highlighted by a gourmet kitchen equipped with top-of-the-line equipment. It even has a semi-private elevator that empties into a private foyer and a covered terrace that provides additional outdoor living space.
Additionally, the apartment has a $685 monthly HOA charge that gives homeowners access to a plethora of amenities. These include guest parking, a pool and spa, a cutting-edge fitness center, a barbeque area, and a fire pit. Numerous dining and shopping options may be reached on foot from the apartment in downtown Calabasas. The condo also served as a former KKW Beauty's and the Kardashian's shapewear line SKIMS' office.
Also Read: 'We're clearing everything up today': Kris Jenner Reveals Truth About Kim Kardashian Ripping Marilyn Monroe Met Gala Dress
The former SKIMS office is currently on the market due to negative response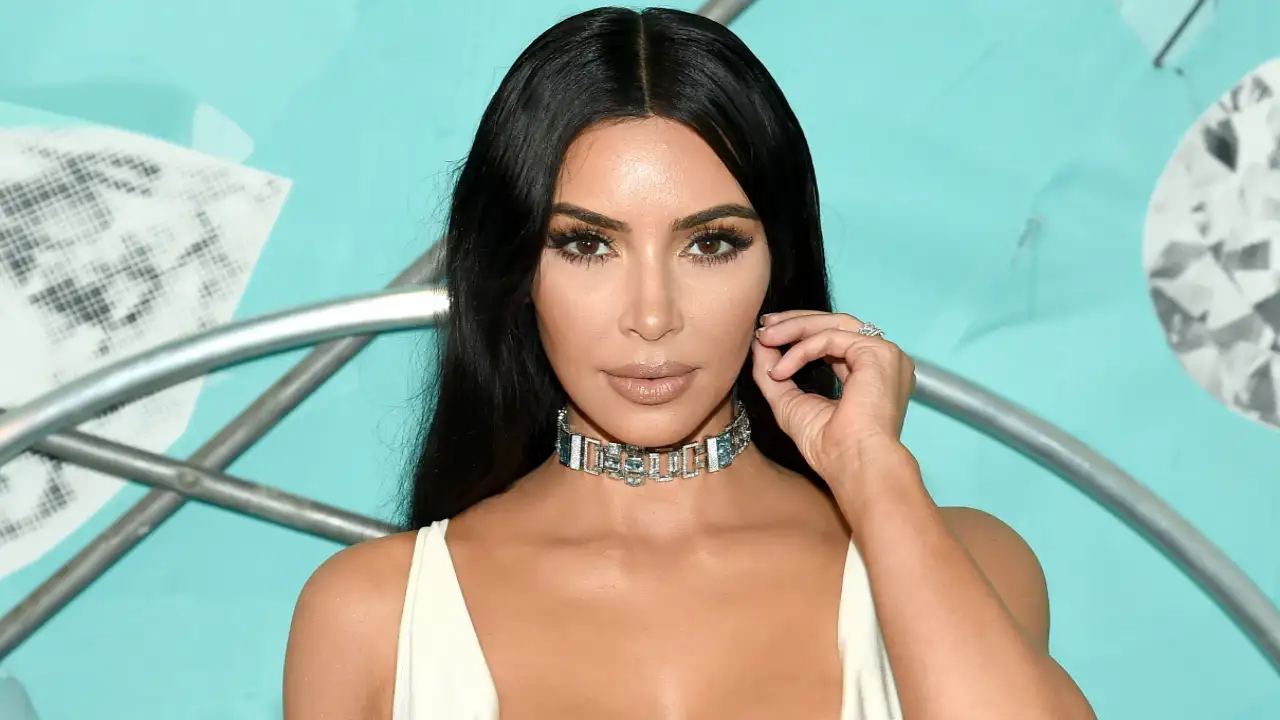 Kim Kardashian is well recognized for having extremely basic taste in interior design and even trolled for it. The brutalist California condo of the celeb was featured on multiple Keeping Up with the Kardashians episodes. The house is infamous for having minimal furniture and being decorated in only neutral tones. Fans have responded negatively over the years, to the former KKW Beauty's and SKIMS' office. The condo has been called bland, boring and empty looking along other stuff that described it as painfully plain. The lackluster response even stunted the Kardashian's brand SKIMS' sales and she has recently decided to enlist the condo on the market.
Also Read: 'If my kids were to get arrested…want to do as much as I can': Kim Kardashian Reveals She Wants To Become a Lawyer Because She Has "4 black kids in this society"
Kim Kardashian gives a tour of her new office for her brand SKKN
The Kardashian recently gave us a tour of her new SKKN headquarters in a YouTube video. The video was posted on August 12th, 2022, by the celebrity herself. The socialite's office is 40,000 square feet. The workplace appears to feature a lot of convenient amenities, such as a chill room. It even features an amphitheater there so she can watch movies or deliver presentations anytime she needs to. However, it appears that the office as a whole has just one color scheme once again, and fans are not surprised.
Also Read: "I don't understand the f***g attitude, I am so afraid of her": Kim Kardashian Admitted She Had a Big problem With Sister Kourtney Kardashian, Confronted Her About Her Nasty Attitude With Khloe
Source: People