Kim Kardashian is one hypocritic person. The American socialite is back in the news and this time, because of her hypocrisy. The model recently appeared on Ashton Kutcher's new Peloton running series, Our Future Selves. The series is developed by Kutcher himself through his Thorn foundation. The Thorn foundation is an international anti-human trafficking organization. The series was launched on 29 August and will feature Kutcher as he prepares for New York Marathon while talking with celebrities.
Also read: Fans Blast Kim Kardashian for Pointless Barebutt Jockstrap Magazine Cover
 Kim Kardashian joins a good cause by joining Ashton Kutcher for a run
The Kardashians star took it to Twitter to share her appearance on the show. Kim Kardashian joined Ashton Kutcher as he raises awareness for the NYC marathon and raises funds for his non-profit organization in the process. Kim Kardashian will not be the only star to appear on the show. Reportedly, Kutcher has also signed up with Chris Paul and Natalie Portman and they will also be appearing on the show soon.
Did a training run with @aplusk talked about our "why." He's raising funds for his nonprofit, @thorn as he trains for NYC Marathon. Support here https://t.co/NkP1PFJ62i pic.twitter.com/vlc4tKBua4

— Kim Kardashian (@KimKardashian) September 6, 2022
Also read: Kim K Reportedly Wants Elon Musk As New Boyfriend, Fans Say Musk Needs To Develop Better Taste In Women
Kutcher asks Kim K, "Do you run?" She replies "I do not." Then the model proceeds to run at almost 7 miles per minute speed and shocked everyone including Kutcher.
Everyone gets shocked by the Hypocrisy of The Kardashians Actor
Many fans have come out to point out the hypocrisy of Kim K. The internet called out the Keeping up with the Kardashians star for her double standards about things. On one front, she tries to help children by teaming up with celebrities like Kutcher and his Thorn Foundation. A foundation that works to address the sexual exploitation of children. On another front, she exploits her own kids for media attention and revenue.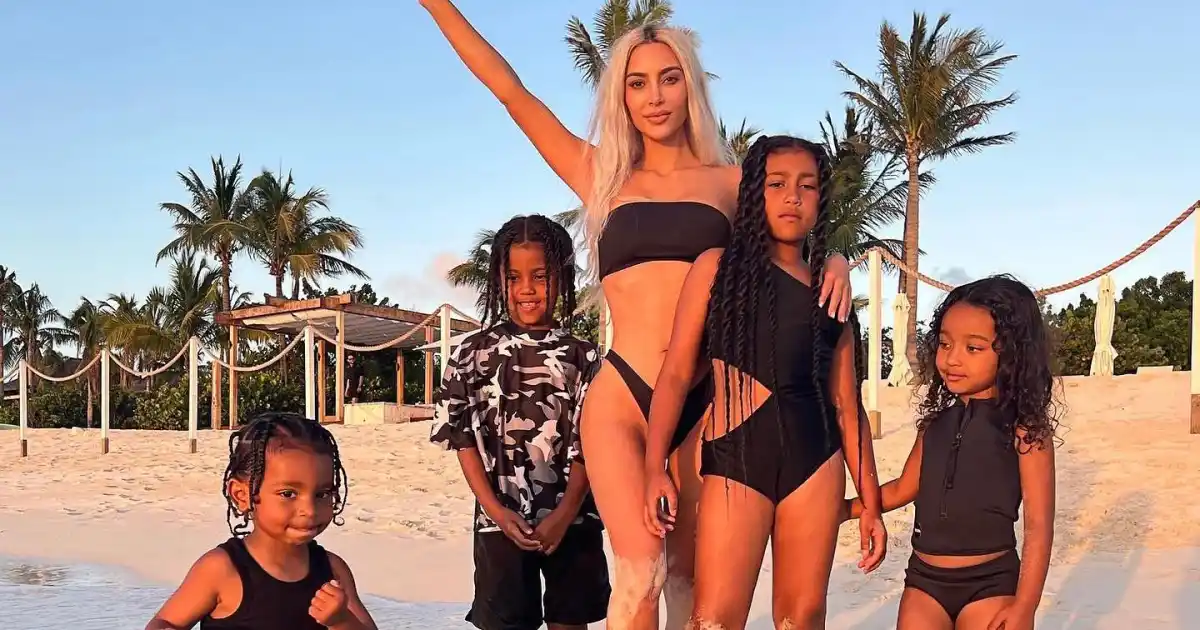 Also read: "Pete was torn up when the split happened": Pete Davidson and Kim K Are Not on Talking Terms
Kim K recently agreed with Hulu that her kids will be available for her show The Kardashians. Also, she does not let her kids' father Kanye West have a say in where they get their education as he recently wrote in an Instagram post.
Season 2 of The Kardashians series will stream on September 22 on Hulu.
Source: Twitter