American socialite Kim Kardashian is one of the renowned celebrities in the world who has immense influence because of the social media platforms that contributed to giving her a successful career. She is always in the media's attention and many times notices even the smallest things which look normal to everyone.
Also Read: 'This Moron is So Full of Sh*t': Fans Blast Kim Kardashian for 'If I'm Doing It, It's Attainable' Beauty Standards Remark, Accuse Her of Elitist Privilege
The Kardashian-Jenner clan has always been obsessed with the perfect beauty standards. They are known for their photoshopped pictures especially the SKIMS founder who has frequently been accused of posting photoshopped pictures. The 41-year-old star is making headlines with a new picture for her brand which seems suspicious to many.
Kim Kardashian's New Snap is Setting Unachievable Beauty Standards
Also Read: 'You Should Feel Good Without Adding Anything Major': Jennifer Garner Reveals Her Beauty Secrets To Daughters, Fans Think It's A Subtle Shade At Kim Kardashian
The 41-year-old business mogul is now of the celebrities who are known for promoting unachievable beauty standards. The socialite recently shared has been slammed online for her heavily edited picture of her new lingerie advertisement with many convinced that she has edited that picture.
American clothing brand, SKIMS, recently shared the socialite's picture on Instagram advertising their new lingerie with the socialite flaunting her platinum blonde hair with the latest clothing. That snap completely flaunted the Kardashian's abdominals with many noticing the difference in the picture.
Also Read: Not Even a Private Jet Can Hide That: After Admitting to Taking Lip Fillers to Set Inhuman Beauty Standards, Kylie Jenner Reveals Shockingly Different Look Without Makeup and Filters
That snap on Instagram received many comments with one who saw the photographs in a different light asking, "Am I the only one who sees a mix of Kim & Kourtney in this one?" While the other added, "who is that? Is that Kim?" The fans are considering that the snap shared on the platform had gone through an extreme amount of retouching leading to such changes in her appearance.
Do The Kardashians Not Promote Unattainable Beauty Standards?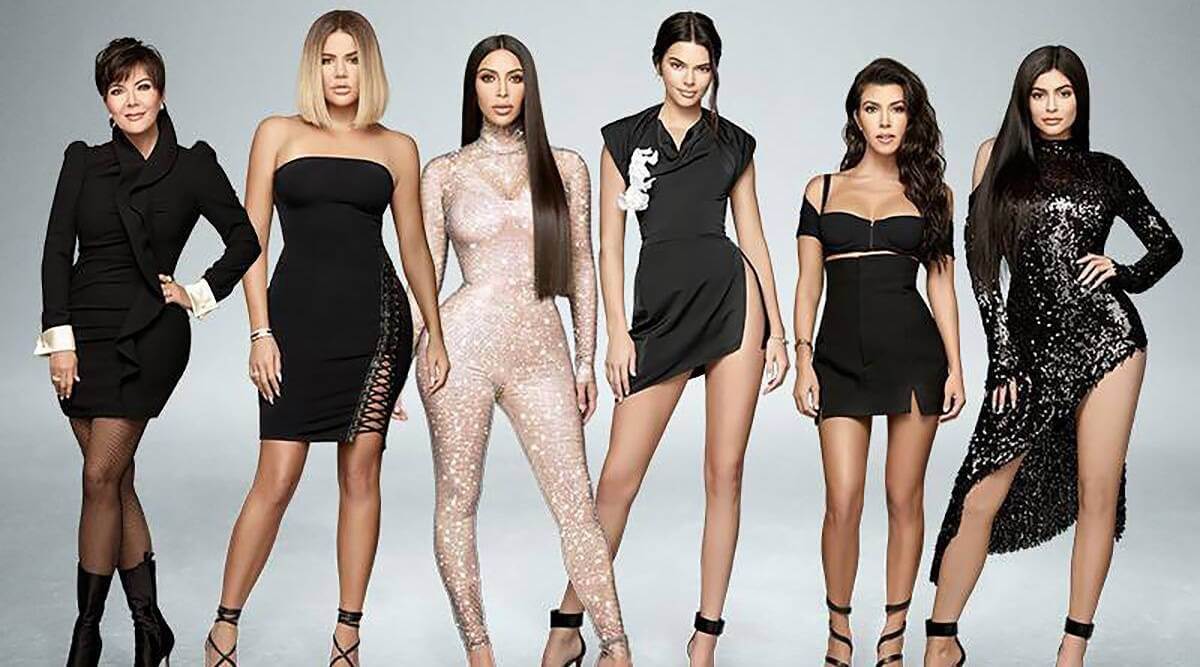 You May Also Like: "This is my Fav Laser But it's Painful"- Kim Kardashian Goes Under The Laser to Tighten Her Stomach, Calls The Process Very Painful
There is no doubt about it that the Kardashian-Jenner clan has set unattainable beauty standards over the past years, with many trying to become like them. Though the family cannot be held solely responsible for this wave, Kim Kardashian has been influencing many in this arena. While she has insisted that she had never undergone cosmetic surgeries except for botox, her sisters have admitted doing lip fillers.
Even her sister, Khloe Kardashian has admitted doing fillers and editing and even had to keep up with her sisters regarding their beauty standards. While Kendall Jenner shared to Andy Cohen last year that the Kardashians simply promote "being healthy" adding, "We all really enjoy taking care of ourselves and being healthy," she said. The 41-year-old Kardashian is moving on in her life after her recent split with Pete Davidson surfaced earlier this month.
Source: Instagram