Kim Kardashian has been in highlight for various reasons, be it for her Met Gala look or her new skincare line SKKN. She never fails to impress the audience by carrying herself gracefully. Although, being a mother of four, she is always fit and takes good care of her body. The celebrity diet is a popular Google search for the person who wishes to remain fit and in shape.
Kim Kardashian has shared about trying various diets over the years, but finally, she has now opted to eat plant-based food. Kardashian has been following a vegan diet and has converted sisters Khloe and Kourtney Kardashian into the same.
Read More: "They only apologize because they got caught": Kim Kardashian Saying She Was Disgusted and Outraged by Balenciaga's Controversial Campaign Branded as Fake Apology
What diet does Kim Kardashian follow?
The Keeping Up with the Kardashians star shed light on her current diet plan for her healthy and fit figure. Through her Instagram caption, she wrote, "Plant-based does a body good."  Kim Kardashian also posted a tweet on the social media platform where she confessed to being vegan.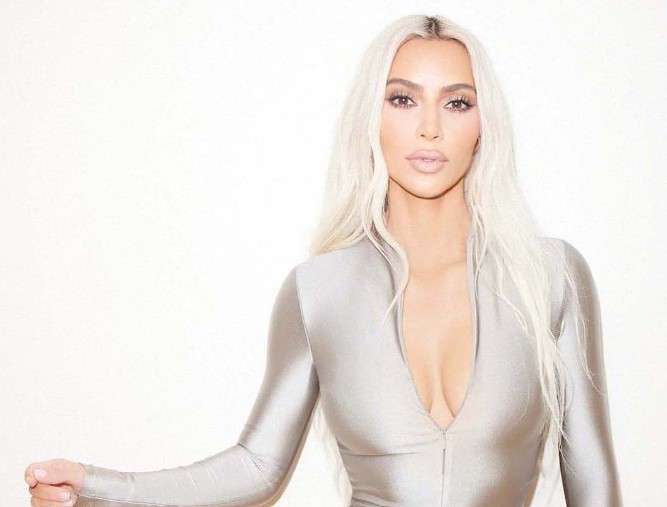 The mother of four usually has chia pudding, smoothie or oatmeal, and vegan sausages for her breakfast. She loves to eat fruits, avocado on toast, pancakes, and green juices as her morning breakfast. The 40-year-old for lunch used to have fish or chicken, but now that she has shifted to vegan, her lunch includes felafel with rice and salad. She sometimes also has vegan meat with salad or even vegan tacos. Kardashian shared with her fans how she likes to have sweet potato hash topped with avocado as her afternoon intake.
I eat mostly plant based. No meat anymore https://t.co/sfS4XM73f7

— Kim Kardashian (@KimKardashian) February 4, 2020
As her last meal of the day, the reality TV star keeps it light by having veggies and other unprocessed foods. Kardashian also likes to munch over some snacks in between her day. Her snacks include mostly sweet treats like vanilla wafers and graham crackers.
Read More: "He started screaming at me, telling me I'm going to lose": Kanye West Reveals Former President Donald Trump Hurled Abuses at Kim Kardashian After Rapper Suggested to Make Him VP After Winning 2024 Elections
How did Kim Kardashian lose weight so fast?
As many have searched this question on Google, the secret of how Kim Kardashian lost weight is finally revealed. Kardashian, in her post-pregnancy body after having Saint, lost about 70 pounds. She shared the diet she followed to lose weight by opting for Atkin's 40 plan.
This diet included consuming low-carb and fat, Kardashian ate only 40g of carbs daily. In an interview, she said, "After baby body? I welcome that challenge. It is crazy to see what your body can go through and what it is capable of."
Does anyone want to try this Kardashian-approved diet?
Read more: "Why are u doing this with Tristan after what he did to ur sister?": Kim Kardashian is in trouble After Having Thanksgiving Dinner With Tristan Thompson Who Cheated on her Sister Khloe Kardashian
Source: hellomagazine